Five Events You Don't Want to Miss in LaPorte
Posted on May 7, 2019 by Dina Miller
When you visit the city of LaPorte, you'll discover there's year-round family fun.  Below are five LaPorte events (and 26 concerts!) you will want to put on your calendar.
Free Concert Series … Bringing the Community Together, One Concert at a Time.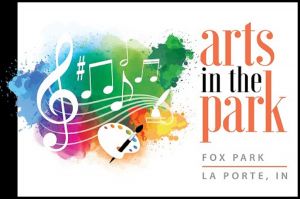 Arts in the Park.  Every Wednesday and Thursday, June 5 to August 29, the community comes together in Fox Park for a free concert.  Make an evening of it, with the fantastic food options from Hero's Hotdogs and Taco My "Fren," who give part of their proceeds back to the Arts in the Park.
The LaPorte City Band performs 10 concerts on Wednesday evenings at 7 pm, beginning June 5.
On Thursday's the evening begins with a PreConcert Hour at 6 pm as Music & Art in Motion and New Talent are showcased; Art Classes for youth & adults, Hula Hoop Artist, Zumba®, Yoga, Clogging, Drumming, Ballroom Dancing, and more.
The featured performer is at 7 pm, with a new genre of music each week: tribute bands, jazz, pop, blues, country, bluegrass, Christian, rock, funk, big band…there is something for everyone.  Visit the Band Schedule page to find out who is playing each week!
A few concerts that you won't want to miss:  August 1, Marrakesh Express tells the story of Crosby Stills Nash & Young coming together from their respective bands, … and it will remind you of a remarkable time of protest and revolution.    August 8 you are invited to the Annual Stone Lake Beach Party.  Arrive by land or boat! Food Trucks will be there and root beer floats are added to the menu!  You are guaranteed a good time on the beach with the Cripple Creek guys.
Let the good times roll during the 4th of July week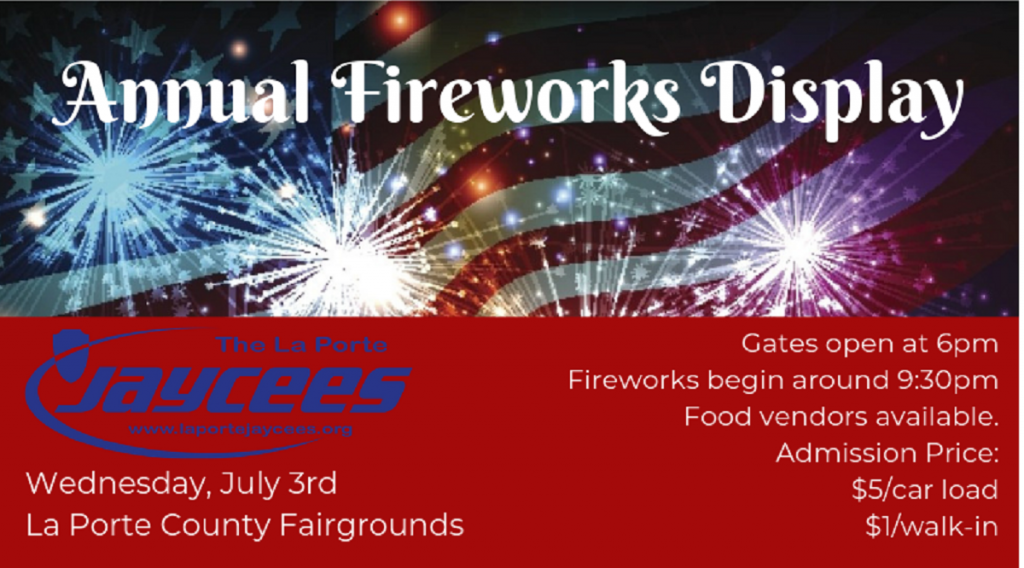 Independence Day celebrations in LaPorte take place over several days, starting on July 3 with fireworks at the LaPorte County Fairgrounds. Thanks to the LaPorte Jaycees, who have organized 4th of July activities for over 70 years!  Gates open at 6 pm, and the fireworks will begin about 9:30 pm.
On the 4th of July LaPorte is declared the Indiana state capital for a day, and the 73rd annual 4th of July parade will step off at 10:00 am, lasting about 2-3 hours.  The parade, the largest in the state of Indiana, will travel 2.5 miles down Lincolnway (Hwy 2).
July 5 is movie night  at the LaPorte Civic Auditorium, starting at dusk.  Bring your blanket and chairs and take the family to see "Ralph Breaks the Internet" under the stars.  Follow DowntownLaporte facebook for the latest details.
Red, Wine, and Brew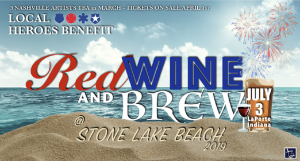 Beer. Bands. BBQ.  Ready to begin your Independence Day celebration on July 3?   Visit the Red, Wine and Brew (a 21+ event).  Even the name of this brew fest reminds us that this is an Independence Day celebration, and the event  benefits our local heroes: the LaPorte County Sheriff and EMS and LaPorte City Fire & Police Departments.
See some of Nashville's rising stars at this Stone Lake Beach event, ending with huge fireworks by Melrose Pyrotechnics.
Buy Tickets here — and be sure to bring your own chair.
When the Sunflowers Bloom…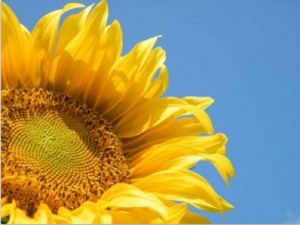 Sunflowers indicate fall is coming, and the Sunflower Fair celebrates everything fall and community. This unique fair comes to downtown LaPorte every 3rd Saturday in September. Save the Date for the 21st Annual Sunflower Fair September 21, 2019!
Bring the family and friends for a day of food, a rib cook off, art walk, car show, and over 100 craft and nonprofit vendors.  There will be rides, music and entertainment throughout the day.  What would a Sunflower Fair be without a sunflower contest?  You can also build a scarecrow.  See the day's schedule here.
Downtown for the Holidays

There is no better place to celebrate the holidays than in your downtown, complete with a Santa Parade, where Santa is welcomed to town on November 30. You can meet Santa from 12-2 (with pictures) on November 30 and December 7.  Other opportunities to meet Santa will be on December 14 at Hot Spot Cafe and at breakfast on December 21 The Winter Farmers Market will also be open from 10-1 on November 30 and December 7.  Click here to see tentative plans. Many details are still being finalized, so be sure to check  LaPortepartnership.com later for the final schedule.
No matter when you come, there's always something to do in LaPorte  — so when you visit,  don't miss these other attractions and local favorites: