Walk it Up. Discovering Walking Trails in Plymouth, Indiana.
Posted on June 28, 2017 by Brooklyn Moore
You can always discover something new in Indiana's Cool North like walking trails. I've grown up in Northern Indiana my entire life (Nappanee to be exact) and knew of very few trails around my neck of the woods. I decided to explore walking trails in Northern Indiana and found out about a 10km walking trail in Plymouth, IN (about a 30-minute drive from Nappanee) through AVA: America's Walking Association.
BACKGROUND:
"The American Volkssport Association (AVA) is a 501(c)(3) nonprofit organization dedicated to promoting regular physical fitness activity for Americans as an essential component of overall good health."
This club offers a few free courses, but if you wish to continue finding walking/biking trails around (and the entire United States), you have to pay a $25-30 fee for a starting point booklet. After my first walk in Plymouth, I decided to purchase this book to find more fun/exciting walks in Indiana's Cool North. Stay tuned for more adventures!
THE WALK: PLYMOUTH
To first begin the walking trail, they have you park at Christos Family Dining. I've never been to this restaurant but it looked fun!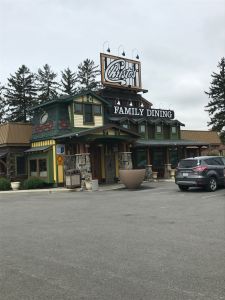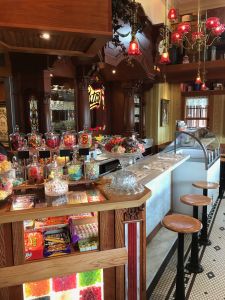 After you park, you start out walking towards Centennial Park and from there you go under an old wooden bridge and start your walking trail. I never knew how beautiful the trails were in Plymouth until I embarked on this walk. This trail took you through different parks and through the main downtown area.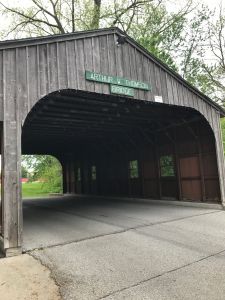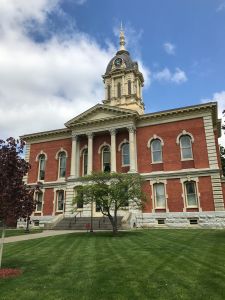 I didn't stick quite to the entire map and went off course sometimes to stop at different shops and stores throughout the walk. My favorite stop was at the Coffee Lodge & Bakery. It was a very unique shop that had coffee, espresso, fresh baked goods, and smoothies. I was a little tired by the time we got to this stop that I ordered the passion fruit smoothie and it was delicious! All fresh ingredients! I highly recommend ordering a smoothie when you visit.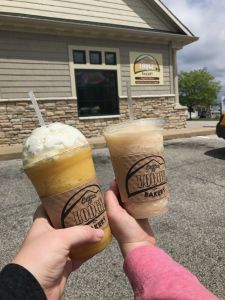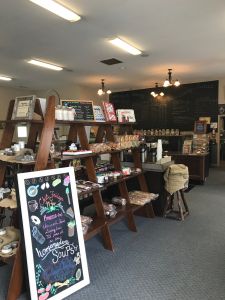 Overall it was a lot of fun to see a different side to Plymouth. If you enjoy walking or are looking for something different to do, I would recommend taking a stroll through Plymouth, Indiana. Go to visitmarshallcounty.org for more information
*This took roughly 2 hours to complete, but it was well worth the trip!