Welcome Winter (2020-2021) in Indiana's Cool North
Posted on November 17, 2020 by Dina Miller
2020 has been a year like no other, and now winter is coming in Northern Indiana!  No bah-humbugging allowed because there's still some safe options in Indiana's Cool North! If you're looking for your own festive jaunt, or just want to shake off any winter blahs, head out for dazzling lights and plenty of outdoor activities. During the holiday season and well into the New Year, take time to discover all that can still make winter wonderful in Indiana's Cool North. (All December dates listed are for 2020; all January and February dates are for 2021)
It's a great idea to check with the event or business before finalizing plans; things can change quickly.
Bremen Holy Walk
Where: Bremen
When: December 11, 2020; 7pm

The story of the first Christmas comes to life at the Bremen Holy Walk as visitors trace the journey of Mary and Joseph virtually this year.  Join the tour on Facebook livestream.
Shipshewana Ice Festival Sponsored Carvings
Where: Shipshewana
When: December 29, 2020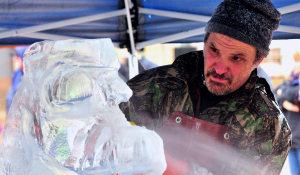 Works of art emerge from huge blocks of ice as professional ice carvers create amazing sculptures chosen by the local business.
Shipshewana Ice Festival Competitive and Chili Cookoff
Where: Shipshewana
When: January 23, 2021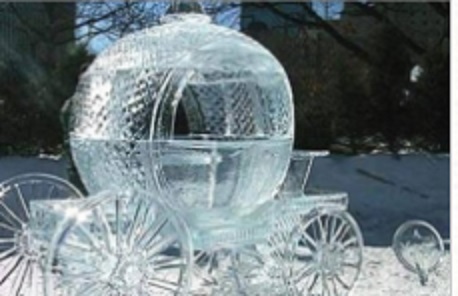 Competition carving begins at 10 am. Artists will be carving adjacent to each other at the Wolfe Building in downtown Shipshewana.
Then, head inside to warm up with a chili cook-off.
Festival of Lights at Washington Park
Where: Michigan City
When: December 5, 2020 - January 3, 2021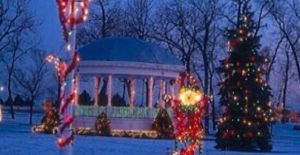 Millions of individual bulbs set Michigan City's Washington Park aglow, lighting up a variety of holiday and traditional displays on view as you drive through the park. The displays feature a variety of themes, some lighthearted, others nostalgic and still others stunning panoramas.
The Gift of Lights at the Potawatomi Zoo
Where: South Bend
When: Friday-Sunday, November 27 - December 20. 2020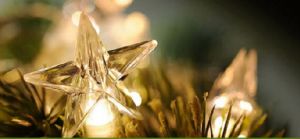 The Potawatomi Zoo is proud to present The Gift of Lights, a holiday lights experience. The Gift of Lights will run Friday through Sunday, November 27 to December 20, 5 to 9 pm (last admission at 8:30).  More than a million lights will be wrapped around trees and in free-standing displays. Hot chocolate, coffee, adult beverages, and light snacks from concessions will be available for purchase.  Timed entry tickets must be purchased ahead of time from the website. (No tickets sold at the door).
Shipshewana Lights of Joy
Where: Shipshewana
When: Nov 20, 21, 27, 28, and Dec 1 to January 2nd | Tuesday – Sunday (Closed Christmas Day and New Years Eve)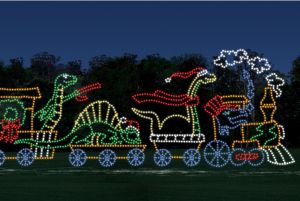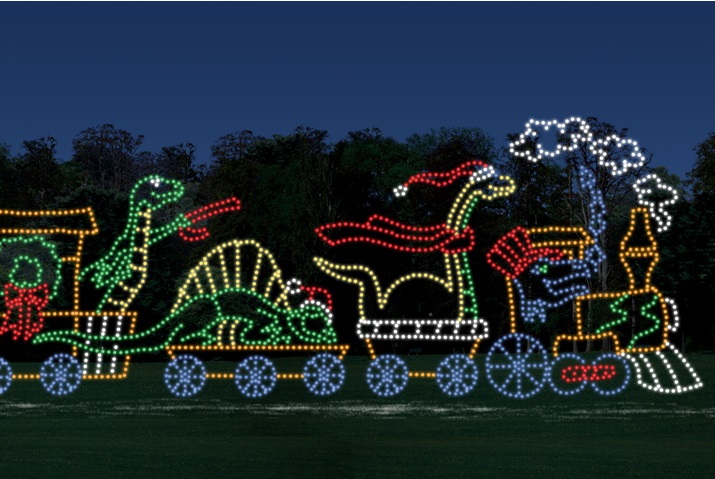 Visitors love Shipshewana at holiday time, and now there's even more reason to visit: the fantastic drive-through light display, Shipshewana Lights of Joy.  More than 2 million LED lights illuminate both whimsical and religious scenes along the almost 1 and 1/2 mile-long route.
Sunset Hill Farm County Park – Lights Drive
Where: Valparaiso
When: November 28 - December 31, 2020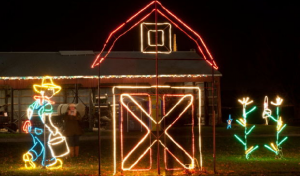 Dazzling light displays in this Valparaiso park get visitors in the holiday mood as they drive past an array of scenes, many custom-made by Sunset Hill's maintenance staff. You'll see unique lighted, moving scenes such as a 20-foot-tall roller coaster, Santa and his reindeer, and an Indiana farm.
South Bend – Skating, Tubing and Skiing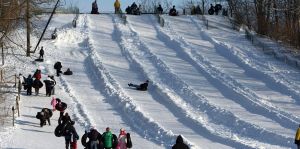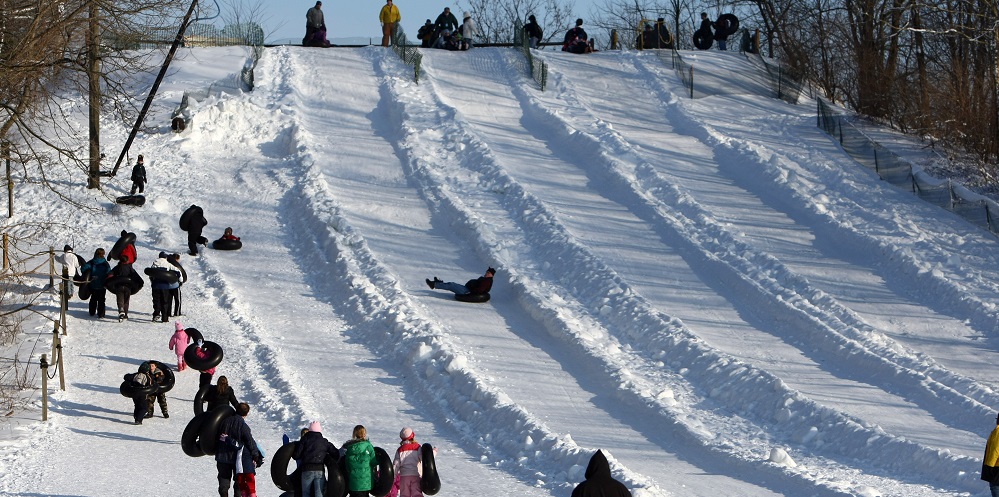 Grab your hat and mittens and embrace winter in South Bend!  The new ice trail  and pond has just opened at Howard Park and is the new premier winter destination.  The Merrifield Park Ice Rink offers skating and skate rentals several days a week. Squeals of delight fill the air on the innertube runs at Ferrettie/Baugo and St. Patrick's County Parks. St. Patrick's also offers three special cross-country skiing nights.
Elkhart – Skating and Snowy Adventures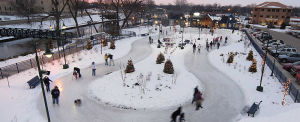 Skaters love the NIBCO Water & Ice Park, complete with an ice rink and path, skate rentals, and a warming facility with concessions. Cross-country skiers head for the groomed trails at Ox Bow County Park in town and Bonneyville Mill Park a few miles away. Both parks offer sledding and snowshoeing too.
Indiana Dunes – Special Winter Hikes (and Tubing and Skiing)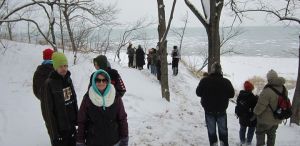 Winter turns the Indiana Dunes into a quiet wonderland perfect for sledding, skiing or hiking along snowy woodland trails and among sandy dunes. Head out yourself anytime or join naturalists at the Indiana Dunes State Park in Chesterton who lead special hikes during the holidays–one on Christmas Eve morning for a stroll through the dune forests and another New Year's Day for a more rugged trek through the high dunes.
Valparaiso Ice Skating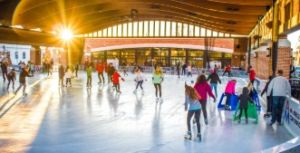 At Valparaiso's open-air William E. Urschel Pavilion, you'll hardly notice you're outdoors. A roof protects you from any wintry elements, and lights, music, and a well-maintained rink make ice skating a dream. Part of downtown's Central Park Plaza development, the pavilion includes an indoor area for skate rentals and hot drinks during the winter months.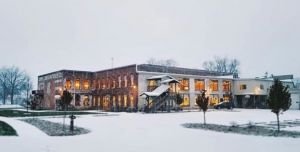 For gift shopping or post-holiday bargains, here are some ideas: