Fun Kid-Friendly Activities for 2020 in Northern Indiana
Posted on June 8, 2020 by Dina Miller
We like to think of Northern Indiana as America's backyard. Did you know that half the U.S. population lives within a 12-hour drive of the region? Proximity is just one of the reasons Northern Indiana is the perfect family vacation destination. The main attraction is the abundance of kid-friendly activities you'll find here! We've listed a few fun family activities to help kick start your vacation planning.
It's a great idea to check with the establishment to make sure they are open before visiting.
Hit the Beach
Northern Indiana is home to many beautiful lakefront beaches. A blissful beach day is a must during a family vacation. The Indiana Dunes boasts a 15-mile coastline along Lake Michigan with gentle waves that make it a perfect playground for little ones. In fact, Parents magazine selected Indiana Dunes as one of the top five family beach destinations in the United States!
In Michigan City, kids love to splash into Lake Michigan waters from a supreme stretch of powder-soft sand along the shore at Washington Park. This popular enclave features the expansive public beach plus 99 acres of tree-shaded grounds where you can picnic or buy seasonal concessions. The park neighbors Washington Park Zoo, which houses more than 90 species from all over the world.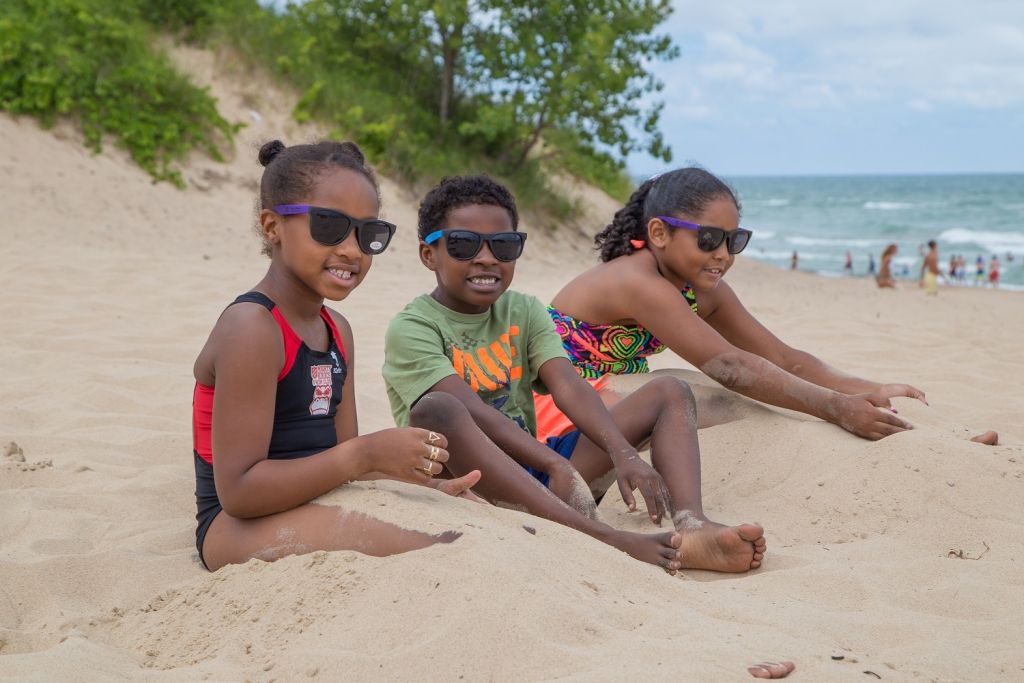 Lions, Tigers, and Bears – Oh My!
Animal lovers and nature enthusiasts will find plenty to love about the Washington Park Zoo in Michigan City.  The zoo recently celebrated its 90th anniversary of protecting wildlife and educating the public. When you visit the zoo—located on 15 acres near Lake Michigan—you'll have the pleasure of seeing over 90 different species of animals, including Bengal tigers, bald eagles, grizzly bears, and otters, just to name a few
Kids of all ages and their parents too fall in love with the domestic and exotic animals at Dutch Creek Animal Farm, located just 10 minutes from the bustling Amish community of Shipshewana. A safari-style wagon ride gives visitors an up-close look at antelope, water buffalo, zebras and more. Visit the petting zoo and feed the monkeys.
Both kids and adults love visiting the Potawatomi Zoo in South Bend. It's Indiana's first zoo and home to more than 400 animals.
Are you a cat lover? Get ready to see lions, tigers, bobcats, and snow leopards! Pack your camera and nab that purrrr-fect vacation photo. If you prefer to monkey around, you'll love watching resident primates in action, including chimpanzees, squirrel monkeys, tamarins, and spider monkeys. Getting to see Australian animals like the wallaby, kangaroo, and sugar glider will make you wonder if you're in Northern Indiana, or the Land Down Under!
A visit to the Potawatomi Zoo is both fun and educational, not to mention an experience your kids won't soon forget.
Learn all about the beast that is an American icon when you visit Broken Wagon Bison.  Take a tour aboard a wagon that travels into the resident bison herd. After the tour shop for an assortment of bison meat, bison hides and skulls, handmade bison leather purses and other bison leather products and jewelry.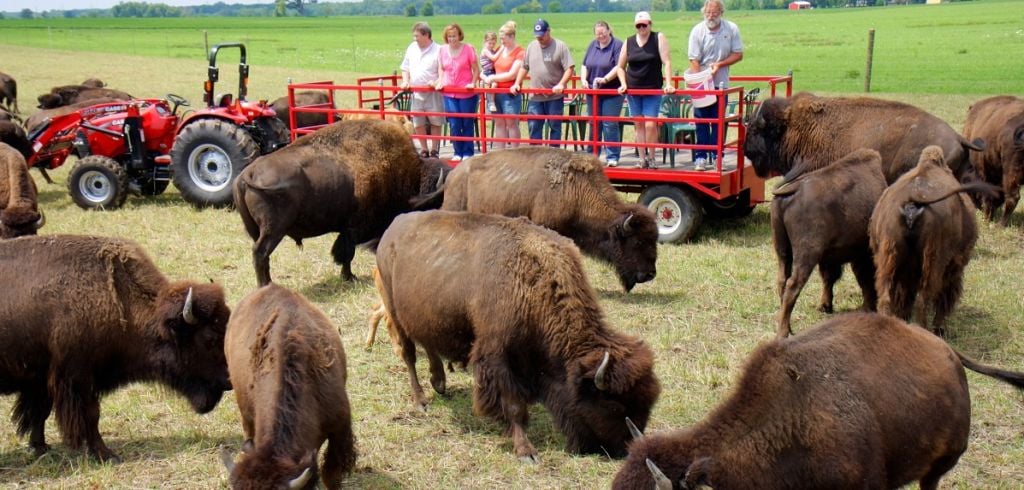 Choo Choo! All Aboard
History and nature combine at the Gabis Arboretum & Gardens. The Arboretum is a vast oak preserve with miles of hiking trails, several formal gardens, as well as protected prairies, wetlands, and woodlands. It's home to birds, butterflies, and many endangered plant and wildlife species.
Formal gardens include the Children's Adventure Garden, the Rose Garden, and the Native Plant Garden. However, the highlight of your trip to the Gabis Arboretum will likely be visiting the award-winning Railway Garden.
This outdoor garden-scale model train spans nearly a full acre and is sure to amaze both kids and adults! Learn all about the history of steam engines in America and their influence on the Civil War, Western Expansion, and the Industrial Revolution. Beyond being informative, the Railway Garden is just plain cool! With 30 handcrafted bridges, more than 500 varieties of plants, and six water features, it's  incredibly beautiful, making it an ideal spot to pose for a family vacation photo.
At Hesston Steam Museum,  guests can watch steam locomotives in action, as well as enjoy a one-eighth scale miniature railroad that is a hit with armchair conductors young and old. And, depending on the time of year, visitors will have a chance to hop aboard the Halloween Ghost Train, the Candy Cane Express, and more specially themed locomotive rides.  *Hesston Steam Museum is set to open on Father's Day, June 21, 2020.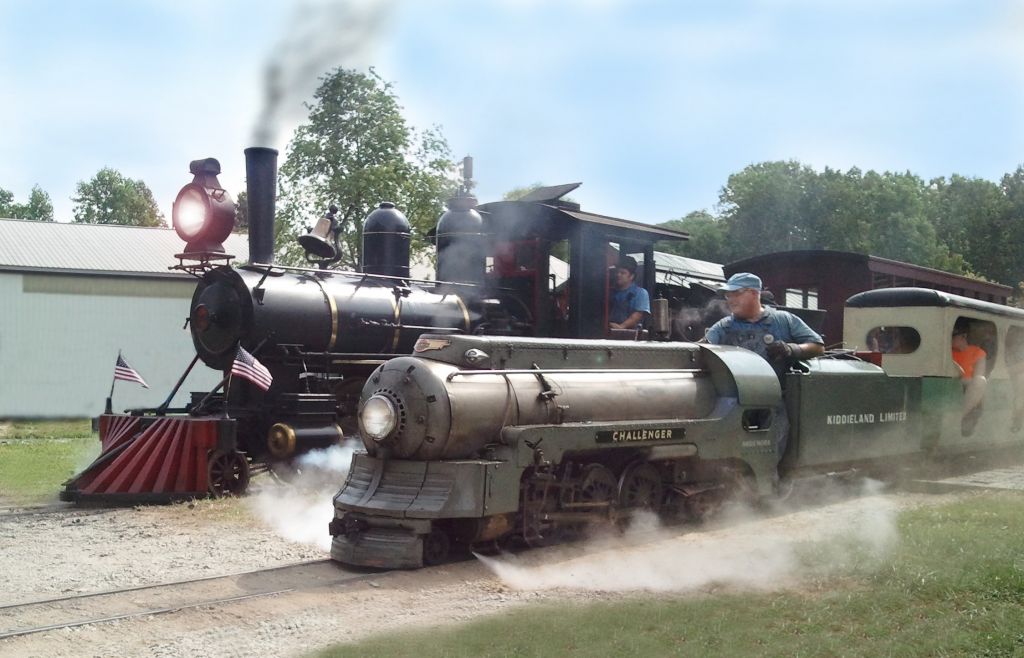 Down a Lazy River
It's an outdoor adventure for the whole family when you head out on a leisurely kayaking or canoeing trip down one of the clear, calm, and scenic rivers. Outfitters provide everything you need, including your craft and transportation to your departure point. Wildlife abounds in the wilderness areas along these waters, and you may spot deer, ducks, heron and more along the way, and even see otters play.  The older kids will love it and younger ones can get involved too.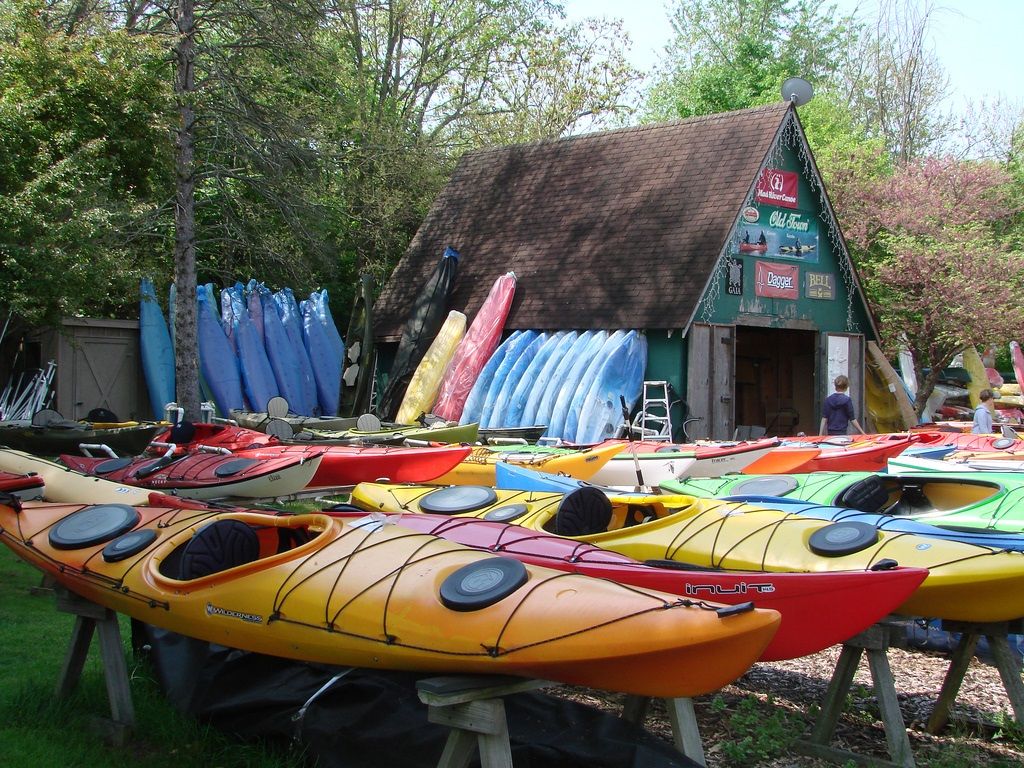 Have a Sweet Escape
Indulge in a little retail therapy during your Northern Indiana vacation and pick up a sugary souvenir! Your family will love the quaint boutiques and markets that sell delectable desserts and sweet treats.
While visiting Amish Country, don't miss the Wakarusa Dime Store. Established way back in 1907, this classic candy shop is famous for its jumbo jellybeans and huge selection of nostalgic candies.
When you're in Indiana Dunes, pay a visit to Designer Desserts – you won't regret it! There are over 107 flavors of decadent cupcakes, including key lime pie, dark chocolate raspberry, and Pink Champagne!
In South Bend, enjoy a tour of the South Bend Chocolate Company Factory and Museum and taste some of the mouthwatering treats that have made it the fastest growing chocolate company in the U.S. If it's a chilly day, relax at the adjoining café with an order of their renowned hot chocolate.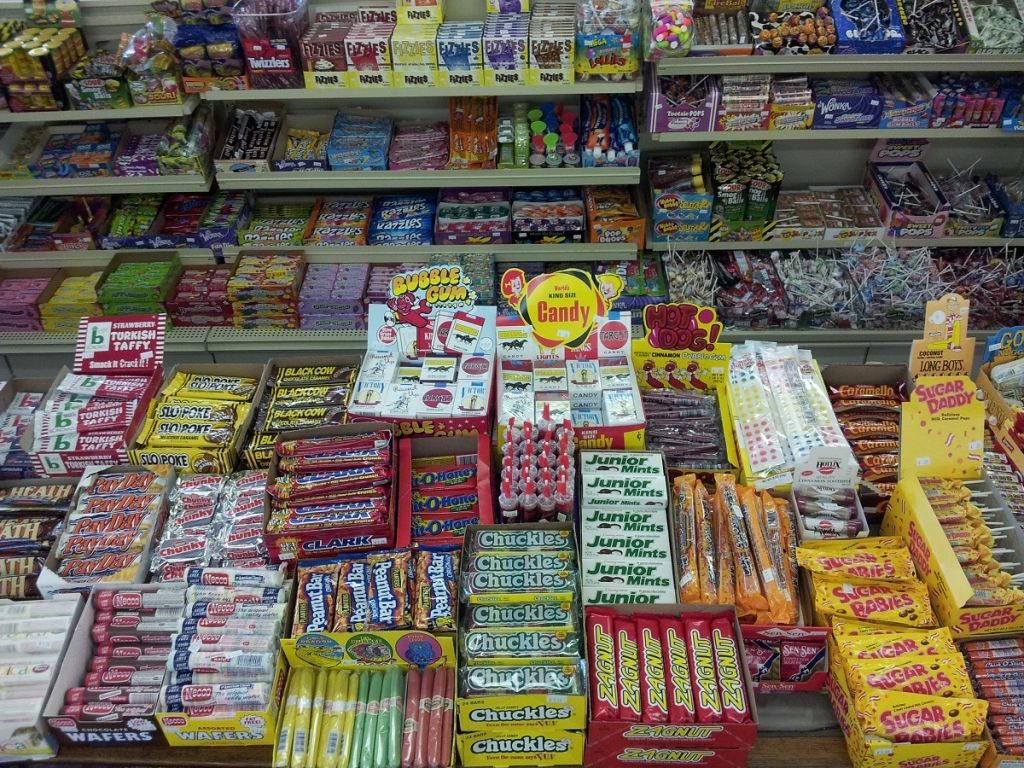 Step Back in Time
Northern Indiana is home to a rich, fascinating history. Explore it with your kids during your vacation! They'll be having so much fun, they might not even realize they're learning along the way.
History buffs of all ages will love visiting Amish Country, where a plethora of museums and historic homes await.  How can you pass up a trail named one of America's "Most Scenic Drives"? Winding its way through seven communities—Bristol, Elkhart, Goshen, Middlebury, Nappanee, Shipshewana, and Wakarusa—the Heritage Trail is a picturesque loop that makes for a great starting point on your adventure through Elkhart County. Discover charming country scenes, welcoming small towns, area attractions, and much more. Plus, a free audio guide (get it here) gives you unique insights and fun facts to enrich your experience.
A visit to The History Museum in South Bend will be a hit with the whole family, thanks to their unique Kidsfirst Children's Museum. Little ones love the museum's regular Story Time. While at the museum, tour the historic 38-room Oliver Mansion and adjacent gardens for an inside look at how the wealthy Oliver family lived. The mansion's original furnishings and elegant architecture make it a must-see.  *The History Museum is set to open on June 14.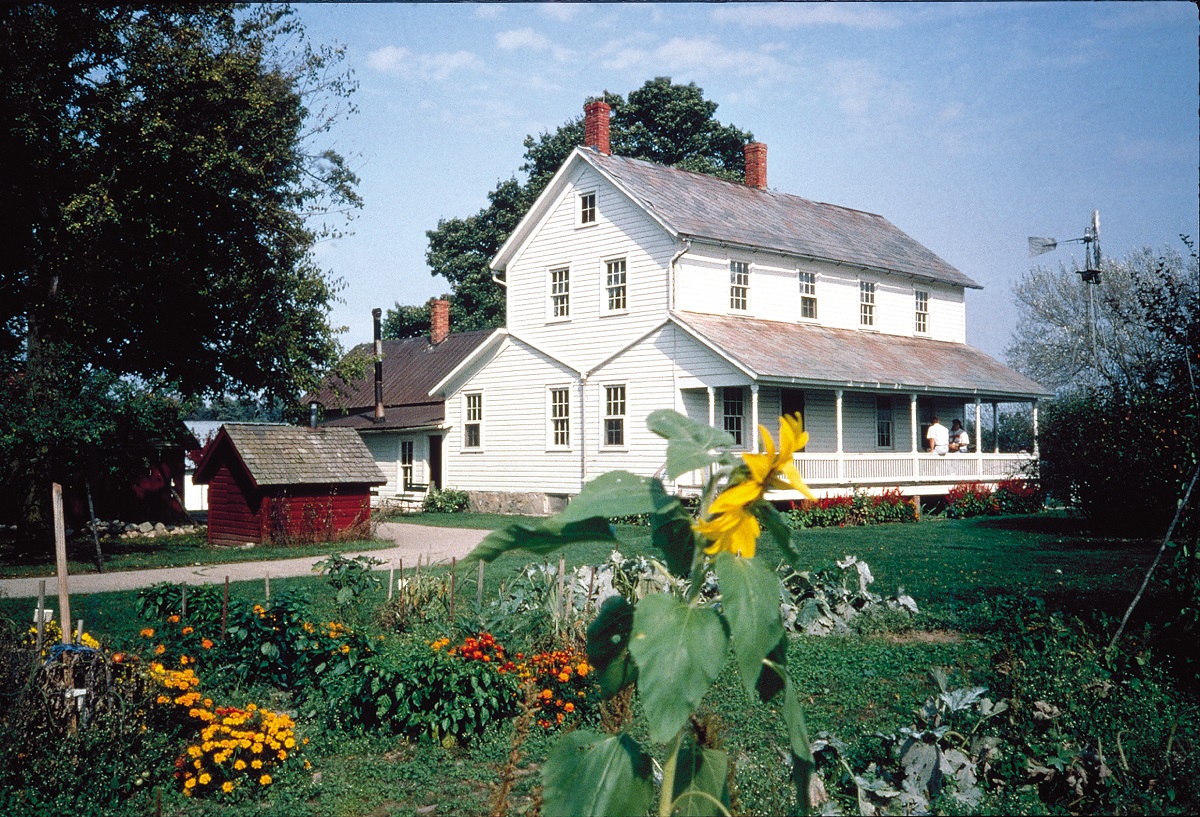 No matter the season, your clan is bound to have a grand time in Northern Indiana! Start planning your next family getaway today.