Top 10 Health & Wellness Tips to begin the New Year
Posted on January 10, 2023 by Dina Miller
We are beginning a new year, and health and wellness are at the top of our lists as we think about changes we want to initiate this year.  Our Top 10 list includes fitness and exercise, spas, floats, salt therapy and other skin and facial treatments.  There's even a place for yummy nutritious dining.
Leeds Public House - A Gastropub with a history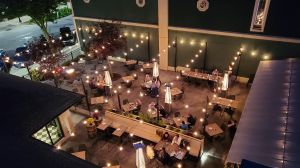 In the 1837 frontier days you went to the Leeds Building when you needed a hospital; it was the first one in the area, built by Daniel Leeds.  It was rebuilt in 1903 and is now part of Michigan City's Historic District,  and completely renovated recently into the welcoming, modern gastropub it is today.  It features indoor and outdoor bars and a patio, complete with a fire pit for the outside dining.  The menu features locally sourced ingredients and 14 beers on tap.  Come, relax, share a meal together!