Top 10 Holiday Lights in Indiana's Cool North
Posted on December 12, 2022 by Dina Miller
You don't need to travel far in northern Indiana to find a really cool holiday light display!  Do you prefer staying in your car for a drive-thru?  Or would you rather get out and walk through a wonderland of lights? And Downtown lights offer both options -- drive around to view the lights or get out and take a leisurely stroll! See our Top 10 list to find your favorite lights.
Fair Oaks Farms - A Mooving Day of Fun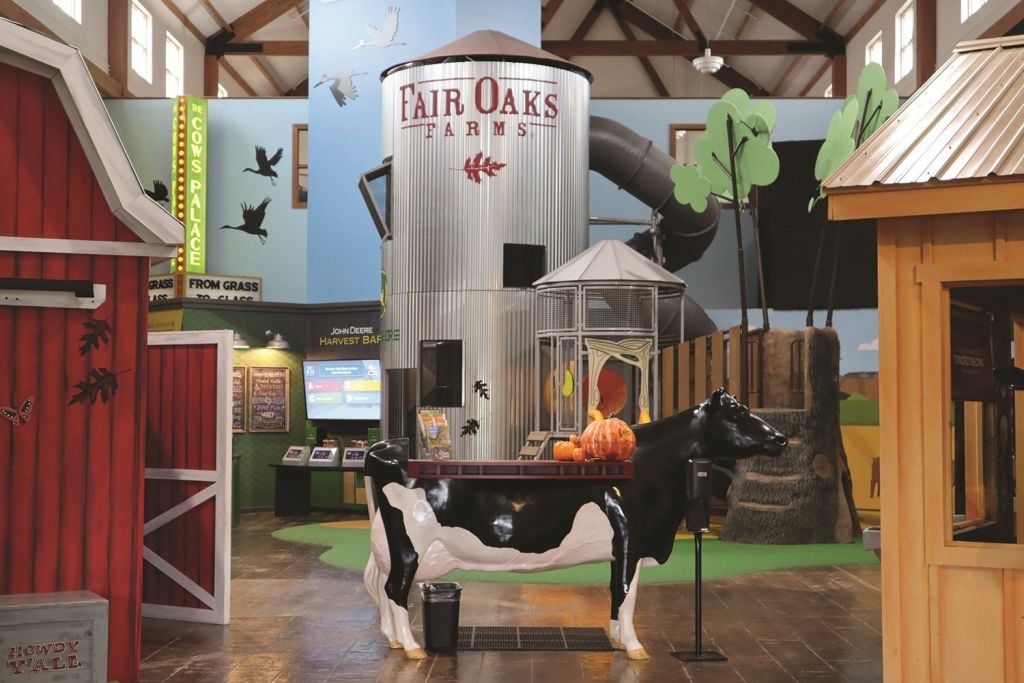 Fair Oaks Farms is a unique attraction that is also a working dairy farm, one of the largest in the nation.  Their Dairy Adventure, Pig Adventure and Crop Adventure all encourage learning about food production and exploring in a fun atmosphere.  The birthing barn allows you to witness the miracle of birth where 80-100 calves are born each day.  A tour bus takes you to the cows in the barn and then on to where they are milked as they ride around a carousel.  An on-site restaurant, café and the seasonal Mooville are also located on the Fair Oaks Farms campus.