Top 10 Big Events for 2022 in Indiana's Cool North
Posted on March 31, 2022 by Dina Miller
Indiana's Cool North has some big events; you know the ones you look forward to every year, and don't want to miss.  To help you plan ahead, and get them on your calendar, we've made a list of our Top 10 biggest events.  Everything from the county fairs to the biggest festivals and those weekly markets that draw huge crowds.
Shoreline Brewery and Restaurant - A Longstanding Brewpub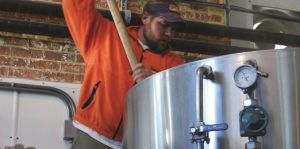 These brew artisans are always conjuring up something classy right here in Northern Indiana and all beers made on the premises. You can't resist a sample of their new barrel-aged series – beers aged in bourbon and rye barrels for a year with intriguing names like Lost Sailor, Curse the Goat and Discombobulation Celebration Ale. But what's a fine brew without delicious food to go along? You'll find everything from beer-battered fish to toney entrees such as chicken breast stuffed with spinach, artichokes and feta cheese finished with a mushroom-brandy sauce.