Top 10 Big Events for 2022 in Indiana's Cool North
Posted on March 31, 2022 by Dina Miller
Indiana's Cool North has some big events; you know the ones you look forward to every year, and don't want to miss.  To help you plan ahead, and get them on your calendar, we've made a list of our Top 10 biggest events.  Everything from the county fairs to the biggest festivals and those weekly markets that draw huge crowds.
Octave Grill - A Unique Dining Experience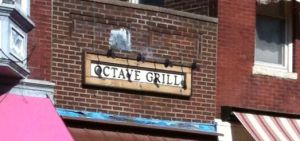 Located in the heart of downtown, Octave Grill offers creative burgers and homemade desserts in a kitschy setting. The grass-fed beef burgers come on soft brioche buns. Toppings are from local producers, such as Havarti cheese from Fair Oaks Farms, and Saturday morning purveyors at Chesterton's European Market. Area artists' works adorn brick walls.