Amish Acres Arts & Crafts Festival
August 05 - August 08, 2021
Thursday-Sunday, August 5-8, 2021 
Nothing could sound better than a four day, outdoor event filled with the unique and attractive offerings of the finest artisans and craftsmen from around the country.
The 2021 Amish Acres Arts and Crafts Festival will host over 100 vendors as well as food trucks and entertainment for kids that include an arcade trailer, a whip show, train rides, barrel rides, caricatures, axe throwing, and a juggler. Other highlights are the NWHS marching band will march and play and end their march by performing a few songs with Quentin Flagg Thursday night, 8/5. There will be wood carving demonstrations, spinners spinning wool into yarn, blacksmith demos and demos by artisans from the Nappanee Artisan Market. Entertainers are as follows: Quentin Flagg, The Spaniels Forever, Crystal River Band, Julia James, Valerie Ingle.
We are very much looking forward to the 59th annual Amish Acres Arts & Crafts Market. Now more than ever, people will want to get out and enjoy the outdoors this summer. Our central location in the Midwest allows exhibitors to create a convenient routable loop of successful shows in Indiana, Michigan, Illinois, and Wisconsin. This annual must-see event has achieved national recognition and accolades with its quality and variety of offerings and the artists and entertainers' engaging personalities. Let 2021 be the year you make your mark at The Barns at Nappanee, Home of Amish Acres, in a rural, historical setting you didn't know still existed in this fast-paced world.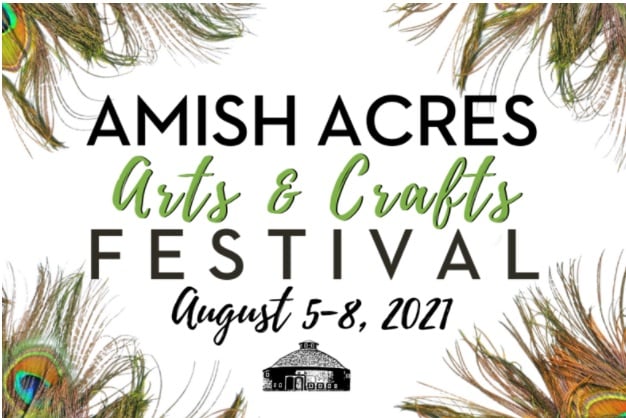 Contact:
https://thebarnsatnappanee.com/events
574.773.4188
Event Location:
The Barns at Nappanee, Home of Amish Acres
1600 West Market Street
Nappanee
Category:
Arts and Entertainment, Community, Fairs and Festivals
Region:
Amish Country, Northern Indiana