A Golf Guide to Indiana's Cool North
Posted on September 1, 2023 by Dina Miller
Are you searching for the perfect golfing getaway? Look no further than Northern Indiana, known as Indiana's Cool North. With its picturesque landscapes and top-rated courses, this region is a must-visit destination for any golf enthusiast. This golf guide to Indiana's Cool North will lead you to the best courses, hidden gems, and scenic spots for your next golfing adventure. Whether you're a seasoned pro or a beginner, Northern Indiana has something for every skill level and budget. So grab your clubs and let's tee off on a golfing journey you'll never forget!
Here are some of the top rated courses in Indiana's Cool North!
White Hawk Country Club: Crown Point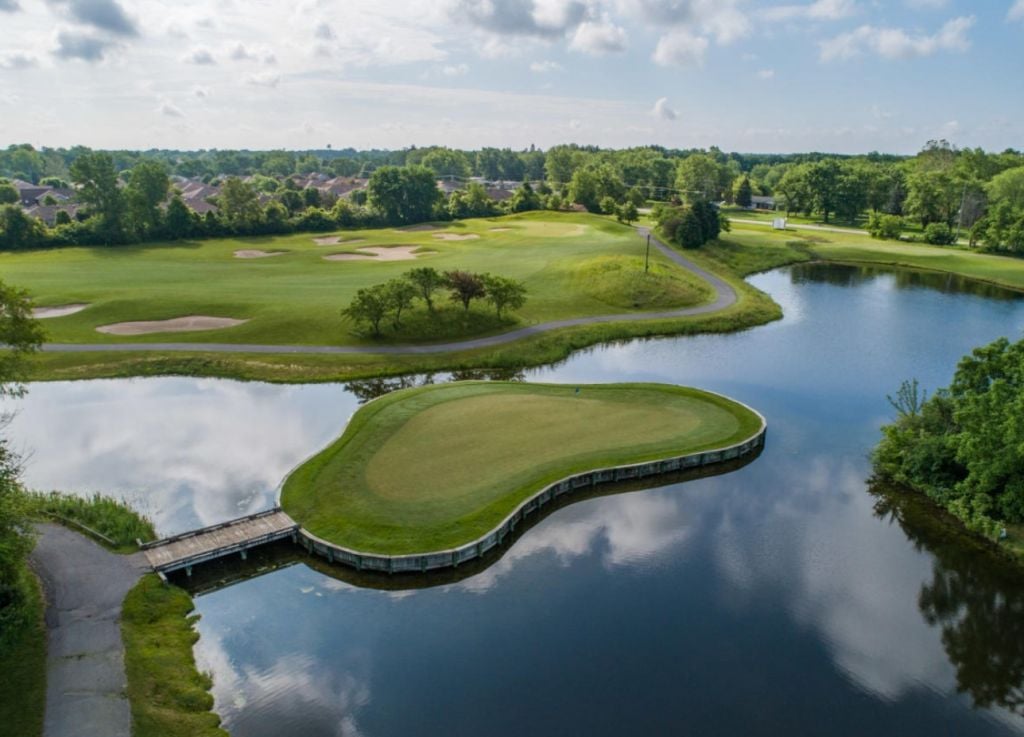 Located just an hour south of downtown Chicago, White Hawk Country Club is a golfer's haven with its 36-Hole facility and four unique nines that promise an enjoyable and challenging golf experience at every turn and open to the public.
Scenic Beauty: Spanning 600 acres, White Hawk Country Club is a golfing paradise surrounded by breathtaking natural beauty. The course is seamlessly integrated into its surroundings, featuring forests, prairies, streams, and wetlands. As you play your round, you'll be treated to tranquil and picturesque scenery that enhances your golfing experience.
Course Conditions: White Hawk Country Club prides itself on offering excellent course conditions. Whether you're a member, a guest, or a member of the public, you can expect championship-quality facilities that are meticulously maintained. It's a testament to their commitment to providing golfers with the best possible playing conditions.
Dress Code: While enjoying a round of golf, please note that White Hawk Country Club has a dress code in place. Denim and t-shirts are not permitted on the course, and this policy is strictly enforced to maintain the course's high standards. However, within the clubhouse, you are encouraged to wear comfortable attire, including denim and casual clothing.
White Hawk Country Club in Crown Point is undoubtedly one of the premier golf courses in Northwest Indiana, and its proximity to downtown Chicago makes it a convenient and top-notch destination for golf enthusiasts. Whether you're looking for a challenging round of golf or simply want to immerse yourself in the beauty of the surroundings, White Hawk Country Club has it all. Plan your visit and enjoy a day of golfing excellence in this tranquil and scenic golfing paradise.
Lost Marsh Golf Course – Hammond
Nestled just moments away from the serene shores of Lake George in Hammond, Indiana, golf enthusiasts can find their own personal paradise at Lost Marsh Golf Course. This 18-hole public course is a golfer's dream, offering immaculate conditions with lush fairways and lightning-fast, true greens. And the best part? It's conveniently located near Chicago, providing golfers with stunning cityscape views during their round.
Unique Hybrid Design:Lost Marsh Golf Course is a delightful fusion of links and parkland style designs, resulting in a captivating and distinctive golfing experience. This hybrid design not only presents an enjoyable challenge for seasoned players but also creates the perfect environment for beginners to fall in love with the game. Whether you're a novice or a pro, Lost Marsh offers something special for every golfer.
Comprehensive Facilities: Beyond the superb course, Lost Marsh Golf Course provides a comprehensive golfing experience. Their facilities include a top-notch driving range for perfecting your swing, a welcoming restaurant to refuel after your round, and much more. It's a one-stop destination for all your golfing needs.
Convenient Access from Chicago:For those seeking a golf escape from the bustling city, Lost Marsh Golf Course is a mere 30-minute drive from downtown Chicago. It's the ideal getaway for a day of golfing in a tranquil and picturesque setting without straying too far from the urban hustle and bustle.
Whether you're in search of pristine fairways, challenging greens, or simply a golfing experience with a view, Lost Marsh Golf Course in Hammond has it all. Plan your visit today and discover the joy of golf in this beautiful lakeside paradise, just a stone's throw away from the vibrant city of Chicago.
The Course at Aberdeen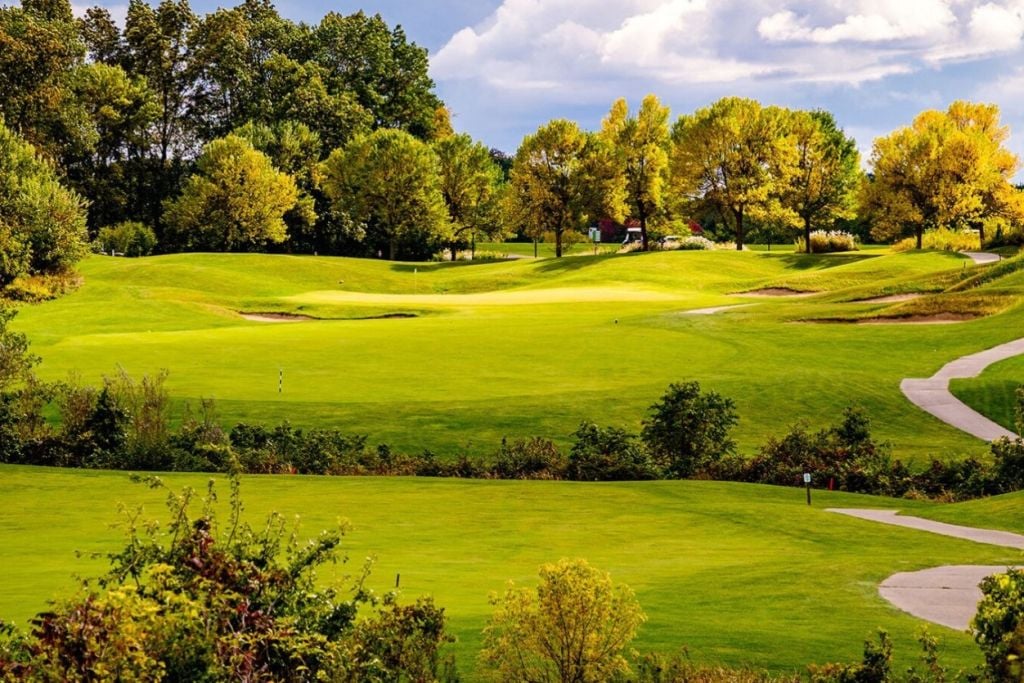 Located a mere hour away from downtown Chicago, The Course at Aberdeen beckons golf enthusiasts with its 18-hole golf course, complete with a driving range and practice facilities. This makes it the perfect day trip getaway for those seeking an exceptional golfing experience. But what truly sets this facility apart is its prestigious "5-Star" rating, a distinction recognized by Chicagoland Golf, making it the only one of its kind in the region.
A Golfing Paradise:The Course at Aberdeen welcomes golfers to a world of tree-lined fairways, preserved wetlands, and rolling countryside, creating a traditional and picturesque golfing atmosphere. Whether you're a seasoned pro or a newcomer to the game, there's something here for everyone, thanks to the availability of four sets of tees that cater to various skill levels.
Consistent Excellence: Golf Digest consistently acknowledges The Course at Aberdeen as one of its top "Places to Play," earning it a well-deserved "4-Star" rating. This recognition is a testament to the exceptional quality of the course and the experience it offers to golfers.
Your Golf Getaway Awaits: The Course at Aberdeen makes it easy to enjoy golf to the fullest with annual passes that grant unlimited golf and cart access. Plus, their tee times are open to the public, ensuring accessibility for all golf enthusiasts. It has never been more convenient to experience the golfing excellence that The Course at Aberdeen provides.
Don't let this opportunity slip away. Book your tee time today and embark on a golfing journey that everyone is talking about at The Course at Aberdeen. Discover for yourself why it's the region's only "5-Star" golf destination, conveniently located just an hour from the heart of Chicago.
Michigan City Golf Course
Nestled in a serene, wooded setting, the Michigan City Municipal Golf Course boasts not one but two stunning 18-hole courses, making it a beloved destination for golf lovers across Indiana. Recognized as a premier public golfing facility, it offers a day of challenge and enjoyment for golfers of all ages and skill levels.
Public Golfing Excellence:At Michigan City Golf Course, we welcome everyone to enjoy our courses and facilities without the need for memberships (though applicable fees do apply). Whether you're a seasoned golfer or just starting out, you're in for an exceptional day on the links.
Top-Notch Facilities: Our golfing haven includes a practice green, golf practice area, fully-stocked pro shop, and a snack shop & bar serving beer and wine. Our trained golf professionals are always ready to ensure your day on the course is filled with fun and enjoyment. Plus, unlike some other courses, we give you the choice to walk or ride in clean and comfortable carts.
North Course – Perfect for Beginners: Our North Course offers an executive-style golfing experience, spanning 3,531 total yards with a challenging par of 60. It's an ideal choice for beginners, featuring a mix of par three and par four holes, providing a less complex environment for new golfers. However, it still offers exciting challenges like hills, dog-legs, short holes, sand traps, and water hazards to keep things interesting.
South Course – A Golfer's Favorite:The South Course is where seasoned golfers and newcomers alike find their golfing bliss. This challenging 18-hole course with a par of 72 spans 6,169 yards and offers a mix of thrilling golf challenges. From hills to short and long holes, dog legs, sand traps, and water hazards, it's the perfect course to test your skills and have a fantastic round of golf.
Beyond golfing excellence, Michigan City Municipal Golf Course offers much more. Whether you're looking for a fantastic day on the greens or simply a beautiful place to enjoy nature, you'll find it all here. Come visit us, and discover the perfect blend of golfing excitement and tranquility in the heart of Michigan City.
Legacy Hills – LaPorte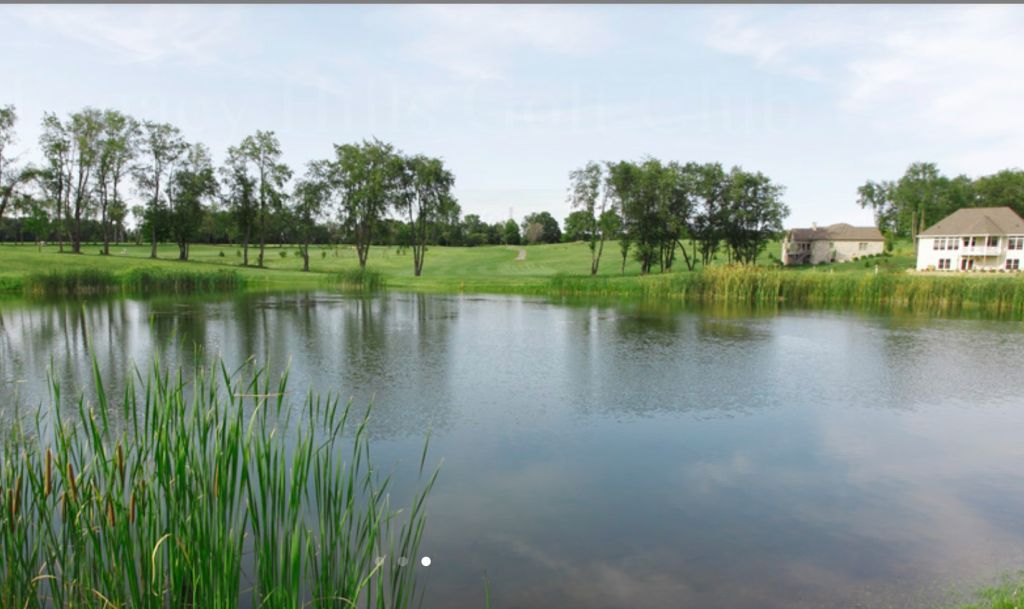 Legacy Hills Golf Club is a golf course that bridges the gap between the past and the present, making it one of Indiana's most intriguing golf destinations. It holds the distinction of being one of Indiana's oldest golf courses, with its origins dating back to 1904, while simultaneously embracing the spirit of one of the state's newest golf courses.
A Remarkable Transformation: In a recent chapter of its storied history, Legacy Hills underwent a significant transformation when The Legacy Corporation acquired the course. Along with the acquisition came a substantial amount of land across the street, allowing for exciting expansions and improvements. The most notable addition was the construction of a tunnel that ingeniously connects the original front nine holes with the newly created back nine. This expansion also brought forth a brand-new clubhouse and restaurant, offering golfers a welcoming place to unwind.
First-Class Facilities:Legacy Hills Golf Club takes pride in its first-class facilities, including a pro shop stocked with everything you need for a great round. Additionally, the club boasts a top-notch driving range, ensuring you have the perfect environment to fine-tune your swing before hitting the course.
A Golf Experience Unlike Any Other: Located in La Porte, Indiana, Legacy Hills Golf Club is hailed as one of the finest golf courses in northern Indiana. Its diverse landscape includes water hazards, sand traps, majestic 200-year-old trees, rolling hills, and valleys. Golfers can test their skills on challenging short holes and face the exhilarating risk-reward scenario of the par-5 finishing hole.
A Legacy in the Making: Legacy Hills Golf Club is not just a golf course; it's a testament to the enduring legacy of the sport. It embodies the rich history of golf while embracing modern innovation to create a truly remarkable golfing experience.
When you visit Legacy Hills Golf Club, you're not just playing golf; you're stepping into a unique blend of tradition and innovation. Come and experience the best of both worlds at Indiana's oldest-newest golf course – a place where golf history meets the excitement of today.
Warren Golf Course
If you're in search of an exceptional golfing experience, look no further than Warren Golf Course. Nestled on 250 acres of lush, wooded land, this links-style course is a true gem.
Beauty: Warren Golf Course is a visual masterpiece. Situated in a serene natural setting, the course has been expertly preserved as a wildlife habitat, earning it the prestigious Audubon International certification. As you play, you'll be surrounded by the beauty of lush fescue fairways, gently rolling terrain, and the iconic golden dome in the background. The course is not just about golf; it's an experience of natural splendor.
Playability: What sets Warren Golf Course apart is its perfect balance of relaxation and challenge. The thoughtful trimming of red fescue, heather, and native grasses ensures maximum playability for golfers of all skill levels. With four sets of tee boxes, everyone can enjoy a round tailored to their abilities, making it an inclusive and enjoyable experience for all.
Affordability: Despite its premier status, Warren Golf Course offers an exceptional experience at a surprisingly affordable price. It's no wonder it has been rated the #4 Course in Indiana and the #9 Best College Course in America by GolfWeek. You'll find the course not only lives up to but exceeds your expectations, providing you with the beauty and upkeep typically associated with high-end courses.
Warren Golf Course is where beauty, playability, and affordability converge to create an unforgettable golfing adventure. Don't miss your chance to tee off at this extraordinary course – it's a golfing experience like no other.
Swan Lake Resort Golf Course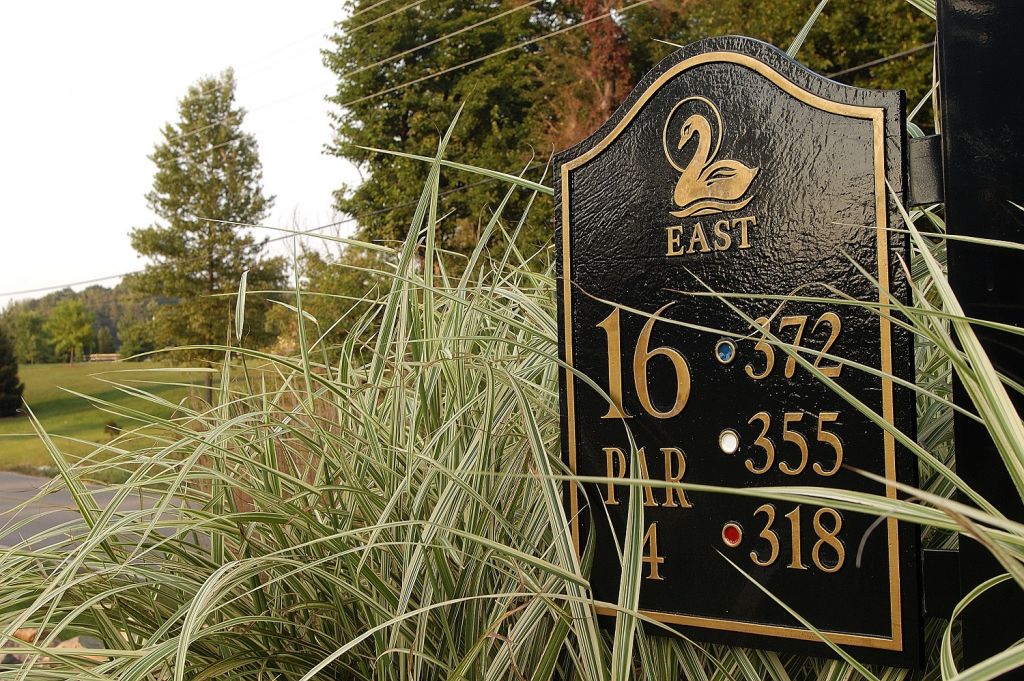 Escape to Northern Indiana's ultimate golf destination at The Golf Club at Swan Lake Resort. This hidden gem boasts two meticulously maintained golf courses suitable for golfers of all levels, making it the ideal place for a memorable golfing experience.
Tailored Golf Experiences: At Swan Lake Resort, their PGA Professionals are on hand to craft the perfect golf experience for you. Whether you're planning a formal outing, a fun group gathering, or a special event, their expertise ensures an unforgettable day on the greens. You can also join a league, become a resort member, or simply enjoy a round with your friends. No matter how you choose to play, Swan Lake Resort guarantees lasting memories at an excellent value.
Building Confidence in Your Game: To play winning golf, it's all about taking it one shot at a time. Swan Lake Resort's PGA professional staff can guide you in honing your skills and boosting your confidence. Playing on their 36-holes of golf, often described as being in "Country Club condition," will help you grow as a golfer without the private club fees.
Modern Amenities:Swan Lake Resort offers a modern clubhouse complete with a fully stocked golf shop and a sports bar-style grille room, perfect for unwinding after your round. It's not just about golf; it's about enjoying every aspect of your visit.
At Swan Lake Golf Course, your perfect golf getaway becomes a reality. Whether you're seeking a challenging round, expert instruction, or a tranquil escape, Swan Lake Resort has it all. Contact them today to embark on a golfing adventure that will leave you with cherished memories and exceptional value.
Blackthorn Golf Club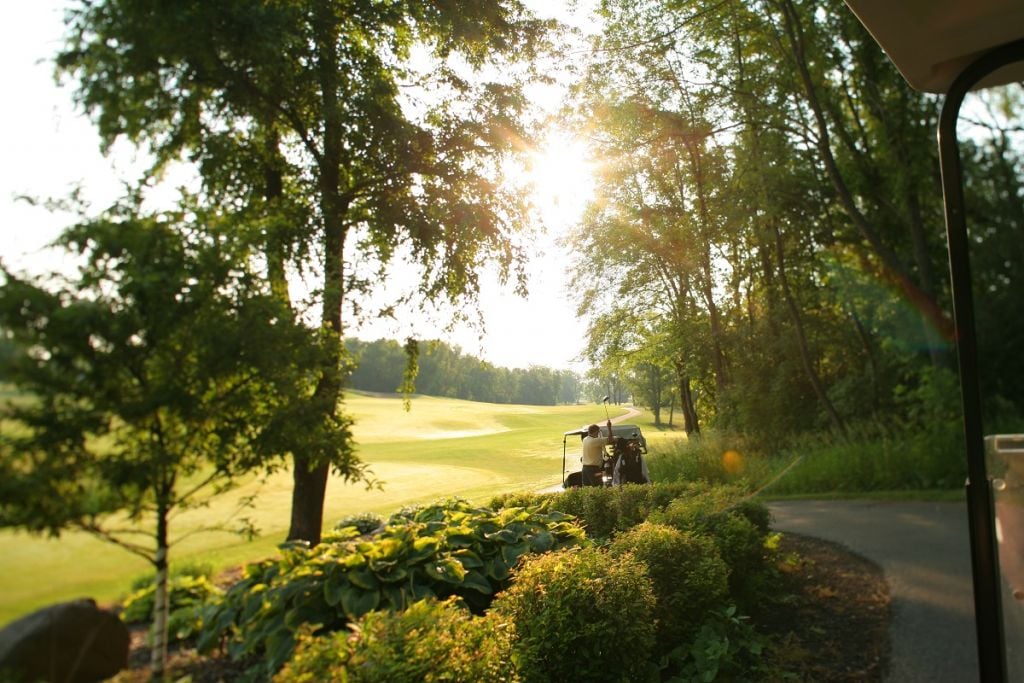 Blackthorn Golf Club is a golfing gem that has earned prestigious accolades and the hearts of golf enthusiasts alike. Here's why it's a must-visit for golfers seeking an exceptional experience:
Acclaimed Awards: Upon its debut, Blackthorn was recognized as the No. 4 best new public golf course by Golf Digest, setting the stage for its impressive journey. In 2013, it proudly held the title of the No. 1 municipal course in Indiana and was ranked No. 44 in the entire country by Golf Week Magazine. Chicagoland Golf awarded Blackthorn Golf Club a 5-star rating, and it stands tall among the top 100 women-friendly courses in the nation. Furthermore, it has consistently earned the title of the best course in the area according to the South Bend Tribune's Readers Choice Awards.
Designed for Golfers: Blackthorn Golf Club, designed by Dr. Michael Hurdzan, opened its doors in August 1994 to rave reviews. The picturesque Irish-Cottage style clubhouse is nestled on a sprawling 226-acre site with natural contours and lush woodlands. The par-72, 7136-yard layout with four sets of tees offers a strategic challenge suitable for golfers of all skill levels. Impeccably maintained fairways are adorned with 78 bunkers, wetlands, ponds, and native prairie grasses, leading to subtly contoured and tiered bentgrass greens.
Exceptional Practice Facility: A top-notch practice facility awaits at Blackthorn Golf Club. It features two acres of bentgrass tees, realistic target greens, and a short game area that's perfect for honing your putting, chipping, and bunker play skills. It's the ideal place to warm up before your round or refine your game.
While Blackthorn Golf Club has received numerous prestigious awards and accolades, what truly matters to them is the recognition and praise from their daily golfers. Every round is an opportunity to win over the hearts of golf enthusiasts, and that's their ultimate aim.
Come experience golfing excellence amidst the picturesque beauty of Blackthorn Golf Club – where accolades and, most importantly, golfer satisfaction, converge for an unforgettable golfing experience.
Eberhart-Petro Golf Course
Eberhart-Petro Golf Course welcomes golfers of all levels, providing a diverse challenge from beginners to seasoned players. With its meticulously groomed 18 holes, this beloved course is ready to test your skills. Offering stunning views of the meandering St. Joseph River, it's not just a golfing experience; it's a scenic journey.
A Golfer's Paradise: Eberhart-Petro boasts a picturesque setting, where the St. Joseph River gracefully winds through the course, offering captivating views and adding an extra touch of serenity to your game.
Accessible and Affordable: This gem is not only a golfer's paradise but also an affordable one. Eberhart-Petro is a public course, ensuring that every golf enthusiast can enjoy its beauty without breaking the bank.
Plan Your Tee Time: Whether you're looking for a leisurely round or a challenging game, Eberhart-Petro is ready to accommodate. Plan your next tee time and experience the satisfaction of conquering this wonderful course.
At Eberhart-Petro Golf Course, the promise is clear: an enjoyable, challenging, and scenic golfing experience for all. Don't miss out on the opportunity to tee off amidst the beauty of the St. Joseph River. Book your tee time today!
Meadow Valley – Middlebury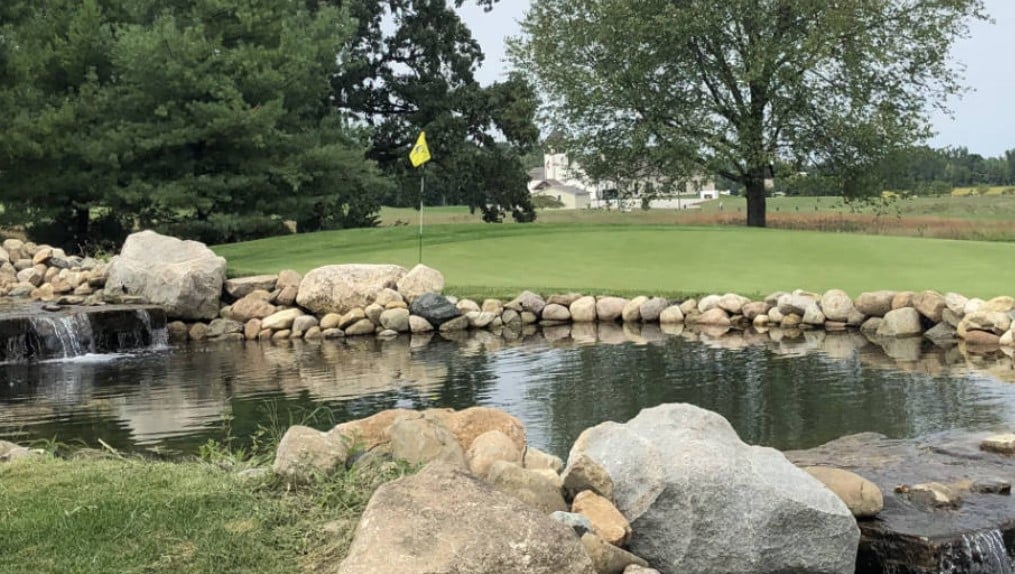 Nestled in the heart of Amish Country in Middlebury, Indiana, Meadow Valley Golf Club beckons golfers for an unforgettable 18-hole experience. This hidden gem boasts a wide-open links-style golf course, featuring sweeping fairways with tall fescue grass, making it a unique and enjoyable destination for all.
A Distinctive Links-Style Course: Meadow Valley's course is a captivating blend of open spaces and brief encounters with wooded areas, characteristic of links-style designs. The ever-present Indiana wind, akin to traditional links courses, adds a thrilling dimension to your golfing journey.
Practice and Play: Meadow Valley Golf Club goes the extra mile to provide a comprehensive golfing experience. Before your round, fine-tune your swing at the driving range and sharpen your short game on the chipping and putting practice area. It's a place where golfers of all levels can refine their skills.
Affordable Rates and Choices: Meadow Valley makes a day of golf both enjoyable and budget-friendly. Rates for 18 holes with a cart are reasonable, and for those who prefer a leisurely walk, there's an option to traverse the course by foot, saving a little money while you soak in the surroundings.
Nature's Beauty and Pristine Maintenance: One of the hallmarks of Meadow Valley Golf Club is its stunning natural beauty and impeccable maintenance. The course is a testament to their dedication to providing golfers with a pristine playing environment.
In the heart of Amish Country, Middlebury, Meadow Valley Golf Club is a hidden treasure waiting to be discovered. Whether you're a local or just passing through, be sure to include a visit to this delightful course in your plans. Come experience the unique blend of challenge and the serene beauty of Amish Country that awaits you at Meadow Valley Golf Club.
Zollner Golf Course
At Zollner Golf Course, excellence is our standard. We take pride in delivering top-tier championship golf, breathtaking views, and exceptional service to all our valued guests. Discover a golfing experience that goes beyond the ordinary:
First-Class Amenities: Zollner Golf Course is equipped with a range of first-class amenities designed to enhance your golfing adventure. These include a state-of-the-art pro shop, an inviting bar, and a banquet facility known as "Club Z." The recently renovated driving range and two putting greens provide ample space to sharpen your skills and enjoy the game.
Pro Shop Excellence: Located on the lower level of the MTI Center, our Pro Shop is fully stocked with the latest golf equipment, apparel, shoes, and everything else a golfer might need. Our PGA Professional and Certified Club Fitting Specialists are on hand to provide custom fitting to help you play your best. Experience the best in golf equipment with both Callaway and Mizuno fitting carts available for your use.
Sports and Spirits: After your round, unwind and catch the game at our new state-of-the-art bar. Featuring four 65" flat-screen televisions, a projector screen, and the innovative Bottoms Up tap system, it's the perfect place to relax with friends and fellow golfers.
At Zollner Golf Course, we strive for excellence in every aspect of your golfing experience. From our well-stocked Pro Shop to our inviting bar and top-notch amenities, we are committed to ensuring your time with us is nothing short of exceptional. Come visit us and discover the perfect blend of championship golf and outstanding service.
Overall, Indiana's Cool North has an impressive array of golf courses that cater to all skill levels and budgets. From scenic views to challenging layouts, these courses are sure to provide a memorable golfing experience. Whether you're a local looking for a new course to play or a visitor planning a golfing trip, or including it in a guys getaway, be sure to check out these top-rated courses in Northern Indiana.