Experience Fall in Indiana's Cool North
Posted on August 1, 2023 by Dina Miller
Autumn spells adventure in so many ways – with lively celebrations, quiet moments, and a blaze of glorious color framing every byway. This breathtaking season of warm days and crisp evenings invites great escapes to Northern Indiana – so close and accessible, yet worlds away from the everyday humdrum.
Festivals celebrate the season, bike trails and color drives beckon, and shopping abounds in refurbished barns and friendly villages.  Everyone's experiencing fall in amazing ways.
So slip away to Indiana's Cool North in the most glorious of seasons. With so many options, you can fill a weekend or more.
Fall Festivals
Valparaiso Popcorn Festival
Sept. 9, 2023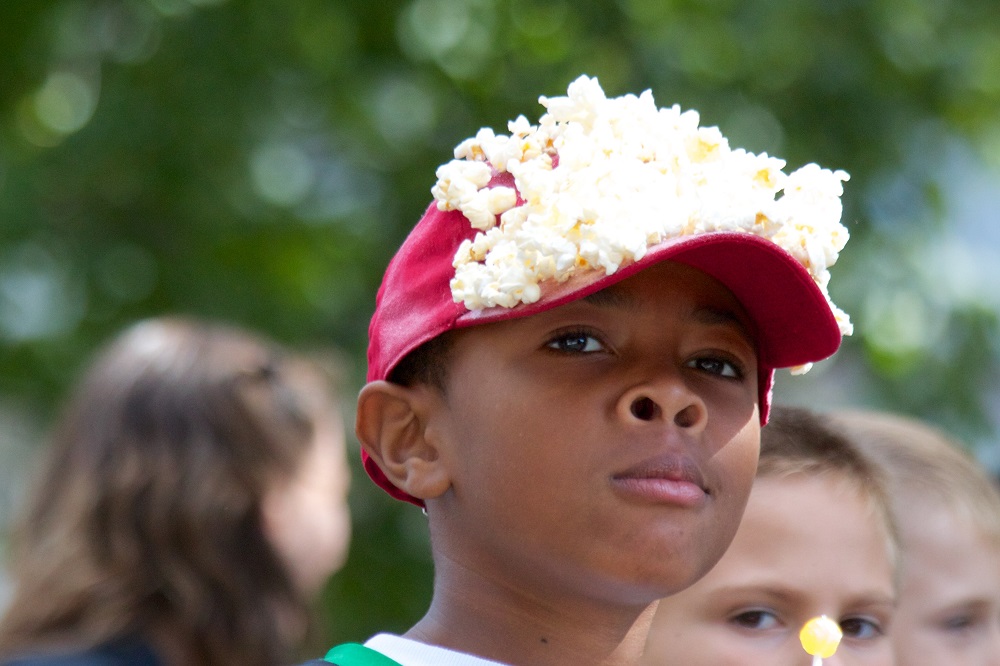 The Valparaiso Popcorn Festival continues to offer family-fun activities for all ages. Over 250 arts and crafts booths, 35 food booths, kids' games, a five-mile Popcorn Panic, two live music stages, and the nation's first Popcorn Parade are only the beginning of the excitement of this incredible festival. Enjoy live entertainment on the Main Stage at the Porter Health Amphitheater.
Nappanee Apple Festival
Sept. 14-17, 2023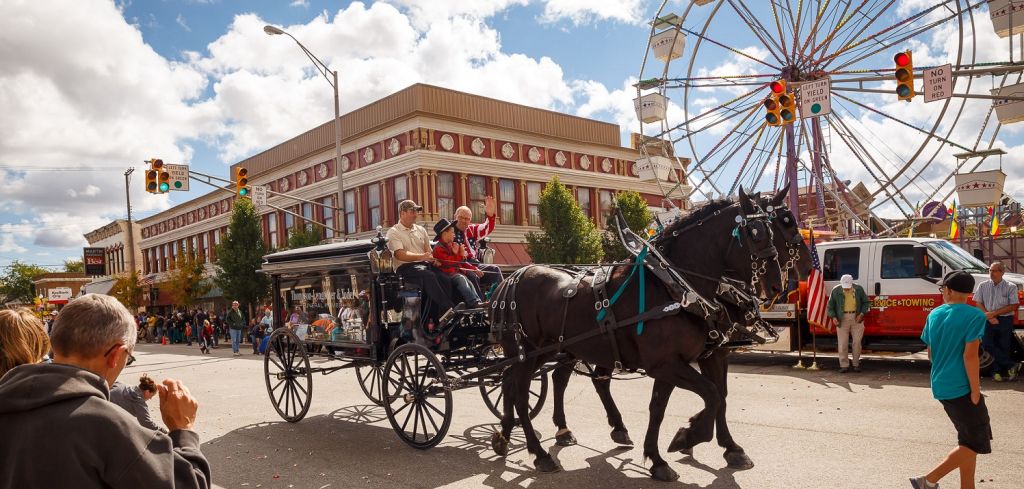 Come to historical Nappanee for the Nappanee Apple Festival, one of Indiana's top festivals featuring a 7' apple pie.  Weighing in at 600 pounds, visitors can delight in the 800 pieces that will be cut up and served starting Friday morning. Additionally, shop the Napple Store for everything Apple, enjoy three entertainment tents with free music, comedy and animal shows, plus food, craft & commercial exhibits. The Saturday morning parade and a downtown carnival fills South Main Street, plus tournaments around the town. . . all in a charming community surrounded by a large Amish Settlement.
Wanatah Scarecrow Festival
September 22-24, 2023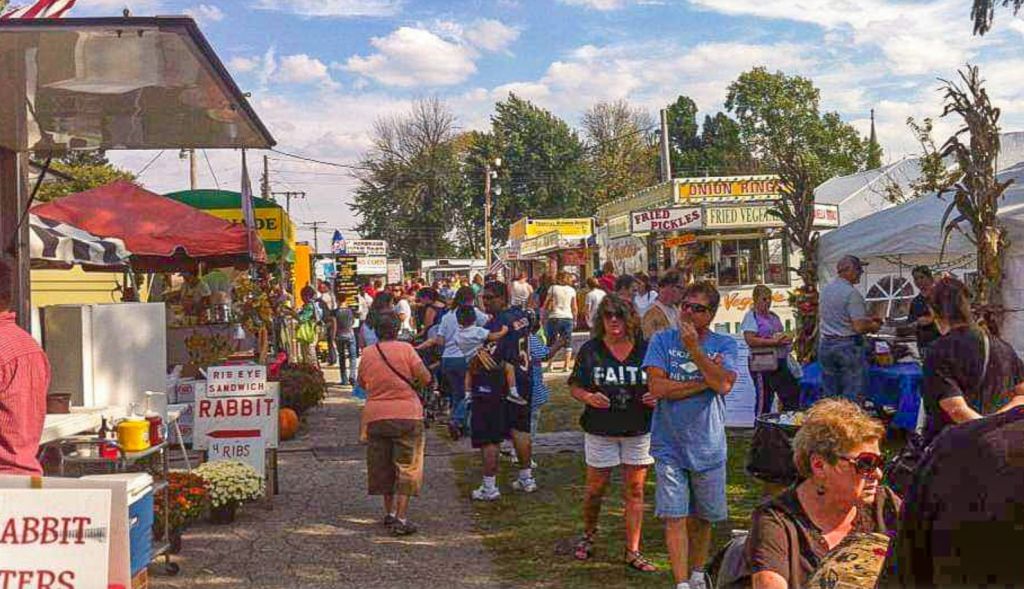 Celebrate Fall at the Wanatah Scarecrow Festival.  In addition to the food, there is scarecrow sculpting, arts and crafts, and rides for the kids.
Fall Festival at Harvest Tyme Family Farm
Saturday & Sunday, September 30-October 29, 2023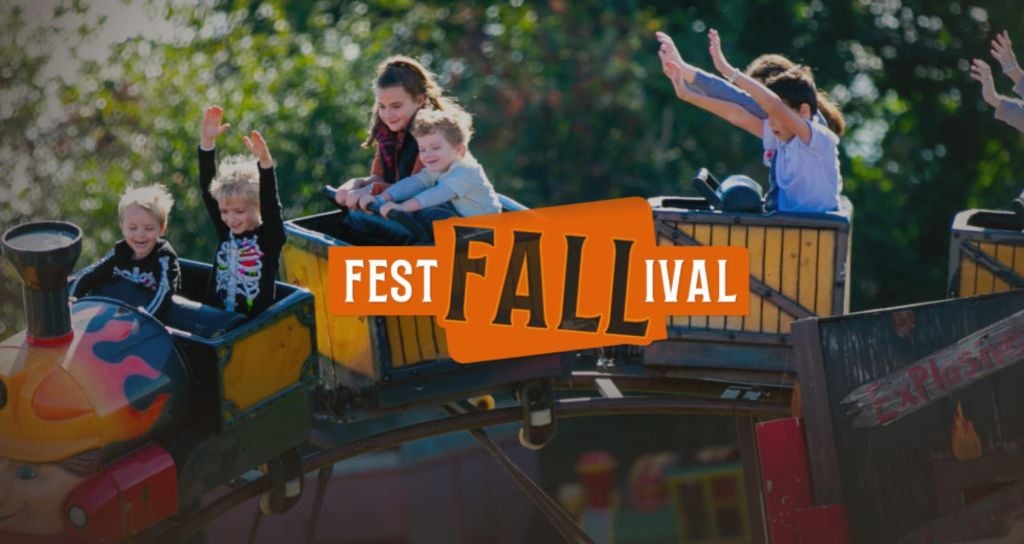 The Harvest Tyme Family Farm is welcoming guests for their 16th year of family fun, with activities activities like corn mazes, hayrides, pumpkin patch, petting zoo, amusement rides, and so much more!
Autumn Color Routes
Bike Trails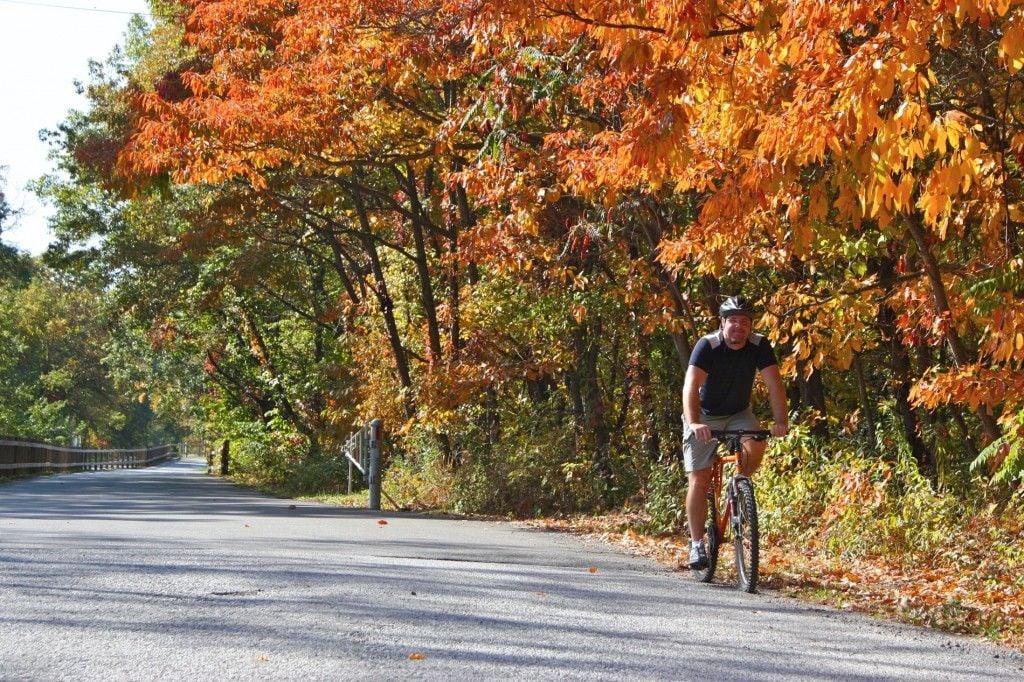 Indiana's Cool North presents myriad opportunities for cyclists of all skill levels looking for all kinds of adventures, whether you seek an easy-going pedal on paved pathways or more extreme mountain biking. The best news is that at least part of your ride will take place under a canopy of trees blazing in crimson, gold, and orange. One of the most popular fall trails in the region is the Pumpkinvine Nature Trail, traveling from  Shipshewana to Goshen through Amish countryside, where you're likely to see the fall harvest underway. Mountain bikers love the twists and turns of the Winona Lake Trail in the town of Winona Lake.  Be sure to include the Indiana Dunes Trails  on your biking explorations around the Indiana Dunes.
Great Color Drives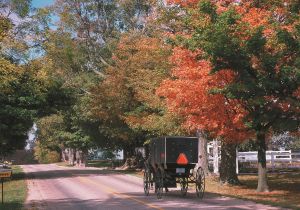 Indiana's Cool North values its heritage, and a great way to combine history with autumn's color show can be found on two unique drives. A varied world of bustling communities and quiet towns await visitors to Elkhart County, and you can discover them on a self-guided Heritage Trail tour. The Elkhart County CVB will provide you with a free audio CD that narrates a 90-mile route, detailing must-see stops and giving you interesting, historical tidbits Don't miss the Bonneyville Mill in Bristol, a grist mill in operation for more than 150 years.
Shopping Specialties
Barn Shop Hop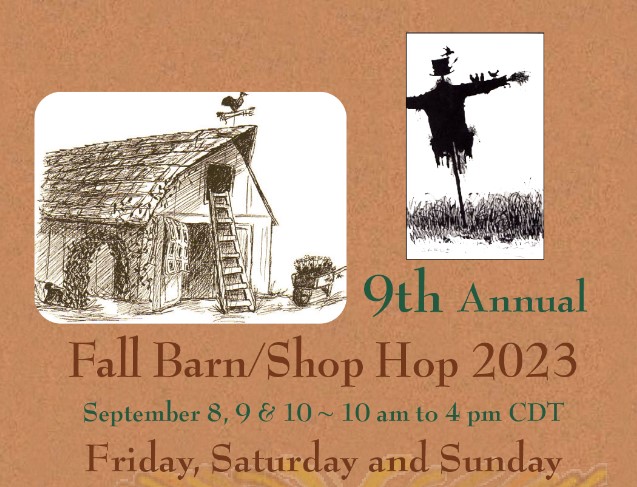 The LaPorte County Barn Shop Hop is back for another autumn tour September 8-10, 2023, taking shoppers through the colorful countryside to four special shops, some in refurbished barns. Pick up a tour map at any of these unique little stores where you can find antiques, folk art, handcrafts, salvage, re-purposed, vintage, primitives, furniture, yard art, one-of-a-kinds and more. Included on the list are the following shops: Fawn Run Farm Mercantile, Freckle Farm Primitives and Antiques, Barn Style, and It's All About the Barn. Even if you can't go to the hop, they're fun stops anytime.
Village at Winona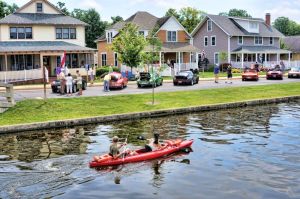 Several years ago, some residents of the community of Winona Lake had a vision for making their town a shopping destination. They transformed a cluster of former workmen's cottages into tidy shops, boutiques and restaurants. Today the Village at Winona is a must-stop for unique finds, from pottery to fine clothing to gourmet olive oil and so much more. Just a few miles down the road, the village of Pierceton is known as an antiquing haven. Shops filled with vintage treasures are found along the community's main street.
Indiana Dunes
Hiking and Outdoor Adventures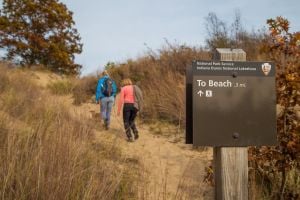 Summer crowds may be gone, but the adventures go on at the Indiana Dunes National Park and Indiana Dunes State Park. In fact, cooler weather makes hiking and other outdoor activities even more enjoyable. You might go hiking, paddling, biking, birding, or on photography explorations.
Birding (Sandhill Crane Migration)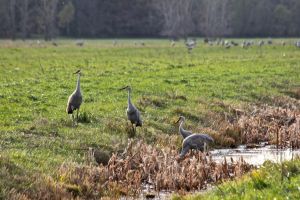 Birders in the know flock to the Indiana's northwest corner, a haven for nearly 400 species drawn by Lake Michigan's open waters and a diverse landscape of dunes, beaches, wetlands, and prairies. On hikes through various areas, they can spot numerous birds, some relatively rare. Fall is one of the best times to witness a fascinating occurrence as gigantic flocks of sandhill cranes migrate through the region on their way south for the winter. Each evening of the stop, roughly the last two weeks of October, they cover the fields, resting during their journey. It's the largest congregation of sandhill cranes east of the Mississippi. Stop by the Indiana Dunes Visitor Center, and the excellent front desk staff can recommend the best places to see the cranes and view their fascinating jumping and dancing.
The Pumpkin Tree
Visit Historic Downtown Wakarusa in the fall to witness the Giant Pumpkin Tree – smack-dab in the center of the town at Waterford and Elkhart streets. It's the perfect spot to get in the fall spirit and enjoy the other fall decorations that the community puts up.
Indiana's Cool North has more fall things to experience here.