Winter Fun in Indiana's Cool North
Posted on November 14, 2023 by Dina Miller
Indiana's Cool North definitely lives up to its name in winter. The region is full of awesome activities and events that embrace this snowy season, and are the perfect cure for winter blues. Whether you're into dashing through the snow, dropping a line on frozen lake, or savoring sweet treats courtesy of Mother Nature, winter around here is a real wonderland. Check out some of our suggestions for fun winter activities in Northern Indiana.
It's the Most Wonderful Time for a Beer
Where: Brewery Trails and Tours in Northern Indiana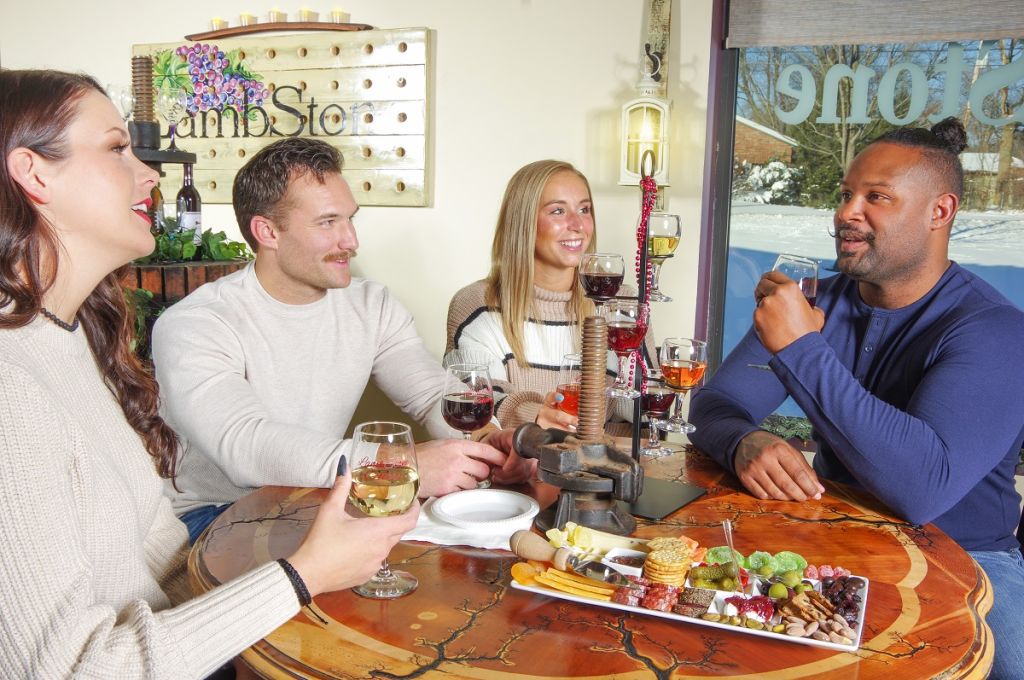 Winter is the most wonderful time to visit the craft breweries in Indiana's Cool North.  Check out the South Shore Brewery Trail and our brewery tour of Northern Indiana.    The Goshen Brewing Company is one of the local favs and also offers farm to table dining.
Lace Up Your Skates
Where: Downtown Elkhart, Elkhart County
A splash pad during warmer months, in winter the NIBCO Water and Ice Park transforms into a winding skate path perfect for an afternoon or evening skate next to the Elkhart River. Travel along the beautiful skate path with your family, or go for a more traditional skate on the adjacent rink. Skates of all sizes are available to rent, and once you've finished, you can warm up at a number of downtown restaurants and coffee shops.
Criss Cross the Trails on Skis
Where: Along the South Shore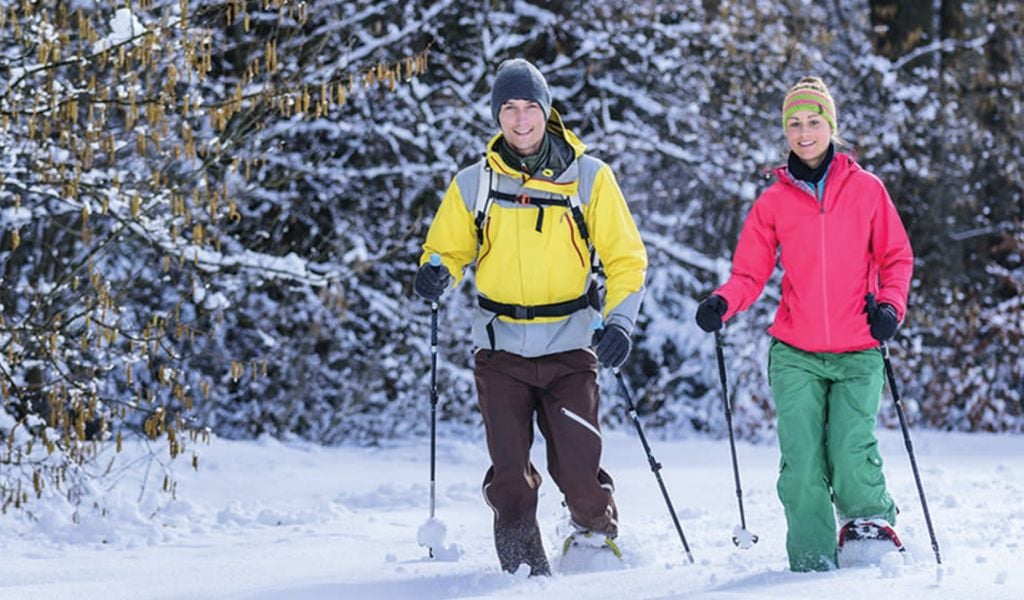 Embrace the tranquil beauty in  Northwest Indiana  by cross-county skiing. Take a leisurely glide (or really go for it) along the trails and keep an eye out for all sorts of animal tracks. No skis? No problem! Affordable rentals are available at various places.
Fish on a Frozen Lake
Where: Stone Lake and Pine Lake
View this post on Instagram

We're all about lake life in Indiana's Cool North—and that doesn't change come winter. Ice fishing (or hardwater fishing) is a popular pastime, and Stone and Pine Lakes are some of the best spots in the state.  Pine Lake has 564 acres, and offers ice-anglers a lot of possibilities for drilling your fishing holes.  The panfish, bass, and pike, as well as walleye and perch are just waiting to be pulled through the ice.
Sled the Devil's Slide in the Dunes
View this post on Instagram

There are so many great places to sled in the dunes.   Want a moderate hill for the family, try Coffee Creek. If are you a little more daring hit up the 192 foot Devil's Slide at the Indiana Dunes State Park. Once you make your way up to the top, you'll be rewarded with a stunning view of Lake Michigan.   One of the newest sledding hills in the area is at Indiana Dunes National Park's West Beach.
Explore Indiana Dunes National Park on Snowshoes
Where: Indiana Dunes National Park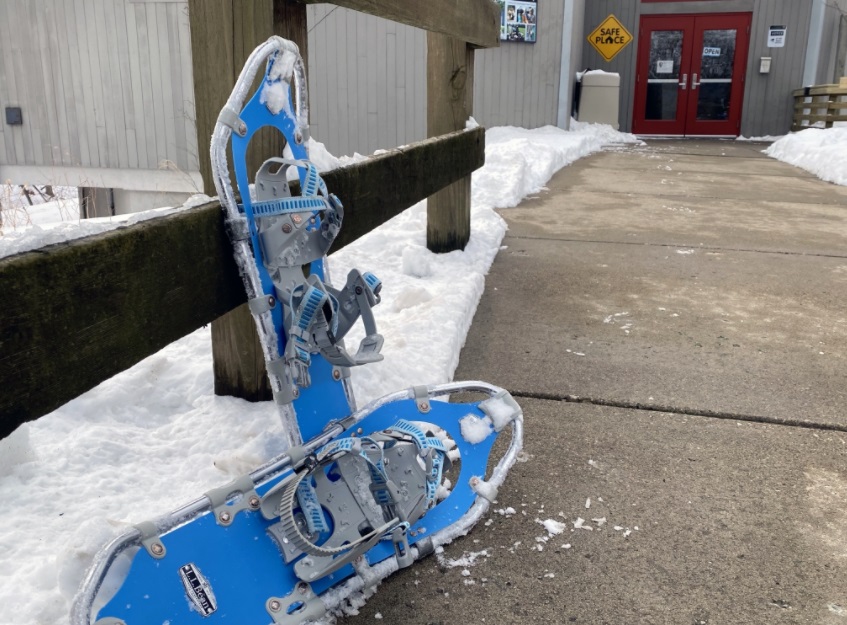 If there's at least a 2 inch snow base, head to the Paul H Douglas Center in the Indiana Dunes National Park and checkout the free snowshoes.  Explore the three-mile-long Miller Trail system winding through the dune habitat.  Ready for more showshoe adventures?  Try the famous 3 Dune Challenge—on snowshoes!
Pajama Day is the New (and Comfier) Black Friday
Where: Shipshewana, LaGrange County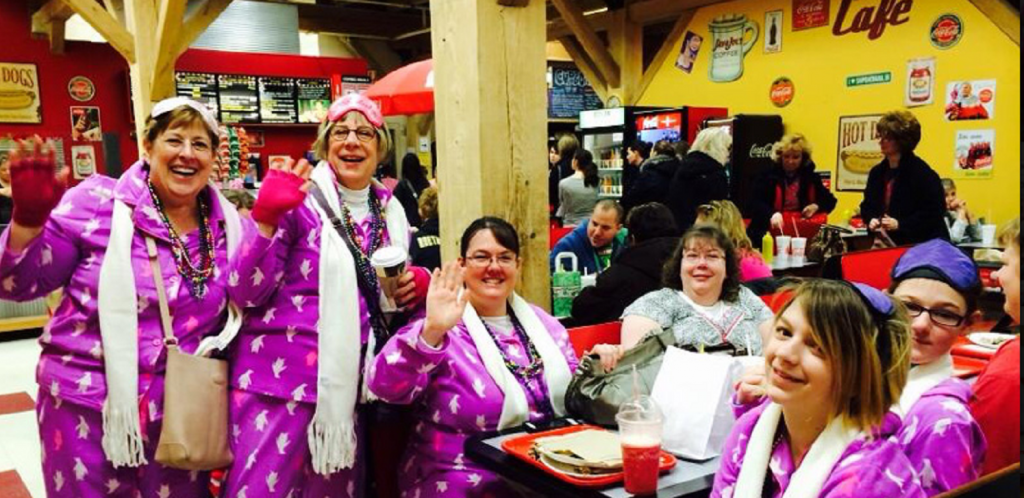 Ever had one of those days when you wished you could leave the house in your PJs? This February in Shipshewana, it's not only acceptable—it's encouraged! During the Pajama Day Sale, local businesses open around 6 a.m., offering big deals and discounts and shoppers arrive dressed in their best and coziest pajamas. Add in a few free snacks and cool giveaways, and you've got a full day of fun in store, plus it's a great opportunity to get a (really) early start on next year's holiday shopping.
Skate the 16,000 Square Foot Ice Trail
Where: Howard Park, South Bend
View this post on Instagram

A premier winter destination in South Bend, The Howard Park ice trail features rolling hills and soft curves as you skate around the loop. There is also an ice pond for traditional skating. Reservations can be made online. Warm up with hot chocolate at The South Bend Chocolate Café to Go stand.
Ride the Bumper Cars at Ironworks Ice Rink
Where: Mishawaka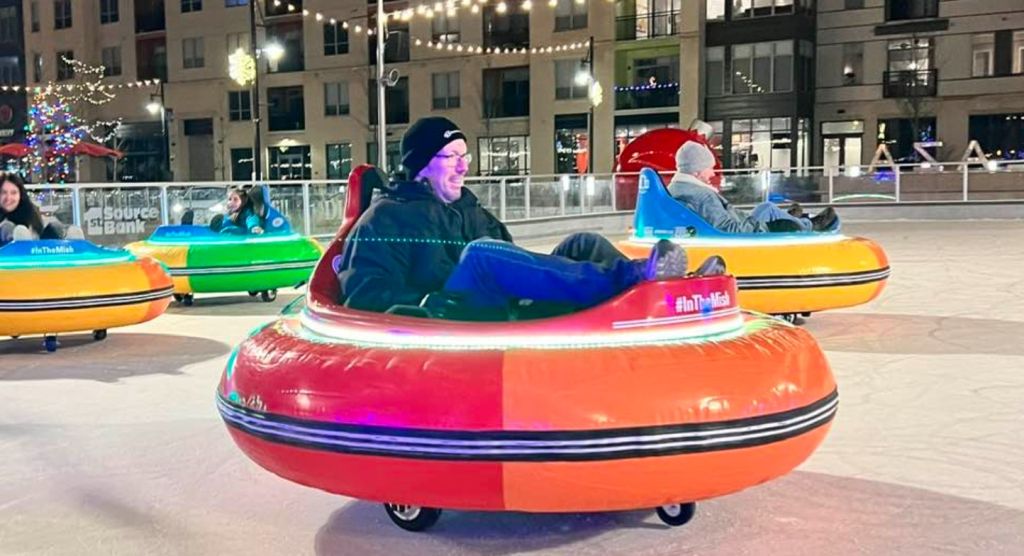 Ironworks Ice Rink opened in the past year in Mishawaka.  But there's so much more than the skating ribbon and ice rink.  Take a spin on the Ice Bumper Cars or the Icebyks – these can be booked online in advance.  There are several local restaurants just minutes from the rink, so you can warm up and enjoy great food.
Will we be seeing you this winter in Indiana's Cool North? Check out even more incredible things to see and do in Northern Indiana here.