7 Amazing Gardens in Indiana's Cool North
Posted on April 18, 2023 by Dina Miller
Here are 7 amazing gardens you won't want to miss in Indiana's Cool North.   Many of the gardens have features designed especially for the kids.  And if you include the iconic Quilt Gardens, you can add 16 more gardens to the list!
Centennial Park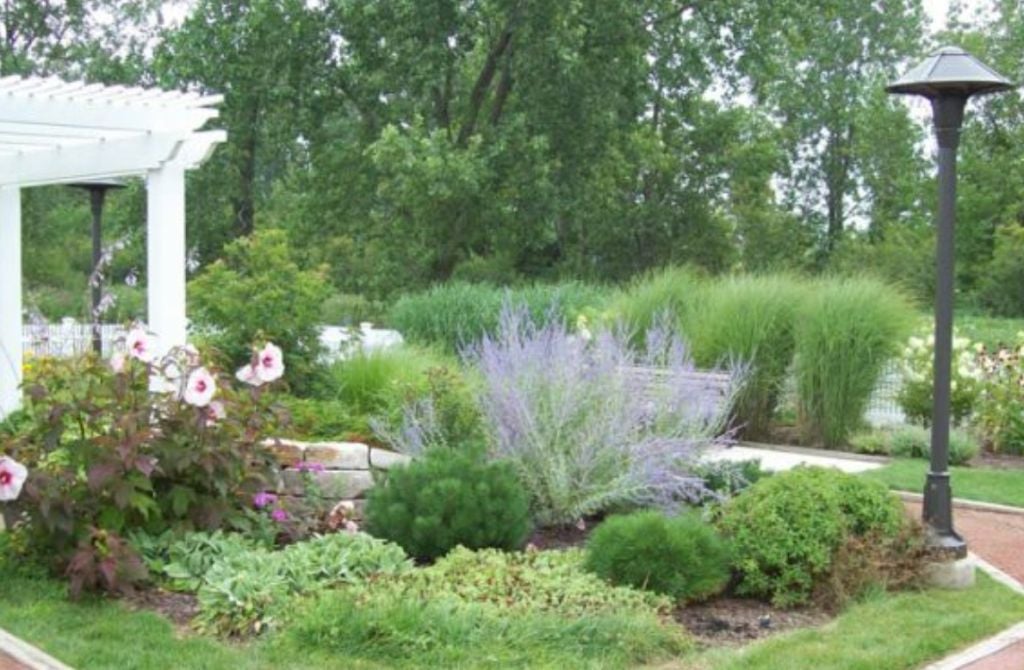 Munster's 200-acre Centennial Park features a 9-hole corporate golf course, clubhouse with banquet facilities, 2,000-seat amphitheater, 3-acre dog park, a variety of gardens, walking and bike paths, playground, soccer fields, and shelter rentals.  You may even catch a home game for the Centennials Vintage Baseball team, playing by the rules of the 1880's.
Gabis Arboretum & Gardens

Nature's own art show is on display at Gabis Arboretum at Purdue Northwest,  where trails take you through formal gardens and along woodland pathways.
Formal gardens include the Children's Adventure Garden, the Rose Garden, and the Native Plant Garden. However, the highlight of your trip to the Gabis Arboretum will likely be visiting the award-winning Railway Garden.
Brincka Cross Gardens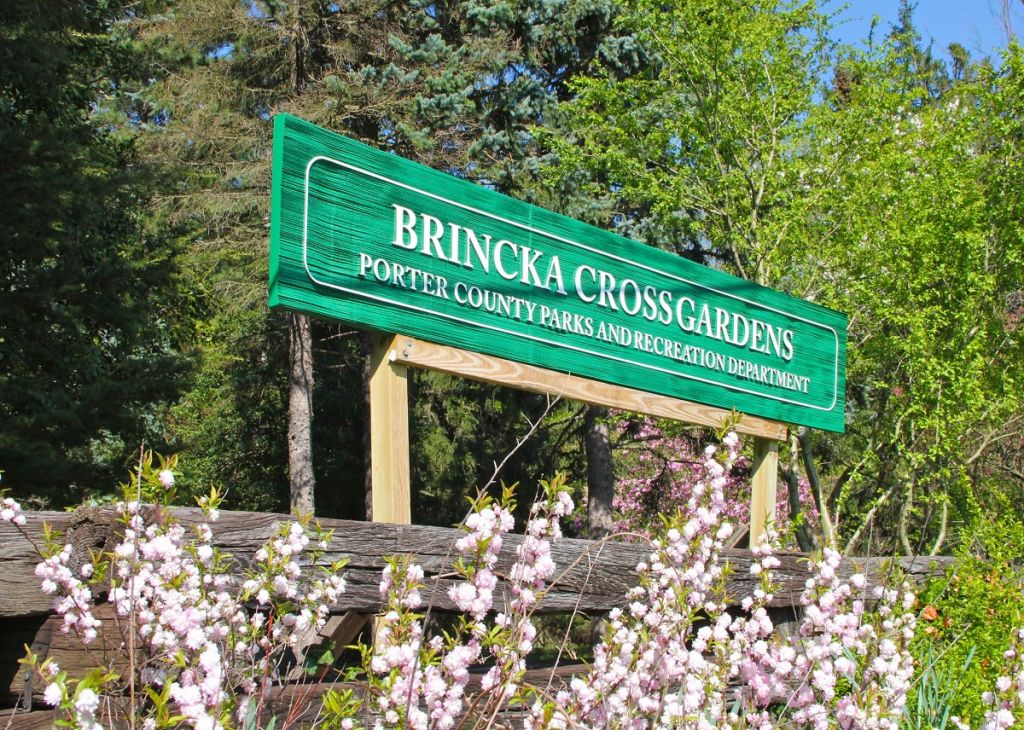 Experts and enthusiasts from across the country come to marvel at the Brincka Cross Gardens.  Formerly a private residence, this unique home and garden display a wide variety of trees and plants
Friendship Botanic Garden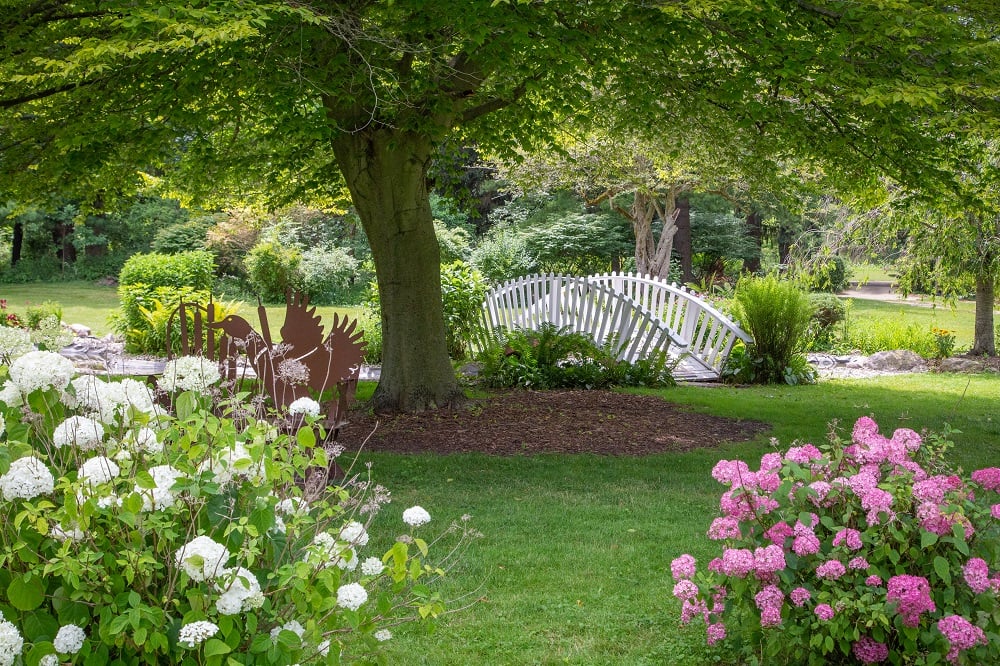 At Friendship Botanic Gardens, a peaceful escape awaits walkers and bicyclists in forested woodlands, sprawling open spaces and cultivated gardens that spill over 100 acres.  The gardens includes a kids play area structure and an educational children's garden.
Wellfield Botanic Gardens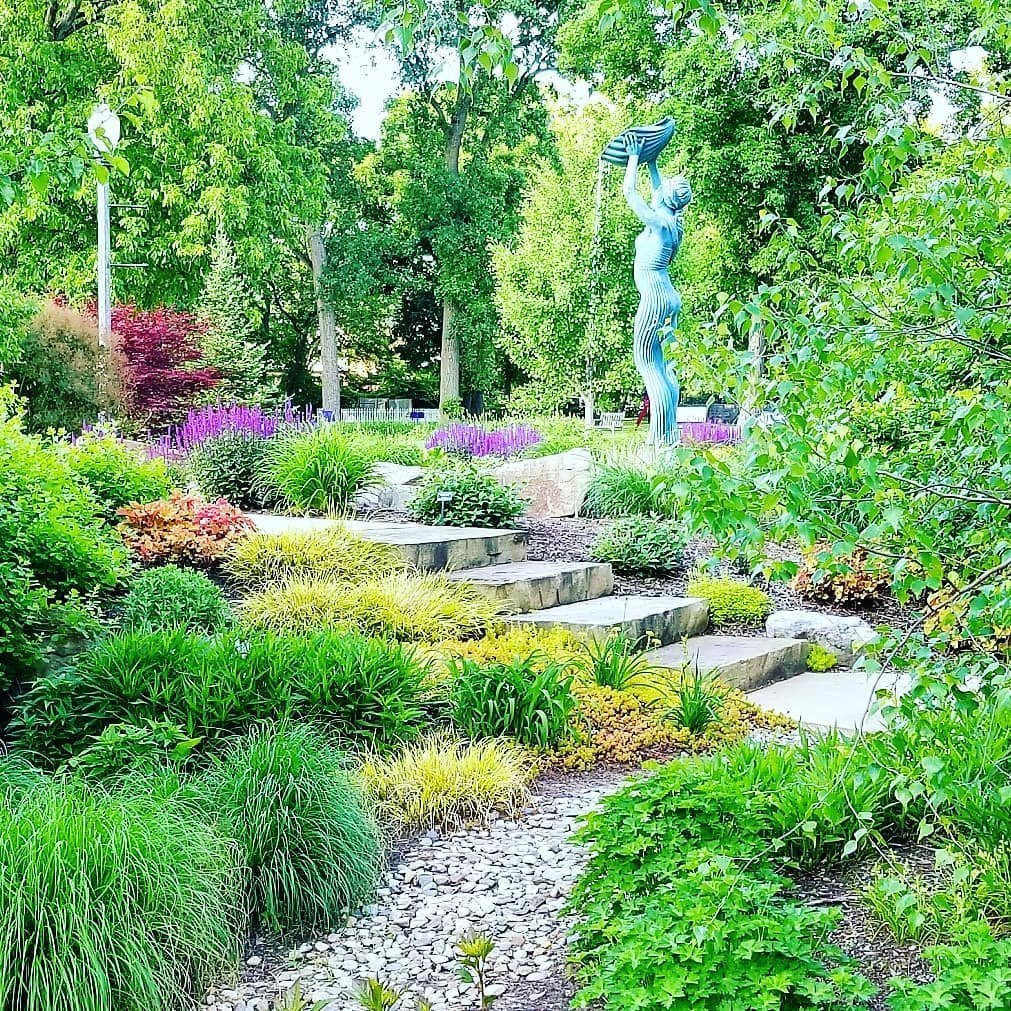 Minutes from downtown Elkhart's RiverWalk, surround yourself with breathtaking greenery at Wellfield Botanic Gardens, with over 20 unique gardens like the Japanese Garden, the Waterfall Garden, and the recently completed Children's Garden.
Linton's Enchanted Gardens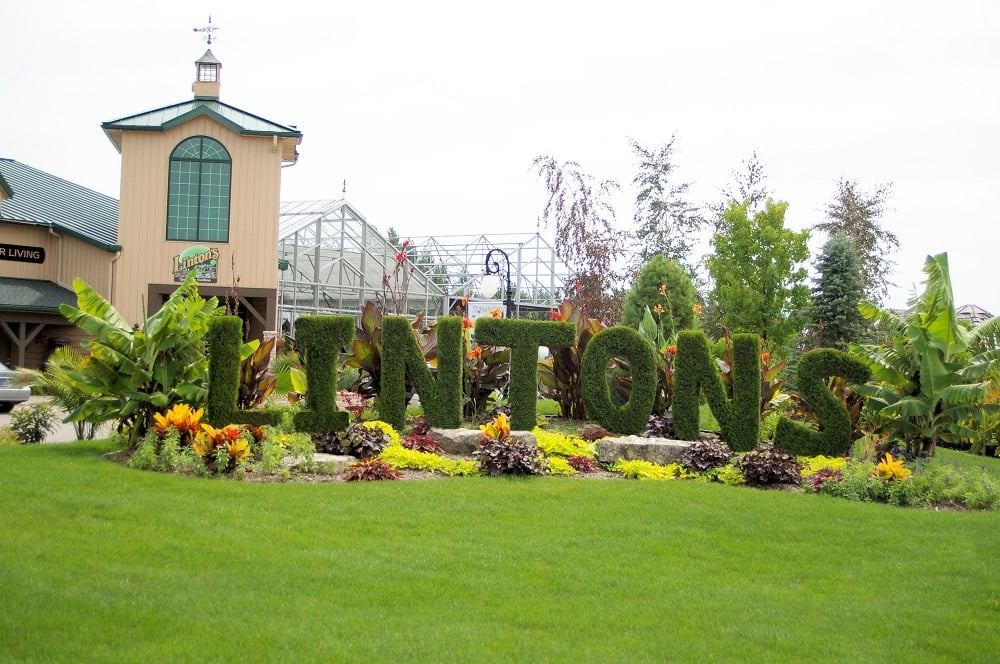 In addition to the iconic Quilt Gardens you'll see all around Elkhart County in the spring and summer, Linton's Enchanted Gardens is a must-see for any nature lover or hobby horticulturalist. Right out of the pages of a fairytale, Linton's is nine acres of imaginative gardens and family fun. Take a tour on the Enchanted Gardens Train, get hands on at the petting zoo, or search for buried treasure and the gem stone mine.
Shiojiri Niwa Garden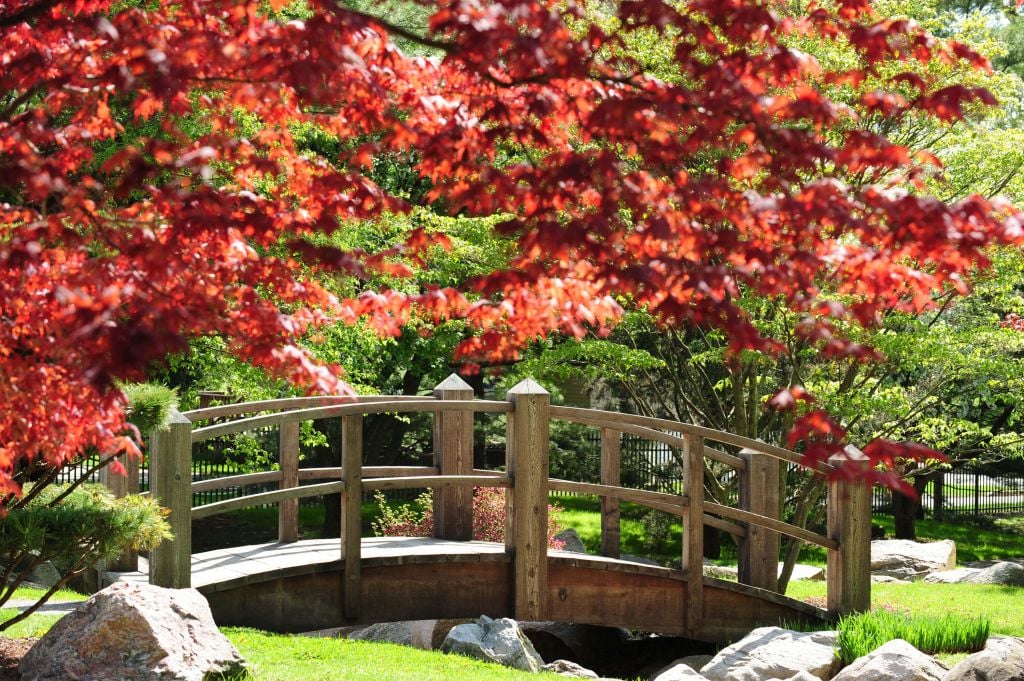 Enjoy the tranquility of Shiojiri Niwa Gardens. one of the few Japanese Style Gardens in Indiana.  The garden contains more than twenty different varieties of large plant material, over two hundred large boulders, donated statue and a teahouse pavilion.
Quilt Gardens along the Heritage Trail
If viewing beautiful gardens has become your passion, The Quilt Gardens along the Heritage Trail provide an additional 16 gardens that join quilting, gardening, and art into over a million blooms.
You won't want to miss the other cool things in Northern Indiana, listed in our Top 15's.