Discover the University of Notre Dame in Indiana's Cool North
Posted on May 21, 2021 by Dina Miller
It's easy to spend a day or more in this community, best known as the home of The University of Notre Dame. You'll find amazing museums, fine dining, and unique places to stay. The vibe is definitely upscale, but also friendly and welcoming. There are plenty of nods to the Fighting Irish on The University of Notre Dame campus, but don't miss the quiet, sacred places too.
Tour the Notre Dame Campus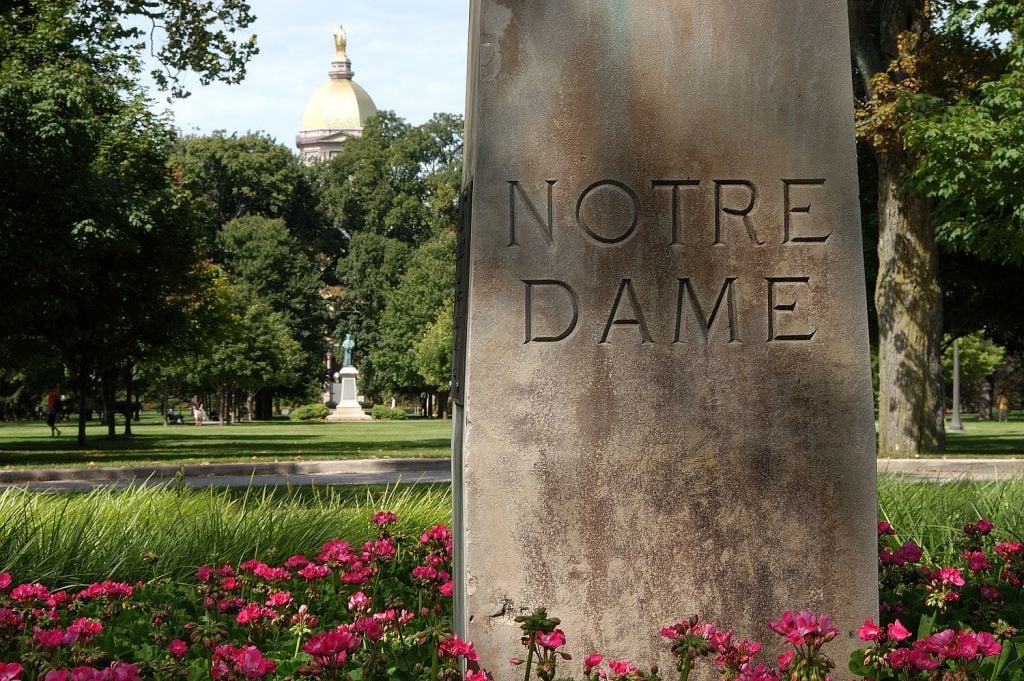 Start your visit at the Eck Visitors Center, which is also home to the Hammes Bookstore, loaded with Notre Dame paraphernalia along with Irish-made clothing, china and Galway crystal. A walking tour is a great way to experience the campus's incredible architecture, and The Eck Visitors Center's free public tour offers a historical and social overview of life at Notre Dame. Most tours will include visits to the Grotto, Basilica of the Sacred Heart, Main Building (the Golden Dome), and the Hesburgh Library ("Touchdown Jesus").  See tour information here.
The Golden Dome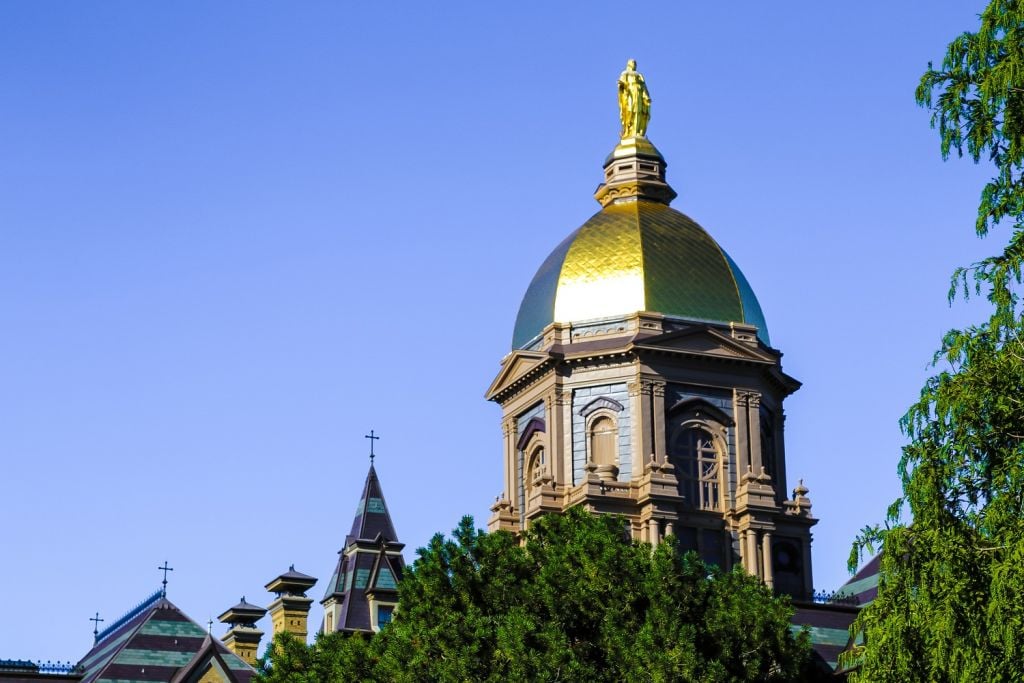 The famous Golden Dome, part of the main building on campus, is an iconic piece of Notre Dame's past and present.  On top of the Dome stands "Our Lady" a 19-foot tall, 4,000-pound state of Mary, the Mother of God, "Notre Dame."
The Basilica of the Sacred Heart
The Basilica of the Sacred Heart at the University of Notre Dame was named the "Most Beautiful College Cathedral" recently by Best College Reviews.  The Basilica is a Gothic-inspired cross-shaped building with 19th century French stained glass windows.
The Grotto of Our Lady of Lourdes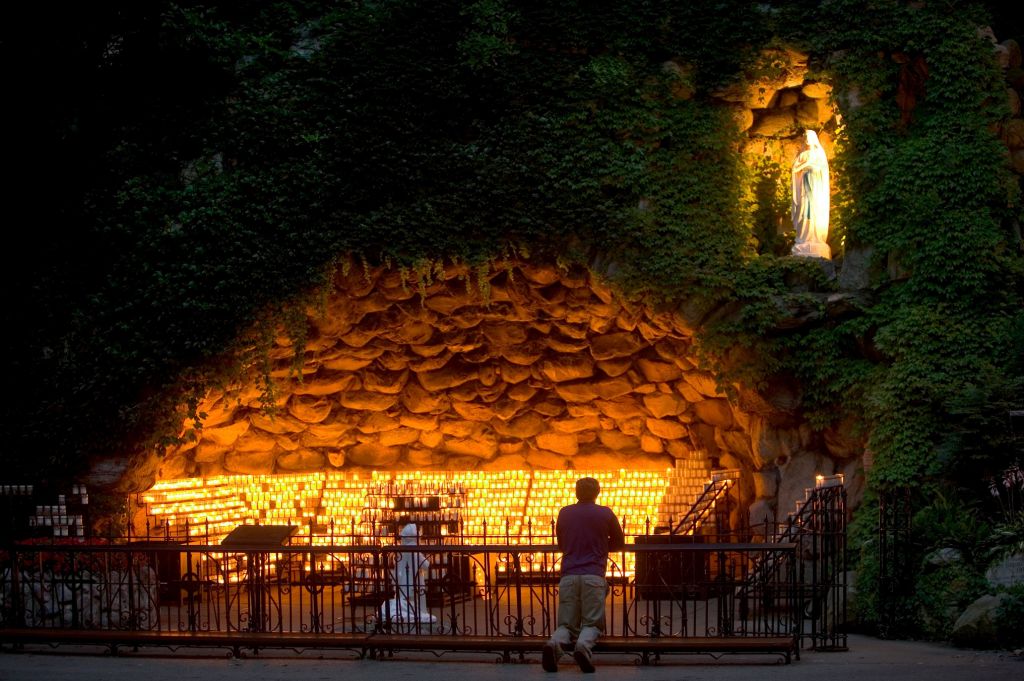 Many go to the Grotto to light a candle and spend some quiet moments, offer prayers, or mark special occasions. One-seventh the size of the famed French shrine, a small piece of stone from the original grotto in France has been placed in the shrine.
The Hesburgh Library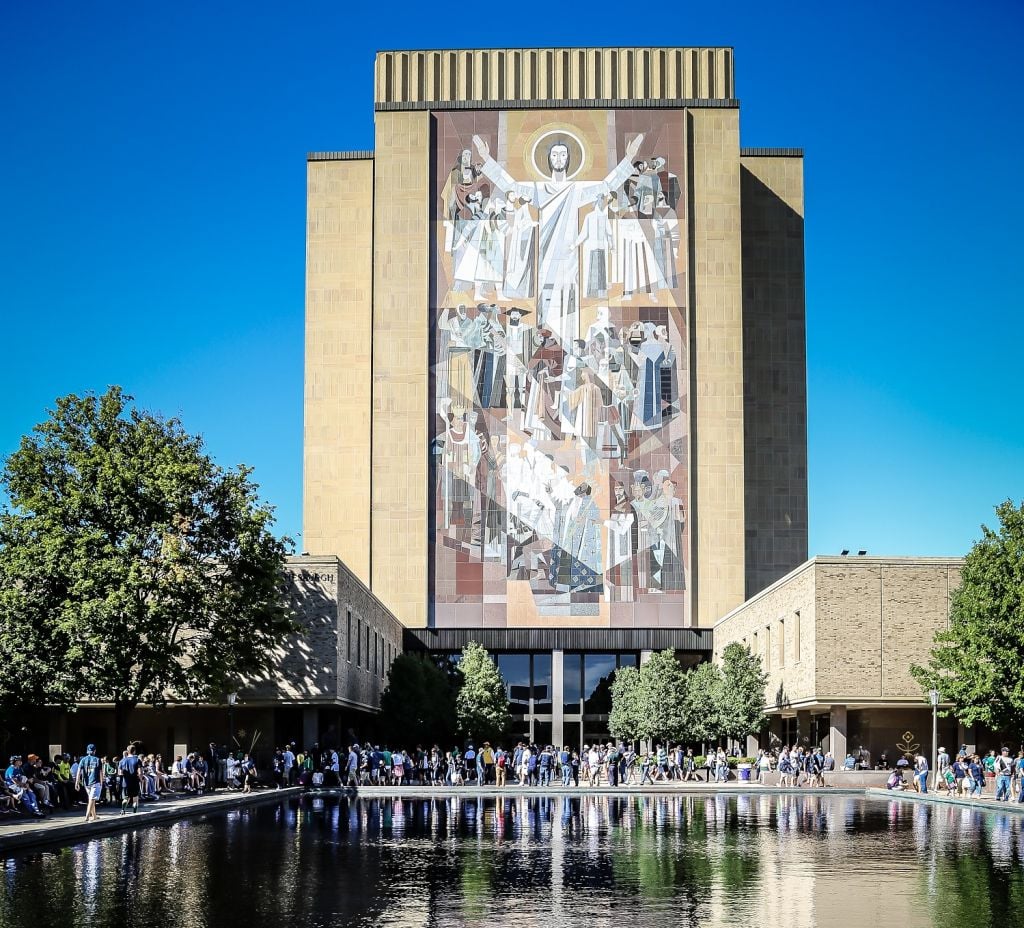 Be sure to visit the Hesburgh Library, with it's famous mural "the Word of Life," also know as  "Touchdown Jesus" facing Notre Dame Stadium.  The mural is 132 feet high and 65 feet wide, containing 81 types of stone from 16 countries
Stay on Campus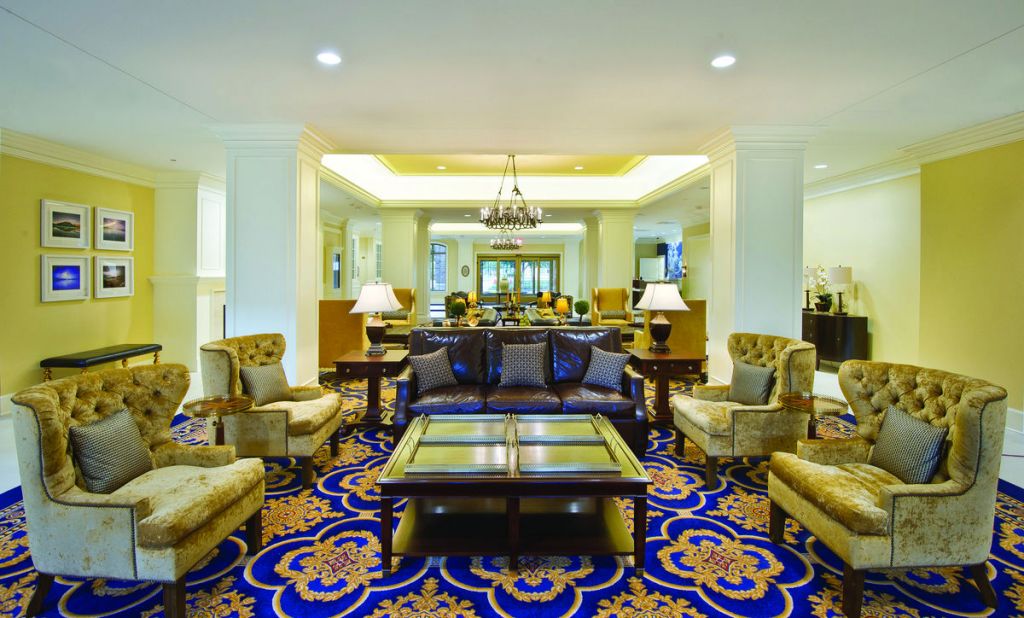 The Morris Inn,  is located in the heart of the storied Notre Dame campus, and continues to be "the living room of the University." This 150-room hotel features upscale rooms and lots of amenities. Dine in style at the inn's Sorin's restaurant, or relax with casual food and drink in Rohr's Irish Pub.