Talk Up Indiana's Cool North Contest: Top 10 Entries
Posted on October 25, 2016 by Indiana's Cool North
Talk Up Indiana's Cool North
It's eclectic. It's interesting. It's worth bragging about.
"Indiana's Cool North" is seven counties at the top of the Hoosier State. It's an incredibly eclectic place where you can ride in an Amish buggy, gamble at a Vegas-style casino, or visit one of the country's most stored college campuses — all in the same day.
So we asked what people love most about Indiana's Cool North. It could have been about a specific destination, an annual event, or even a favorite road trip route.
These are the Top 10 entries that received the most votes.
1. Ice Skating.
Family ice skating at four indoor ice rinks in South Bend, Indiana. Bring your family to South Bend's Ice Box Skating Rink on Friday evenings, Irish Figure skating will furnish your skates. Learn how to glide, spin and win at #LearnToSkateUSA. Join Irish Figure Skating Club and go for the gold at the 2017 Skate Games of America. Imagine skating through the snowflakes at Northern Indiana's outdoor ice skating trail, rink and warming housing at city of Elkhart's NIBCO Ice Park. Glide along downtown NIBCO Ice Trail past restaurant and Elkhart River Walk. Settle down with a hot chocolate watching your family maneuver the long ice skating trail and spin on the ice rink. Outdoor fun starts with December 3, 2016 the Elkhart City Christmas Tree Lighting and Parade. Join in Saturday night Tree Lighting skate. Families enjoy the physical workout the ice skating gives all members of your family. All sizes of skates are available at South Bend's Ice Box, Notre Dame Compton Family Ice Arena and City of Elkhart's NIBCO Ice Park. Go to #LearnToSkateUSA to get your family enrolled in learn to ice skate lessons. See if there are hockey tickets available to cheer on the Notre Dame University Men's NCAA Hockey Team in the country's best NCAA hockey arena. Marvel at perfect precision of Notre Dame's Irish Synchronized Skating Team at "Irish On Ice" annual ice show held every spring. Enjoy an ice show like the ones that previously toured the nation. Twirls, spins, Olympic jumps and comedy routines prevail on the ice. See Irish synchronized Skating team give their award winning competitive routines. Join the cool kids on ice as Irish Figure Skating Clubs prepare for competition. IRISH Figure Skating Club brought home three gold and one silver medal from the 2016 State Games. Learn how to skate, spin, and win at the 2017 State Games of America. Classes are available for adults and children as young as two. Learn beginner skills, advanced figure skating skills or hockey skating skills on Friday nights with Irish Figure Skating Club. More information at #LearnToSkateUSA. Families keep their teens excited with ice time. Teens work on learning the moves that they see from Olympic stars Ashley Wagner and Gracie Gold perform on TV. Since Olympic figure skating involves sparkling dresses and latest music, it's easy to get teens on Northern Indiana ice.
Submitted by: RYMEYER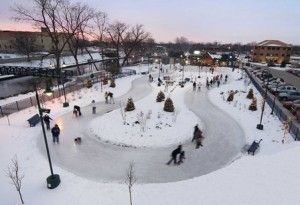 2. The Different Seasons.
The coolest thing to do in NWI (Northwest Indiana) in the spring is attending a First Friday Art Walk in Michigan City, when everyone is thrilled to be outside. In the summer, jumping into Lake Michigan with your whole body because it's too cold to walk into. In fall, hiking the Bailey Chelberg farm and watching leaves fall around the cemetery. In winter, gearing up to play outside on a snow day. We're always lucky enough to have a couple.
Submitted by: NICHOLECHERRY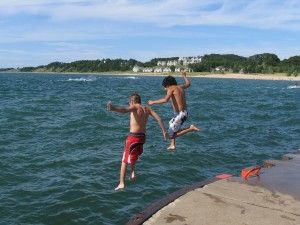 3. Porter County.
Often overlooked but never forgotten — that is, once you've explored! Northwest Indiana is the perfect destination for summer of all fun! Is it sunny? Spend the day at one of our treasured Lake Michigan beaches and follow that up by hitting a couple of the local wineries and eateries — make sure not to miss Running Vines and Pasta by Albano in downtown Chesterton! Got more energy and a driver!! Hit Blue Chip casino for some awesome night life of dancing, gambling and people watching. The memories you make will make you return again and again… And you'll never run out of places to go and things to experience! NWI is cool and we can't wait to see you!
Submitted by: KIMSUE1119
4. Amish Country.
The coolest thing to do is to visit Amish country. Everyone needs to get back to the beginning and get their batteries recharged. For several years my women's group have gone to Amish country for our weekend retreats. Getting back to the basics makes it easier to recharge with God and the wonderful things He has created. Unfortunately, our church has closed and now the retreats have stopped. I am so wanting to take a weekend away in Amish country to recharge my mind, body, and soul, back to the basics of the good things God has created for us and stop living for a weekend in the busy/rush world.
Submitted by: SWHITESIDE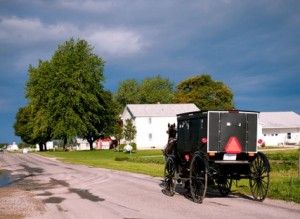 5. Unforgettable Notre Dame Trip.
My Northern Indiana experience was the first time my dad, my brother, and I went to see a game at Notre Dame back in 2012. We drove all night from Pennsylvania to see the season opener against Purdue. I'll never forget waking up in the car as we arrived in South Bend and seeing the sun rising over the Notre Dame campus. During our time tailgating and exploring the campus, I was able to experience first-hand the kind of hospitality and kindness from locals that Indiana is known for. A few years later, dad passed away. I know how much being able to finally fulfill this lifelong dream meant to him. I cannot wait to do the same thing with my own children one day and share with them an experience like no other.
Submitted by: MJBUCHHEIT89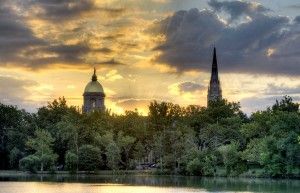 6. A Day in South Bend.
"What is there to do? I'd run the 'Bend if I were you." Running and biking in "Indiana's Cool North" is an awesome experience. Trust me I would know. I have 38 years' worth of miles on these old knees exploring this hidden gem area of the Midwest. From the sandy shores of Washington Park in Michigan City, to the challenging terrain of Imagination Glen Park in Portage, Indiana, south to Potato Creek Skate Park in North Liberty, to the beautiful downtown parks in the city with a heart (Elkhart), I've explored them all. What you will gain is a sense of (if you chose to slow down from automobile speed) is that everywhere you go there is not only much to do and explore but you are met with beauty, history, and an overwhelming sense that a long time ago many before us made plans to share it with those that would follow in the decades and centuries to come.  Let me give you just a sample. Saturday morning 1 mile gets me to the Linebacker Inn on the edge of ND campus in South Bend, Indiana. Since the 1960's this unassuming building has been the place to celebrate the big win or lament the tragic loss of our famed local college football team. Do I hear the fight song playing? Keep the feet moving and mile 2 gets me to the Golden Dome, the Grotto, and Sacred Heart Basilica on the ND campus. I'm not overly religious or at all interested in architecture but I have goose-bumps just from the visual impact of the natural beauty. The next mile takes me to the toll road entrance. Big whoopee right? Except right next to it is the beginning of an amazing trail called Bluestem, an 8-foot-wide paved 2-mile trail takes me north through Roseland's quiet neighborhoods, over Juday Creek, a natural corridor made and maintained for the likes of me. Left on Darden Rd, Mile 6 gets me to the mighty St. Joe River!! Ok, it's no Mississippi, but the swath of green it brings with it through my city, not to mention the run of the steel-head down from Lake Michigan, is picturesque. I won't be surprised to see the boat launch full as I turn left on riverside. Oh yeah, that old metal and wood foot bridge I just crossed? That was the first bridge to cross the St. Joe River. Originally it was the Jefferson St. bridge several miles south in downtown South Bend. Some one really smart new I was coming…eventually. The left on Riverside is inspiring as I know ahead of me lies 3 miles of river's edge running. What is that little swampy area to my right? Just a little picnic park named Pin Hook. How quaint. I wonder if the great explorer LaSalle thought it was "quaint" when he used it to portage all the boats from his exploration to go further west hundreds of years ago when South Bend was just a trading post on a river. Up on the left cliff across the river is the backside of St. Mary's College and Holy Cross College, I see they are still always careful to blend in with the natural beauty rather than replace it. Another left on Angela Bridge and I know it's been at least 9 miles. Decision time. Head for home or take the right onto Northshore? Great historical river front homes, the view across the river to Leeper Park's big old growth trees, OK right it is! I can see the Round-About with the "Welcome to South Bend" letters and the beautiful landscaping. Now here is a town that has some pride! Note to self: I do need to practice the whole "round-about-driving thing." I guess they are here to stay so trying to out wait them is no longer a good plan. Up Howard St. hill to the East Bank Trail, then downhill to the east race waterway. Looks like they are setting up for White Water rafting. How many urban city parks and recreation departments have whitewater rafting available? Under the bridge into Howard park. I see the veterans war memorial right in front of the playground and the ice rink. Too hot for that right now but I think the new one might be open year round? I should fact check that. This narrow section of the trail along the river is sort of tricky, but where else do you get to run next to stone walls built by the Public Works Administration 85 years ago? Mile 12. Ok that's it, I'm stopping. Farmers market is open. Local fresh fruit and pastries for me. I'll walk home, after all it is a beautiful day in South Bend, and the zoo is less than a mile…
Submitted by: MATTDG438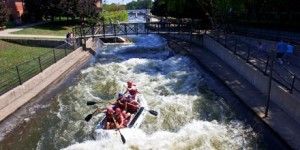 7. Urban Adventure Games.
Competing in the Urban Adventure Games!! The Amazing Race with the local feel. You never know what you are going to do or see until you arrive. My wife and I have had a great time the last few years running/biking this fun and exciting event. Your partner and yourself can ride from Four Winds Field in South Bend to Central Park in Mishawaka to The Compton Family Ice Arena at Notre Dame and many points in between. Scale down a fire house, batting practice, wrap your partner in toilet paper, do some BMX tricks, drop and do random exercises, ride a canoe, go down a water slide and so much more!! You can be super competitive or just out for a fun ride, anyone can do it! Plus, it'll get you and your friend or relative closer by the end of the race. TRY IT!!
Submitted by: RYNO23ND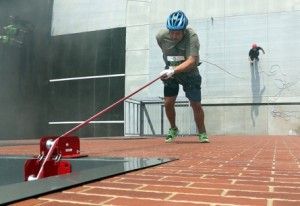 8. Lake Michigan.
The coolest thing to do in Northern Indiana is to visit the southern shores of Lake Michigan. Walk in the soft, singing sand on the edge of her water. Search for crinoids, beach glass and pretty stones on her shore. Swim out to a sandbar, and play on a lovely, soft shelf of sand in her waters. Climb one of her well known, living sand dunes. Take a swim in our lake's calm, smooth, blue or green water. Body surf in her wild and wonderful waves! Lake Michigan is a true beauty in Northern Indiana.
Submitted by: KGARNICA3211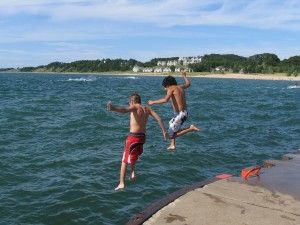 9. Weekend Trip.
The "Coolest" thing about NWI (Northwest Indiana) is all the things people can do! You could start your day waking up at Blue Chip, enjoy an enormous breakfast bar. Head out for a run along our National Lakeshore. Drive to Nappanee browse the creative handmade goods. Still have time to get dinner in South Bend and view Notre Dame Grounds. For the night owls, return to Blue Chip and enjoy great entertainment at The Rocks.
Submitted by: GETCLEAN66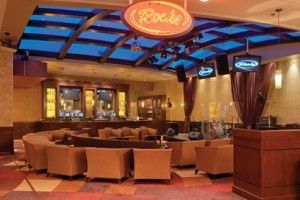 10. LaPorte County.
LaPorte County offers many great lakes to fish, swim at the beach, or watch boat races. Some of the best orchards and farm fresh produce. Farmers market. Parks with concerts for family to enjoy. Casinos for adult fun. Great antique stores to shop in to find wonderful deals. Excellent restaurants. Great festivals and events. Excellent museum. Michigan City Zoo. Beautiful Lake Michigan beach and light house. So many great places to see and visit and is family friendly the 4th of July parade is a great example. Cruise night for the car lovers is a fun night out of the town. If you like to shop check out the light house mall for all your outlet store needs. The LaPorte County fair with concerts and carnival rides and plenty of animals of all kinds. LaPorte County is a great place to live and visit. Brewery's and outdoor places to eat and have a drink in the summer sun. Flea markets, theatres, museums, fresh cheese and meat markets in the Amish country. Sand dunes along Lake Michigan. Bike trails hiking trails.
Submitted by: MICHAELMANDY85