The Studebaker National Museum
Posted on January 5, 2021 by Indiana's Cool North
By Kath Usitalo, contributing writer to Midwest Living
Updated in 2021.
Engaging exhibits tell the story of the South Bend family and its vehicle-manufacturing company.
With a husband and son who are dedicated car guys, our house is filled with "automobilia"—books, cars, collectibles—not to mention the 1953 Packard in the garage. My interest in wheels is limited to whether they're round or flat. Still, I found plenty to like about the South Bend museum dedicated to the history of the five Studebaker brothers and their contributions to the transportation industry.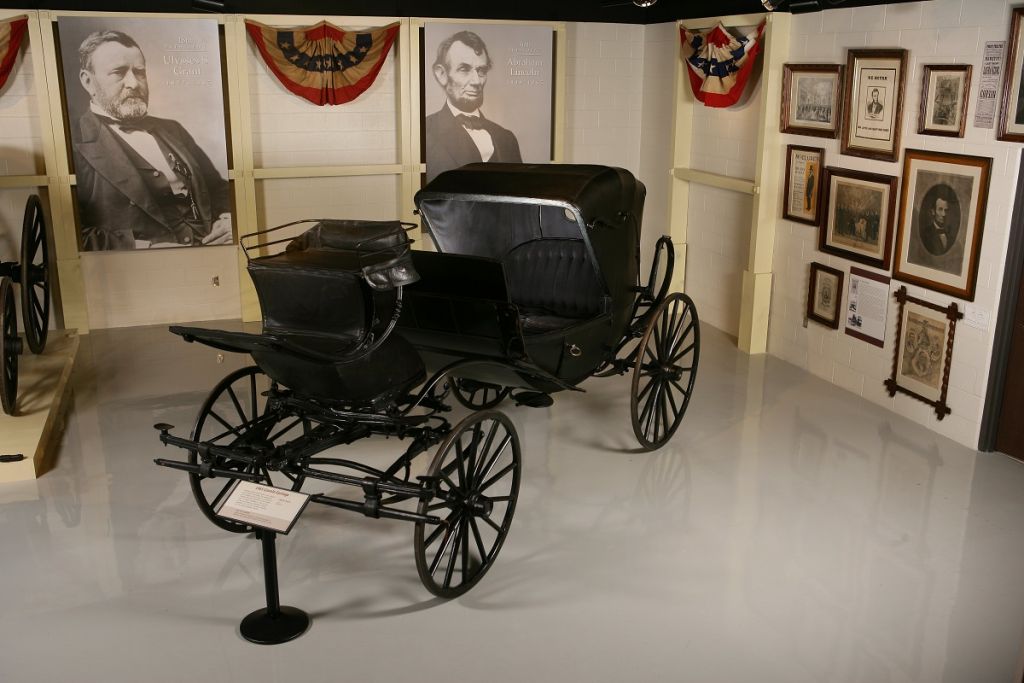 Exhibits and vehicles relate how the family business evolved from a blacksmith shop in 1852 to the largest wagon and buggy manufacturer in the world. Impressive Studebaker-built carriages for presidents Ulysses S. Grant and Benjamin Harrison are part of the museum's National Treasures collection, which includes the carriage that transported Abraham Lincoln to the Ford's Theatre on April 14, 1865. The Studebakers purchased that historic vehicle in 1889.
Through engaging exhibits, I learn that Thomas Edison bought the second electric car built by Studebaker in 1902, and in 1904, the company introduced its first gasoline-powered model. After decades of ups (the daring "bullet nose" style in 1950, the Lark in 1959 and Avanti in 1962) and downs (organizational and economic problems) the last Studebaker rolled off the line in 1966.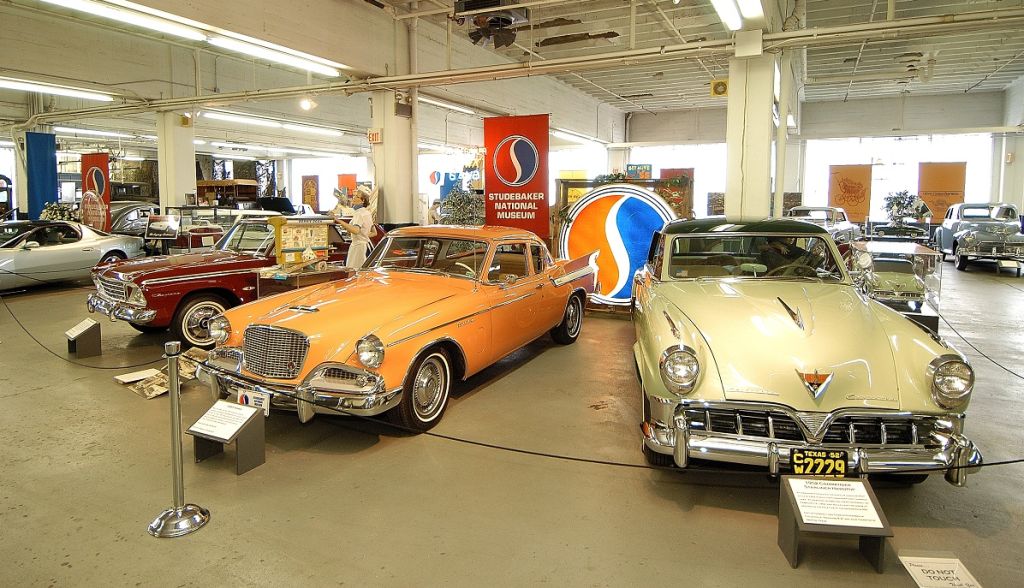 In a museum filled with cool pastel wheels and hot sports cars, the vehicle that tickled my fancy was the 1951 Commander driven by a puppet in 1979's The Muppet Movie.