Mystery Solved: What is Horehound?
Posted on November 8, 2012 by Indiana's Cool North

Plyley's Handmade Candies in LaGrange
I'm a girl with a sweet tooth, and there aren't many treats I haven't tried. (I've even eaten roasted insects covered in chocolate.) So when I heard about horehound, I was intrigued; I had never tasted this old-fashioned treat. I had to find an appropriately old-fashioned candy store to get some.
Plyley's Handmade Candies has been making candy in Lagrange since 1917. They're one of the last remaining candy factories to make hard candies, along with yummy chocolate treats like Sandysues, their take on the gooey turtle. I called ahead and Sandy Klausing (one of just seven employees) told me that they don't do tours, but if you come in the mornings you're more likely to catch them in the process—sort of like elves.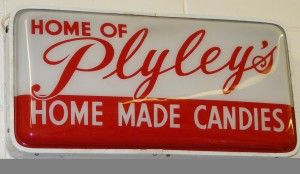 The trip to Plyley's takes you to the heart of Amish Country—as evidenced by the town's Parkview LaGrange Hospital entrance sign marked for ambulances and buggies. I find Plyley's just blocks away. From the entrance, you walk 21 paces through the kitchen to get to the store! Though I had missed the candy making for the day, Sandy tells me that they can make up to 1,800 pounds of candy a day, mostly for the wholesale and online market.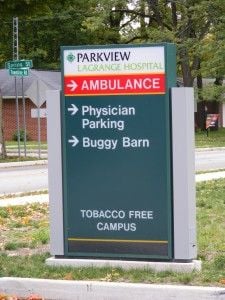 I'm like a kid in a candy factory. The store offers 34 flavors of old-fashioned hard candies—the kind wrapped in clear cellophane where you pull each end to open it. They have cinnamon (including one so hot you'll need a drink of water!), butterscotch, sassafras, sweet clove, peppermint … and horehound. "We make them one batch at a time, just like Milo and Rilla Plyley did in the 1900s," Sandy says. These days, Jack T. Plyley, great-grandson of the founders, runs the shop. At Christmastime, they fire up an old propane-powered machine to make a special Christmas confection.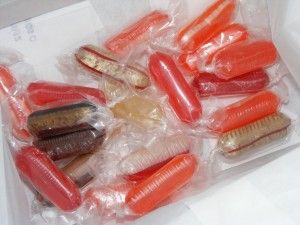 I stock up on assorted flavors for just $4.89 per pound, plus some Sandysues for just $7.49 (eight in the package). That horehound? It tastes sort of like root beer. In my research I learn that horehound is an herb that can be used as an appetite stimulant. I've never tasted a candy that didn't make me hungry for more, so I can't really comment on that. But it's tasty, like all the Plyley's candies I sampled that day.
Kim Ranegar is a freelance writer with a sweet tooth.