Outdoor Dining in Indiana's Cool North
Posted on April 1, 2022 by Dina Miller
Summer is a great time to take advantage of outdoor dining.  Many restaurants have increased their outdoor seating and Indiana's Cool North has some great outdoor options.
Goshen Brewing Company
Goshen
GBCo, as it is known, is a family friendly brew pub located next to the Elkhart River and woodlands.  Sip your beer on the outdoor patio, or order from their Farm-to-Table menu.
Venturi
Goshen
View this post on Instagram
Venturi is the only certified Neapolitan restaurant in Indiana, and was recently voted the 15th "Most Life-Changing Pizza" in the U.S. by Esquire Magazine blog readers. Venturi was also ranked by Yelp as one of the top 50 restaurants in Indiana and is a recipient of Trip Advisor's® Certificate of Excellence.  Enjoy their delicious pizza at one of their outdoor tables.
The Vine
Elkhart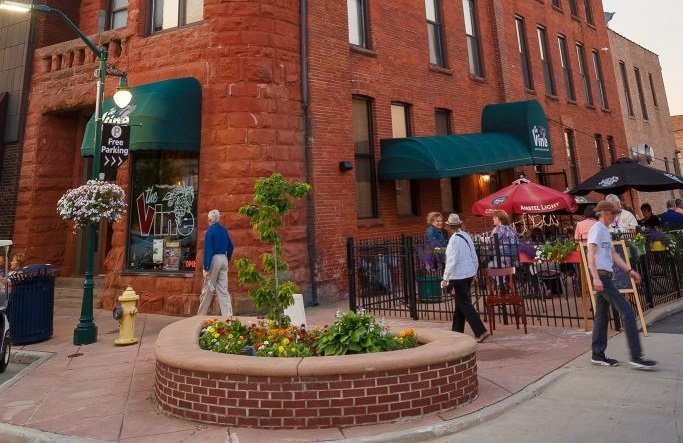 The Vine in downtown Elkhart serves steaks, seafood, pizza, pasta, salads and more in a casual friendly atmosphere.
Radius
Valparaiso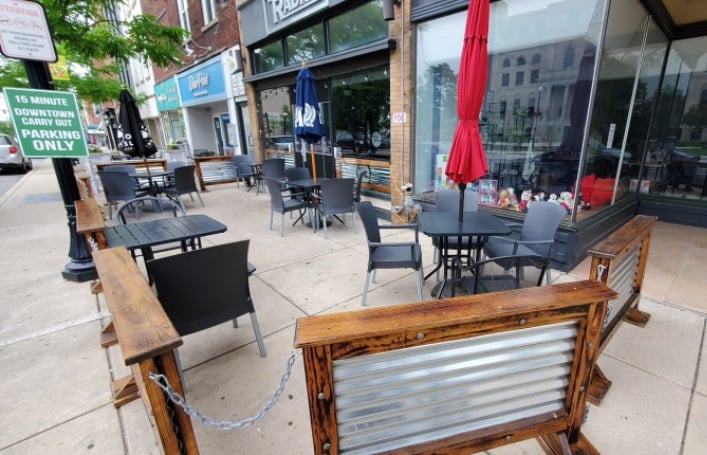 Radius offers more than just a great menu; it's an al fresco dining experience in front of the magnificent Court House.
The Port Drive-In
Chesterton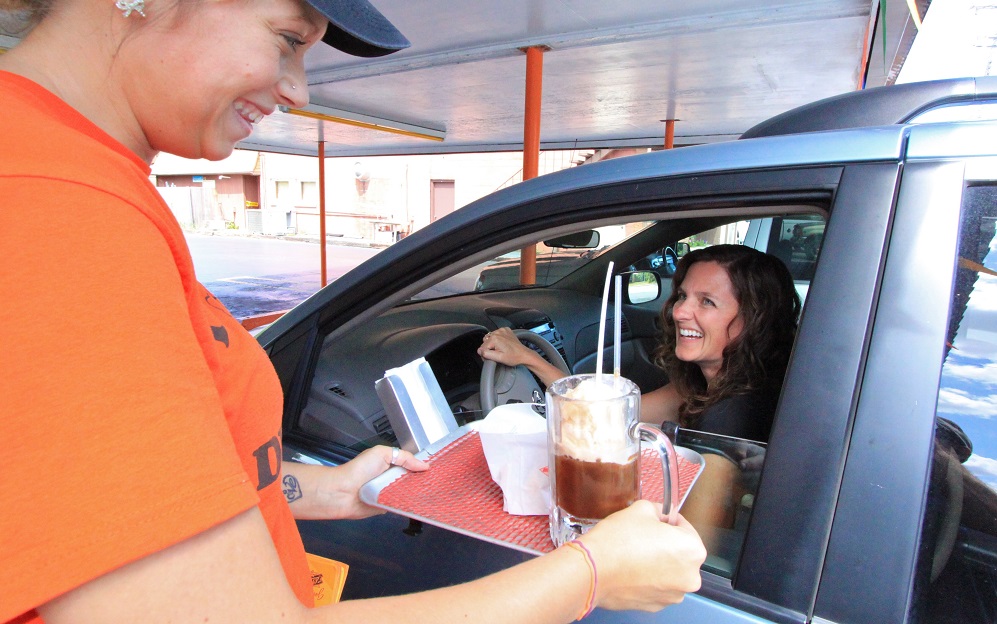 This Chesterton icon, The Port is a blast from the past, where chili dogs are still made from the original 1950's recipe.
Lucrezia Cafe
Chesterton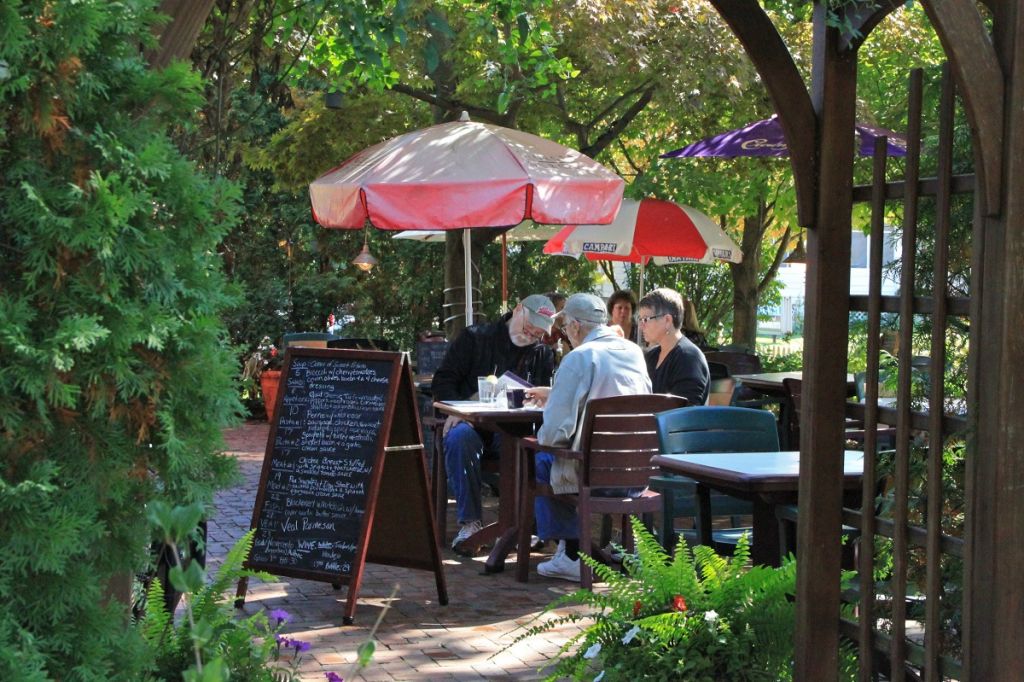 Lucrezia Cafe features North Italy cuisine at value prices.  They also have a second location, Lucrezia Trattoria, near the beautiful shores of Lake Maxinkuckee in Culver, Indiana.
Leeds Public House
Michigan City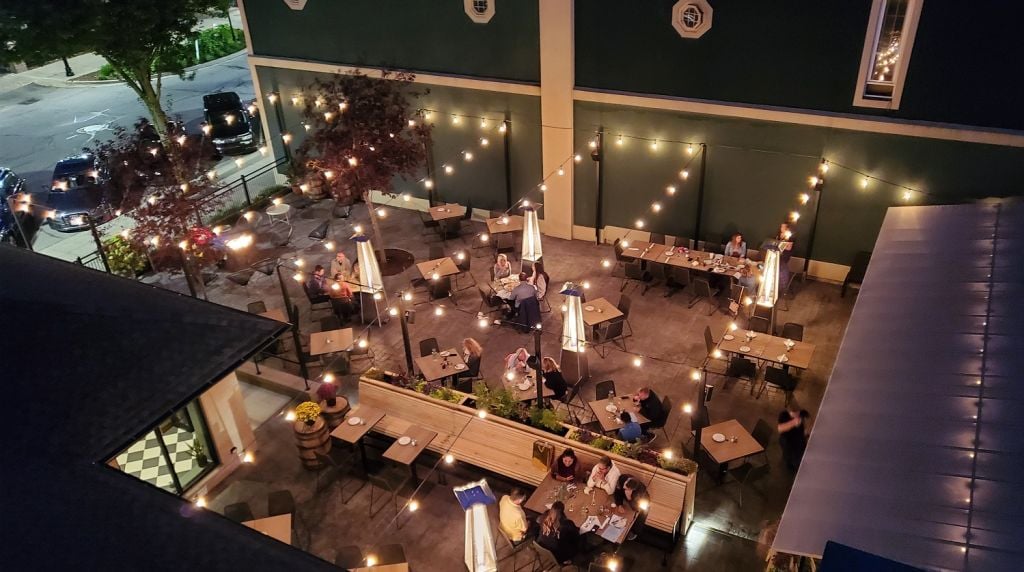 Leeds Public House offers modern and eclectic  family dining on their patio and in a building that was the frontier's first area hospital–the Leeds Building.
Fish Camp
Michigan City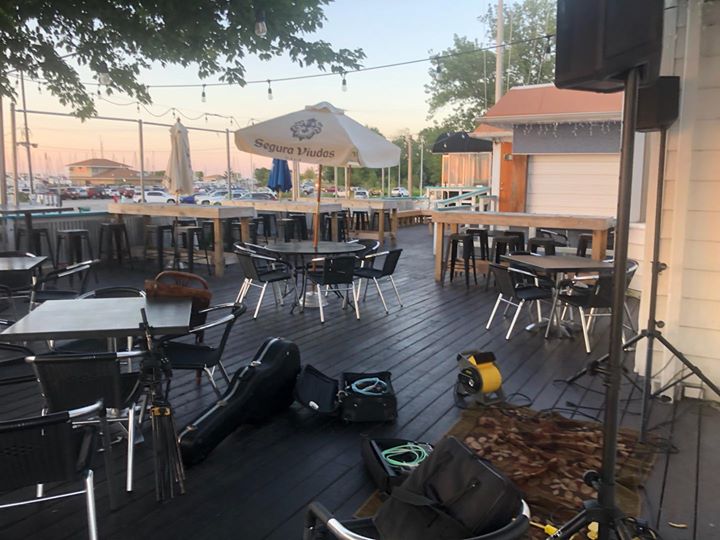 Fish Camp is located in the old Michigan City Yacht Club, and is the city's oldest waterfront dining.
The Boathouse Grill
Michigan City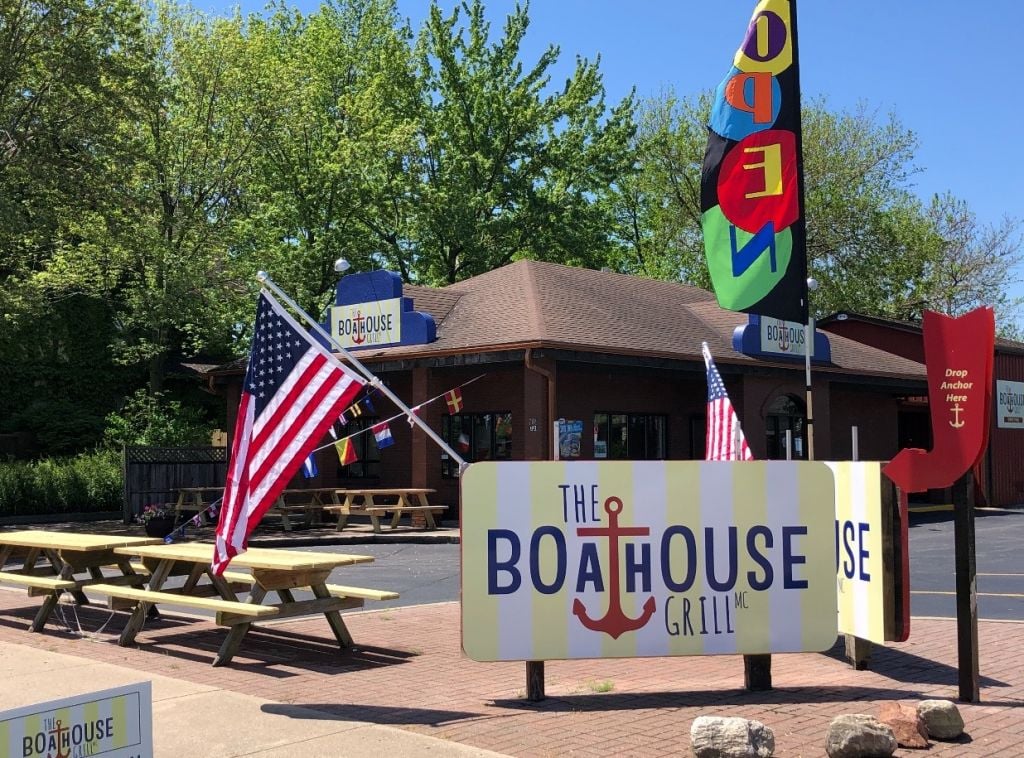 The Boathouse Grill specialties are hand-hammered pork tenderloin sandwich, Italian beef sandwich – bread baked fresh on-site – and eight-ounce all-beef hamburgers.
The Pier and Backporch
Syracuse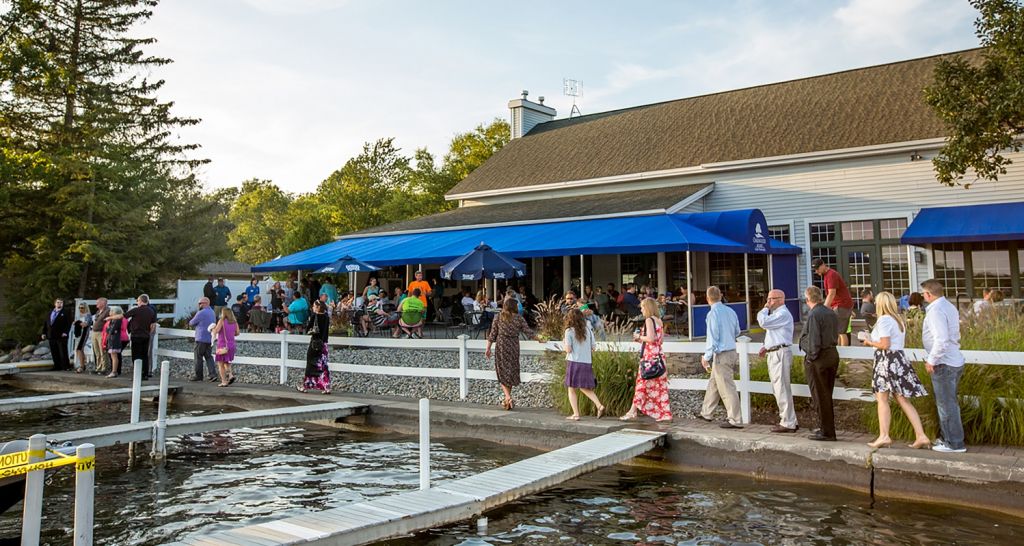 The restaurant at Oakwood Resort offers the perfect place to relax and experience stunning sunsets on beautiful Lake Wawasee, while enjoying a delicious menu of dishes created by a professional kitchen team
Look for other favorite eating establishments in Indiana's Cool North's Top 15 Unique Eats.