Pet-friendly Travel in Northern Indiana
Posted on August 1, 2013 by Indiana's Cool North
When Victor Young retired, he didn't think he'd spend his days doting over a dog. But then his daughter called and said she had to give up her dog because of her son's allergies. Young offered to drive Cody the dog to the Humane Society, but didn't even get out of the driveway before he knew he was in trouble.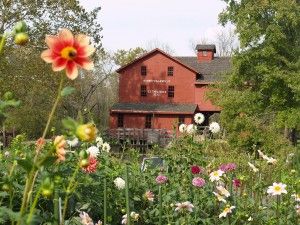 "My wife and I said we were done with pets but this little guy tugged at my heartstrings," says Young of his three-year-old beagle. "He just seemed like the perfect little guy to add to the family."
Since bringing him home that day in 2011, Young says Cody comes along for the ride nearly everywhere he and his wife go – the store, the post office, the bank – so it's only logical that they would bring him on vacation.
"We don't like to fly and driving anywhere with him more than two or three hours is out of the question, so we do a lot of Midwest road trips with our dog," Young says. "He's a beagle. They're not exactly calm, so you have to travel quickly from Point A to Point B."
For now, the small towns of Northern Indiana have become the Youngs' preferred "Point B," offering a non-suburban, non-city experience to the Arlington Heights residents.
"I worked for UPS for 30 years so I'm done rushing places," says Young. "I like to take my time, soak it all in, so Indiana has become a great vacation spot for us, especially Amish Country."
Young says he and his wife don't have to seek out places that are dog friendly, since it's usually obvious where dogs are and aren't welcome, but it is nice to know when the pet welcome mat has been rolled out.
"You just feel more comfortable not having to ask," he says.
Here's a look at some pet-friendly things to do in Northern Indiana: