12 Places for Live Music & Theatre
Posted on March 21, 2023 by Dina Miller
Indiana's Cool North draws thousands of visitors each year to visit the dunes, experience Amish culture, or relax lakeside; but they also have a surprising secret – professional theater performances and concerts that are top-notch.   Regional theaters and music festivals add to the diverse options in the region.   These performance venues are an easy drive from just about any place in the region.  Here's where to find the live music and theatre scene.
Favorite Sweet Treats in Porter County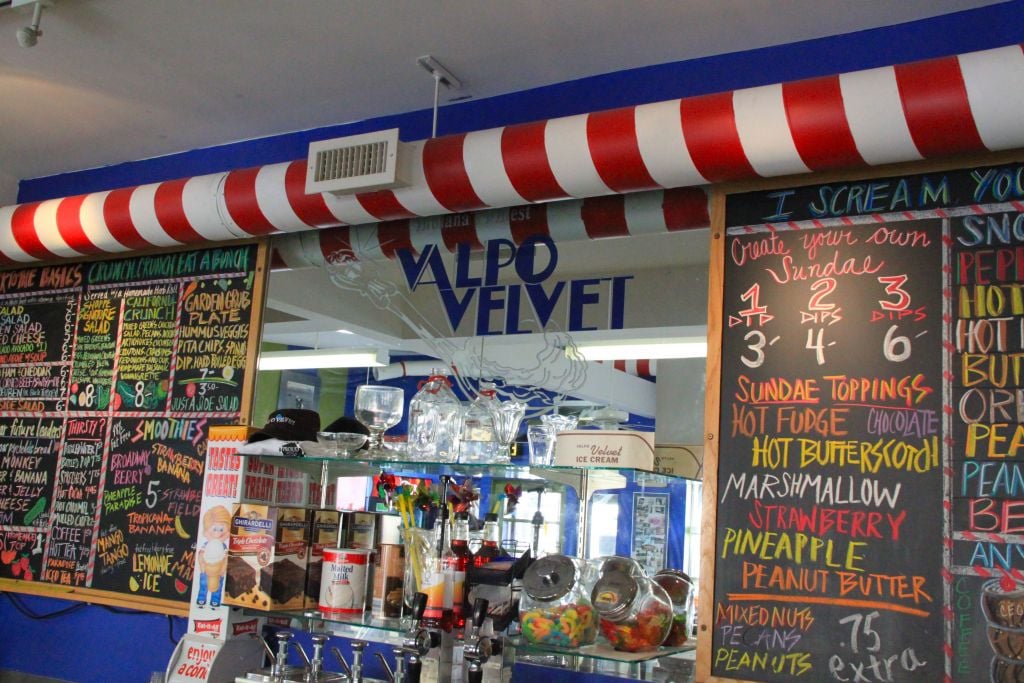 Sweet treats abound in the Indiana Dunes area.  Porter County does not lack places to celebrate with your favorite dessert.
Ice cream, bakery confections, or a special treat at the end of your meal, it's all available.  French pastries, decadent cupcakes in over 100 flavors, or artisan chocolates.  A bakery that makes 4,000 donuts a night must be making something good!
For information on nearby lodging. and Dunes Deals.    Request a destination guide of the Indiana Dunes
33 Minutes to South Shore
43 Minutes to Michigan City
82 Minutes to Elkhart County