Best Scenic Hiking Trails in Indiana's Cool North
Posted on October 5, 2023 by Dina Miller
In Indiana's Cool North you can find hiking trails to suit your physical fitness level and scenery preference.  Do you prefer hiking by a lake or river, or exploring on a trail with diverse ecosystems? You can find both leisurely strolls through nature, and a more physically demanding hike, like the 3 Dune Challenge.  We have a list of trails you can explore; find one that fits your style!
3 Dune Challenge - a Scenic Trail with a Birds Eye View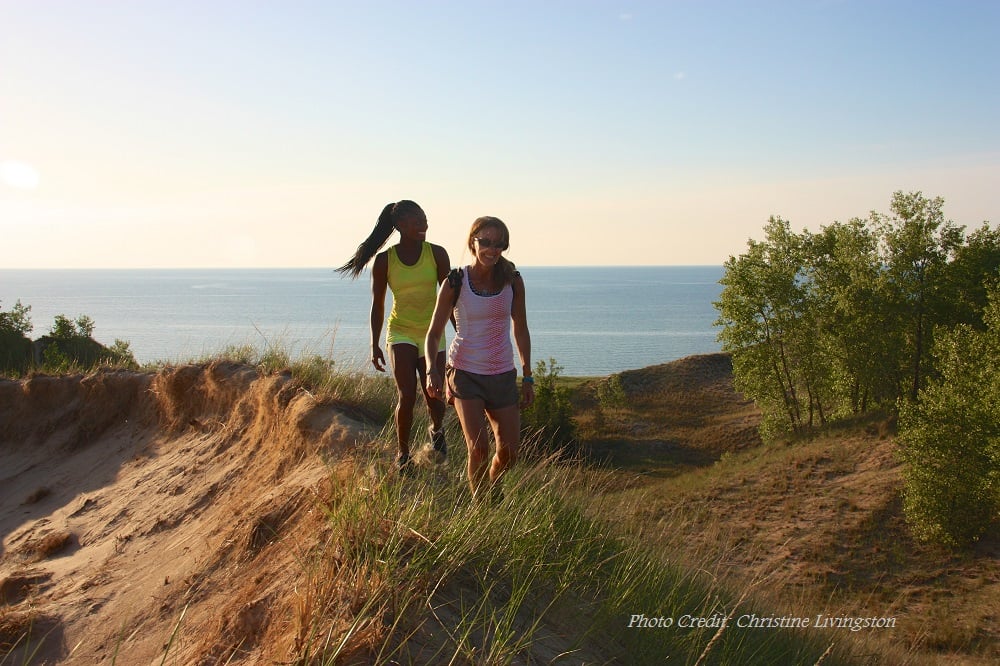 Climb the three tallest dunes in the Indiana Dunes State Park, and your reward will be a breathtaking view!
This 1.5-mile trail is the toughest in the park, with 552 vertical feet.  At this height you get a birds eye view, feeling like you are on top of the world.
Take the challenge at your speed.  Choose whether to go all out to complete the challenge in the fastest time you can, or take your time to absorb the extraordinary views available.
For information on nearby lodging. and Dunes Deals.    Request a destination guide of the Indiana Dunes
24 Minutes to Michigan City
36 Minutes to South Shore
81 Minutes to Elkhart County