Top 10 Health & Wellness Tips to begin the New Year
Posted on January 10, 2023 by Dina Miller
We are beginning a new year, and health and wellness are at the top of our lists as we think about changes we want to initiate this year.  Our Top 10 list includes fitness and exercise, spas, floats, salt therapy and other skin and facial treatments.  There's even a place for yummy nutritious dining.
Bistro on the Greens - New Orleans Style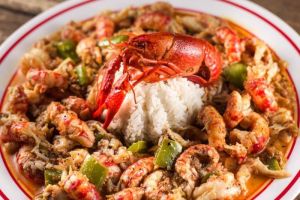 As you overlook the greens of Legacy Hills Golf Course, paintings of jazz legends, and weekends filled with live jazz and blues music create an atmosphere that transports you far south to Louisiana.   An award-winning chef has created a menu with a sophisticated spin on comfort food and Cajun food.  Along with favorite Cajun food, Bistro on the Greens also features craft beers, wine flights, Bloody Mary's, martinis, mimosas and traditional New Orleans cocktails.  And their celebration of Mardi Gras in New Orleans style is something you won't want to miss!