Top 10 Health & Wellness Tips to begin the New Year
Posted on January 10, 2023 by Dina Miller
We are beginning a new year, and health and wellness are at the top of our lists as we think about changes we want to initiate this year.  Our Top 10 list includes fitness and exercise, spas, floats, salt therapy and other skin and facial treatments.  There's even a place for yummy nutritious dining.
Shoreline Brewery and Restaurant - A Longstanding Brewpub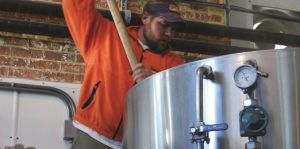 These brew artisans are always conjuring up something classy right here in Northern Indiana and all beers made on the premises. You can't resist a sample of their new barrel-aged series – beers aged in bourbon and rye barrels for a year with intriguing names like Lost Sailor, Curse the Goat and Discombobulation Celebration Ale. But what's a fine brew without delicious food to go along? You'll find everything from beer-battered fish to toney entrees such as chicken breast stuffed with spinach, artichokes and feta cheese finished with a mushroom-brandy sauce.