Top 10 Health & Wellness Tips to begin the New Year
Posted on January 10, 2023 by Dina Miller
We are beginning a new year, and health and wellness are at the top of our lists as we think about changes we want to initiate this year.  Our Top 10 list includes fitness and exercise, spas, floats, salt therapy and other skin and facial treatments.  There's even a place for yummy nutritious dining.
Madison Rose B&B - a Peaceful Place with Old World Charm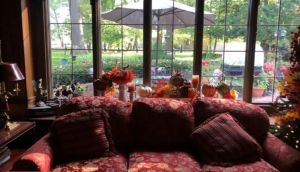 Madison Rose B&B accommodates you peacefully in a private space in the hosts home, with a private entrance.  The home is 1945 world charm filled with antiques, located in a family-friendly neighborhood near Innsbrook Country Club.  Many attractions, casinos, and restaurants are close by.  You can also enjoy great food from their renowned onsite chef.