Top 10 Health & Wellness Tips to begin the New Year
Posted on January 10, 2023 by Dina Miller
We are beginning a new year, and health and wellness are at the top of our lists as we think about changes we want to initiate this year.  Our Top 10 list includes fitness and exercise, spas, floats, salt therapy and other skin and facial treatments.  There's even a place for yummy nutritious dining.
Miller Beach Vacation Rentals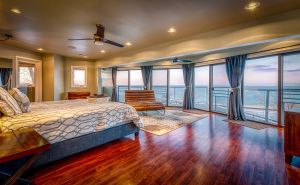 Stay in luxury in the Miller Beach Vacation Rentals in the Miller community bordering the Indiana Dunes National Park.  Choose between nine beachfront villas (some with nine bedrooms) and cozy cottages that are all  dog-friendly.  Amenities include waterfront and skyline views, hot tubs, Nespresso and more.  After spending the day at the beach, you can enjoy all the shops and eateries that Miller has to offer.