Top 10 Health & Wellness Tips to begin the New Year
Posted on January 10, 2023 by Dina Miller
We are beginning a new year, and health and wellness are at the top of our lists as we think about changes we want to initiate this year.  Our Top 10 list includes fitness and exercise, spas, floats, salt therapy and other skin and facial treatments.  There's even a place for yummy nutritious dining.
Octave Grill - A Unique Dining Experience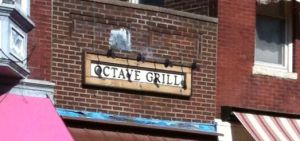 Located in the heart of downtown, Octave Grill offers creative burgers and homemade desserts in a kitschy setting. The grass-fed beef burgers come on soft brioche buns. Toppings are from local producers, such as Havarti cheese from Fair Oaks Farms, and Saturday morning purveyors at Chesterton's European Market. Area artists' works adorn brick walls.