Top 10 Health & Wellness Tips to begin the New Year
Posted on January 10, 2023 by Dina Miller
We are beginning a new year, and health and wellness are at the top of our lists as we think about changes we want to initiate this year.  Our Top 10 list includes fitness and exercise, spas, floats, salt therapy and other skin and facial treatments.  There's even a place for yummy nutritious dining.
Porter County Fair - The Best 10 Days of Summer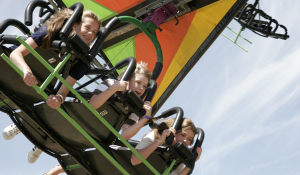 The Porter County Fair is an event that locals mark on their calendars well in advance.  The delicious fair food, the 4-H exhibits and shows, the grandstand entertainment, and a top notch midway all make this event the best 10 days of summer.  Visit one of the top fairs in Indiana.