Top 10 Health & Wellness Tips to begin the New Year
Posted on January 10, 2023 by Dina Miller
We are beginning a new year, and health and wellness are at the top of our lists as we think about changes we want to initiate this year.  Our Top 10 list includes fitness and exercise, spas, floats, salt therapy and other skin and facial treatments.  There's even a place for yummy nutritious dining.
Songbird Prairie Bed and Breakfast - Be Serenaded by Feathered Friends!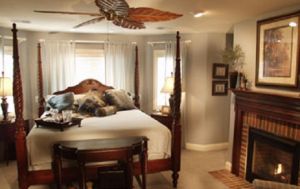 The bluebirds and their other feathered friends just outside entertain and serenade you with song as you enjoy a three-course breakfast that features freshly baked breads, fruits, a special entrée and even a decadent dessert at this romantic retreat. Even the luxurious rooms with warming fireplaces and spa tubs boast songbird themes. You'll want to roam the six acres of deep-shaded paths that wind through sheaves of prairie grass and wild rose before you indulge in a traditional afternoon tea, relaxing massage in the day spa, or find that unique gift from their boutique.