Top 10 Health & Wellness Tips to begin the New Year
Posted on January 10, 2023 by Dina Miller
We are beginning a new year, and health and wellness are at the top of our lists as we think about changes we want to initiate this year.  Our Top 10 list includes fitness and exercise, spas, floats, salt therapy and other skin and facial treatments.  There's even a place for yummy nutritious dining.
The Indiana Dunes – Immerse Yourself in Nature's Paradise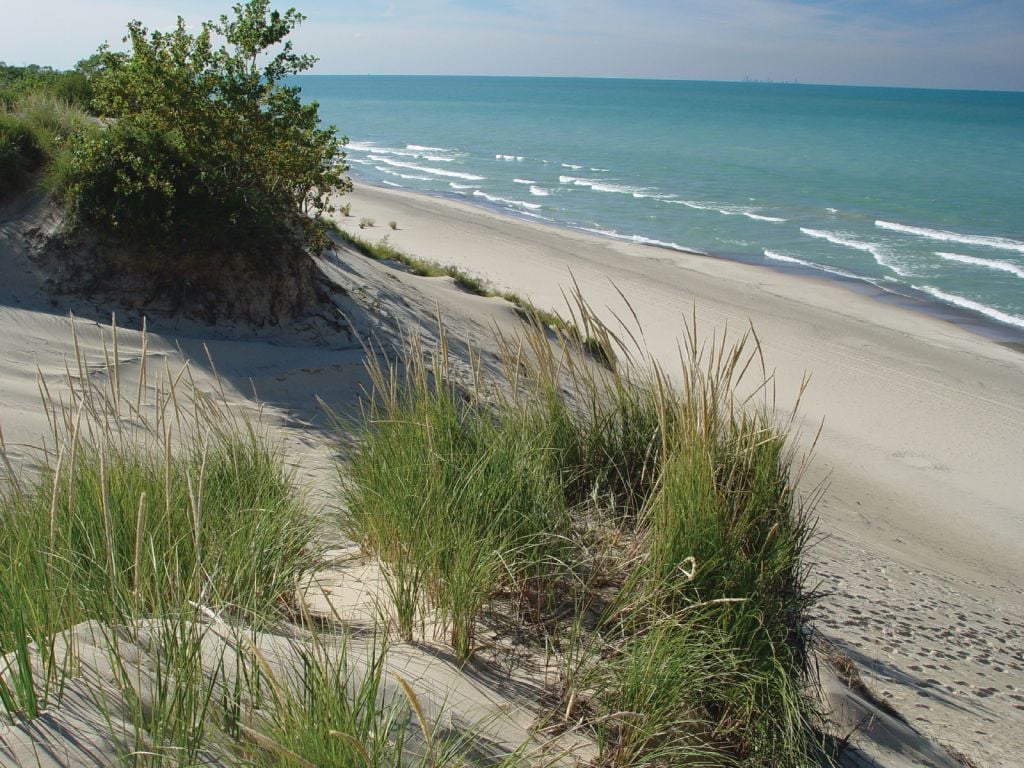 Indiana's Cool North claims one of the nation's most unique treasures – The Indiana Dunes National Park. Visitors fall in love with an amazing landscape of towering sand dunes that rise from miles of pristine beaches along the clear, inviting waters of Lake Michigan. Within this 15,000-acre enclave, you'll also discover peaceful woodlands, meandering rivers, sunny prairies and mysterious wetlands.
Enjoy endless days of sunning and strolling along 15 miles of sandy beaches and diving into cool waters. Or hike among the dunes themselves, where waving beach grass and shifting sands sculpt a sweeping spectacle.  Some hikers tackle the renowned 3 Dune Challenge, climbing some of the tallest sandy peaks. There are 50 miles of hiking trails to choose from in the dunes and farther inland, where walkways cross watery bogs, and pathways lead through deep forests, havens for wildlife. Devout birdwatchers have come to know the area for the more than 350 bird species that live here or migrate through.
You can get information and advice on specific hiking trails, camping, fishing, birding and other outdoor adventures at Indiana Dunes State Park. Rangers lead guided nature hikes and other activities, including a two-hour tour of the Indiana Dunes National Park in one of the park's heated shuttle buses.