Top 10 Health & Wellness Tips to begin the New Year
Posted on January 10, 2023 by Dina Miller
We are beginning a new year, and health and wellness are at the top of our lists as we think about changes we want to initiate this year.  Our Top 10 list includes fitness and exercise, spas, floats, salt therapy and other skin and facial treatments.  There's even a place for yummy nutritious dining.
Amish Inn – Embrace the Pace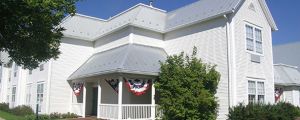 Get a taste for the Amish life when you stay at the quaint Amish Inn. Choose from 64 guest rooms that boast modern-day amenities coupled with old world charm. A complimentary breakfast is served each morning in the Geranium Room, and afterwards you can enjoy games in the lobby, or get lost between the pages of a book from the inn's library.
Visit Coppes Commons, the historic cabinet factory which now houses specialty shops, or drive the Heritage Trail.  Neighbors Mercantile is the newest place to shop in Nappanee where you can find unique and nostalgic finds.