Top 10 Health & Wellness Tips to begin the New Year
Posted on January 10, 2023 by Dina Miller
We are beginning a new year, and health and wellness are at the top of our lists as we think about changes we want to initiate this year.  Our Top 10 list includes fitness and exercise, spas, floats, salt therapy and other skin and facial treatments.  There's even a place for yummy nutritious dining.
The Morris Inn — Comfortable Elegance in the Heart of Notre Dame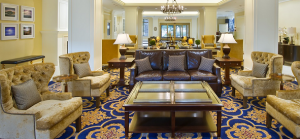 If the University of Notre Dame is your destination, then this full-service hotel located in the heart of its storied campus is the perfect escape. Commonly referred to as "the living room of the University", the Morris Inn is a AAA 4 Diamond Hotel—if it's luxury you seek, you've come to the right place.
Offering 150 guest rooms, including 18 spacious suites, the comfortable yet elegant décor of the rooms are enhanced by the finest amenities available. Walking distance to the Warren Golf Course and the DeBartolo Performing Arts Center, you'll have everything you need and more for the perfect Northern Indiana vacation.