Top 10 Holiday Events in Indiana's Cool North
Posted on November 15, 2022 by Dina Miller
Tis the season, and Indiana's Cool North can deliver the festive events for celebrating the season!  There are magnificent light displays, and you can choose a drive-through or a stroll on foot.  Hometown celebrations that include Santa parades, special shopping events,  a Christkindlmarkt, and even a Christmas musical are on tap.  See the Top 10 events we suggest for your holiday season!
Fair Oaks Farms - A Mooving Day of Fun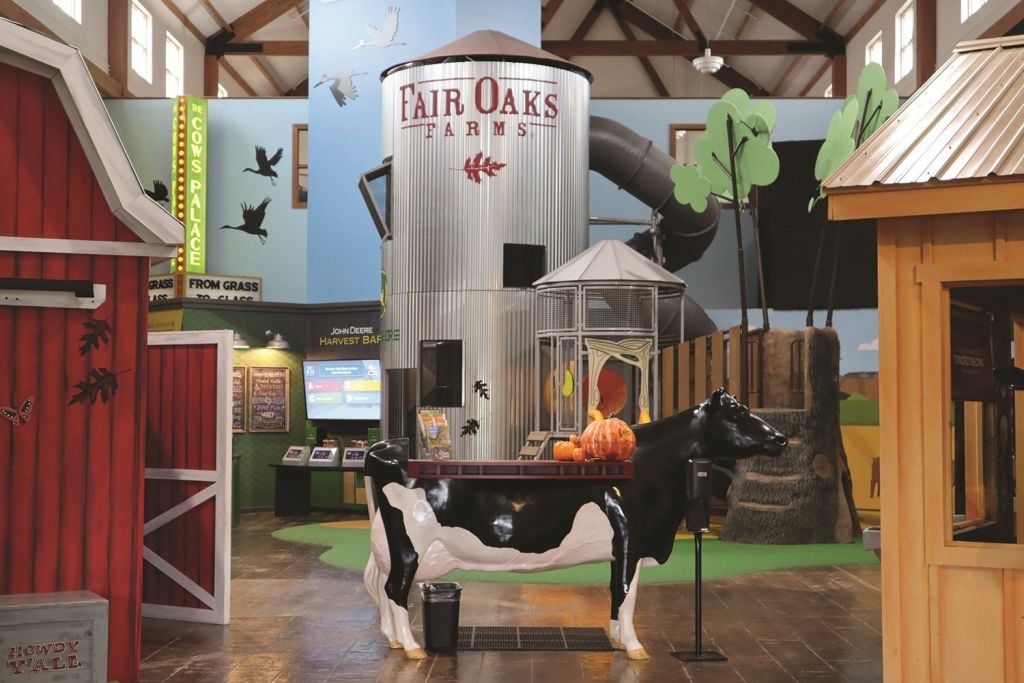 Fair Oaks Farms is a unique attraction that is also a working dairy farm, one of the largest in the nation.  Their Dairy Adventure, Pig Adventure and Crop Adventure all encourage learning about food production and exploring in a fun atmosphere.  The birthing barn allows you to witness the miracle of birth where 80-100 calves are born each day.  A tour bus takes you to the cows in the barn and then on to where they are milked as they ride around a carousel.  An on-site restaurant, café and the seasonal Mooville are also located on the Fair Oaks Farms campus.