Top 10 Holiday Lights in Indiana's Cool North
Posted on December 12, 2022 by Dina Miller
You don't need to travel far in northern Indiana to find a really cool holiday light display!  Do you prefer staying in your car for a drive-thru?  Or would you rather get out and walk through a wonderland of lights? And Downtown lights offer both options -- drive around to view the lights or get out and take a leisurely stroll! See our Top 10 list to find your favorite lights.
Bass Pro Shop - Everything imaginable for outdoor sports, adventure, and fun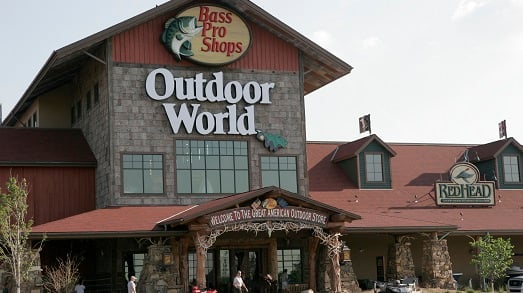 Bass Pro Shop is more than a retail store; it is a destination experience. Located right off Interstate 94, it's the ultimate outdoorsman's dream! They sell everything imaginable for outdoor sports, adventure, and fun.  They also have a massive indoor waterfall showcasing different animals and dioramas of local scenery and extensive wildlife mounts. It's like a natural history museum.  Make sure you check to see if their in-house restaurant called Islamorada is open; they have delicious fish dishes to suit everyone's needs. Bass Pro Shop is a must see before heading out on any outdoor adventure.