Top 10 Holiday Lights in Indiana's Cool North
Posted on December 12, 2022 by Dina Miller
You don't need to travel far in northern Indiana to find a really cool holiday light display!  Do you prefer staying in your car for a drive-thru?  Or would you rather get out and walk through a wonderland of lights? And Downtown lights offer both options -- drive around to view the lights or get out and take a leisurely stroll! See our Top 10 list to find your favorite lights.
Bistro on the Greens - New Orleans Style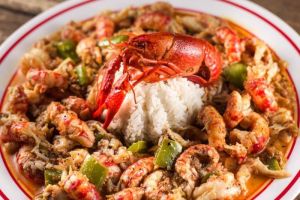 As you overlook the greens of Legacy Hills Golf Course, paintings of jazz legends, and weekends filled with live jazz and blues music create an atmosphere that transports you far south to Louisiana.   An award-winning chef has created a menu with a sophisticated spin on comfort food and Cajun food.  Along with favorite Cajun food, Bistro on the Greens also features craft beers, wine flights, Bloody Mary's, martinis, mimosas and traditional New Orleans cocktails.  And their celebration of Mardi Gras in New Orleans style is something you won't want to miss!