Top 10 Holiday Lights in Indiana's Cool North
Posted on December 12, 2022 by Dina Miller
You don't need to travel far in northern Indiana to find a really cool holiday light display!  Do you prefer staying in your car for a drive-thru?  Or would you rather get out and walk through a wonderland of lights? And Downtown lights offer both options -- drive around to view the lights or get out and take a leisurely stroll! See our Top 10 list to find your favorite lights.
Evexia Salt Cave for Dry Salt Therapy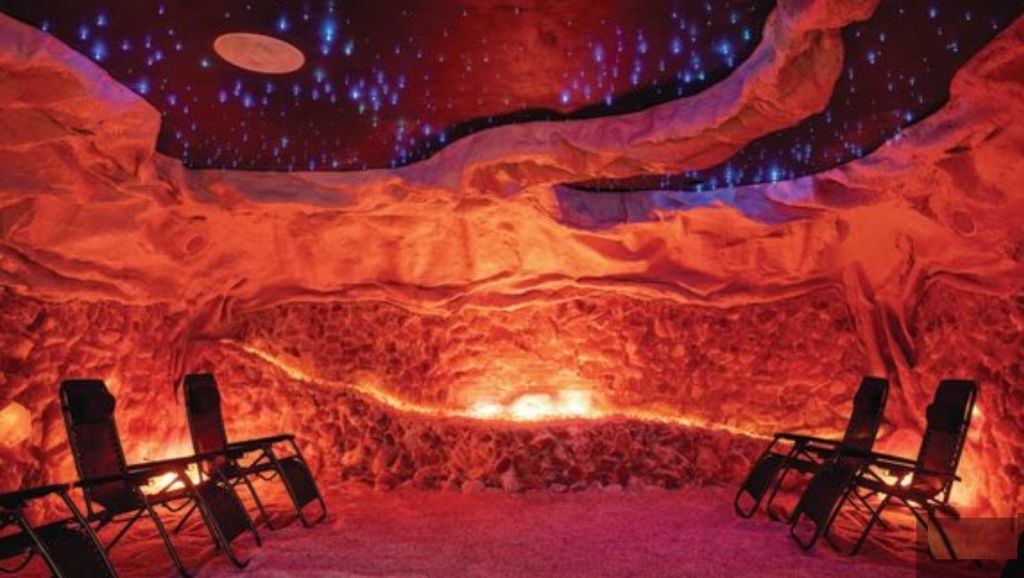 Relax in a zero gravity chair in a "cave" surrounded by 20,000 pounds of Pink Himalayan Salt, while listening to meditating music for the 45-minute Dry Salt Therapy session.
Dry salt therapy is claimed to  be very beneficial for overall wellness, and can kick of your 2023 wellness routine.
For information on nearby lodging. and Dunes Deals.    Request a destination guide of the Indiana Dunes
23 Minutes to Michigan City
29 Minutes to South Shore
61 Minutes to Elkhart County