Top 10 Holiday Lights in Indiana's Cool North
Posted on December 12, 2022 by Dina Miller
You don't need to travel far in northern Indiana to find a really cool holiday light display!  Do you prefer staying in your car for a drive-thru?  Or would you rather get out and walk through a wonderland of lights? And Downtown lights offer both options -- drive around to view the lights or get out and take a leisurely stroll! See our Top 10 list to find your favorite lights.
Ironworks Ice Rink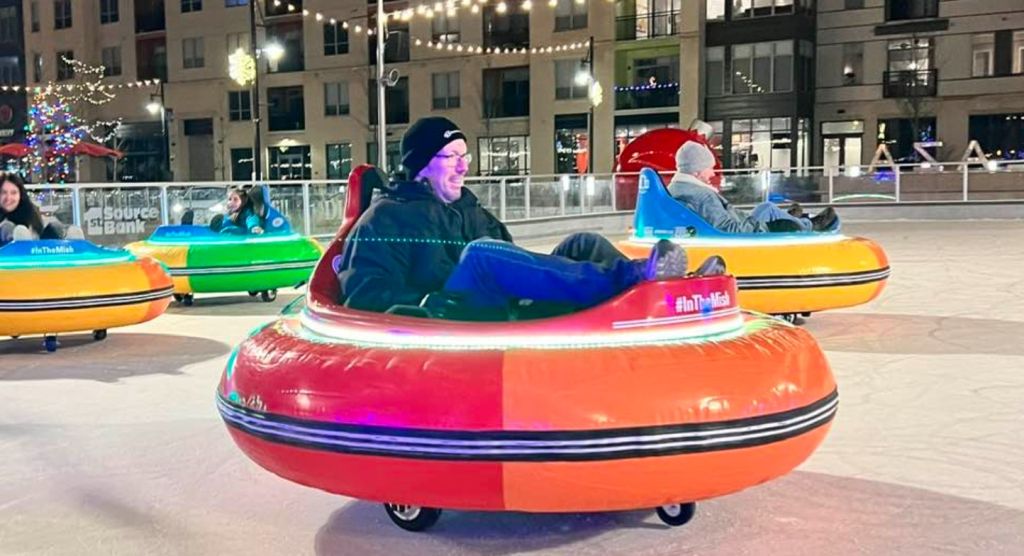 Ironworks Ice Rink has just opened at Beutter Park in Mishawaka.  There are ice skating paths, and you can also veer off the path to skate inside a square rink.  The path is close to the Riverwalk, and offers views of the St Joseph River.
The new bumper cars and Icebyks (like a big wheel or tricycle) offer unique fun on the ice, and are available for rent during specific hours.  Reservations are needed for any of the three activities.
For information on nearby lodging and  Deals and Packages
58 Minutes to Indiana Dunes
52 Minutes to Michigan City
28 Minutes to Elkhart County