Top 10 Holiday Lights in Indiana's Cool North
Posted on December 12, 2022 by Dina Miller
You don't need to travel far in northern Indiana to find a really cool holiday light display!  Do you prefer staying in your car for a drive-thru?  Or would you rather get out and walk through a wonderland of lights? And Downtown lights offer both options -- drive around to view the lights or get out and take a leisurely stroll! See our Top 10 list to find your favorite lights.
Michigan City Lighthouse and Pier - Yes, the Midwest has lighthouses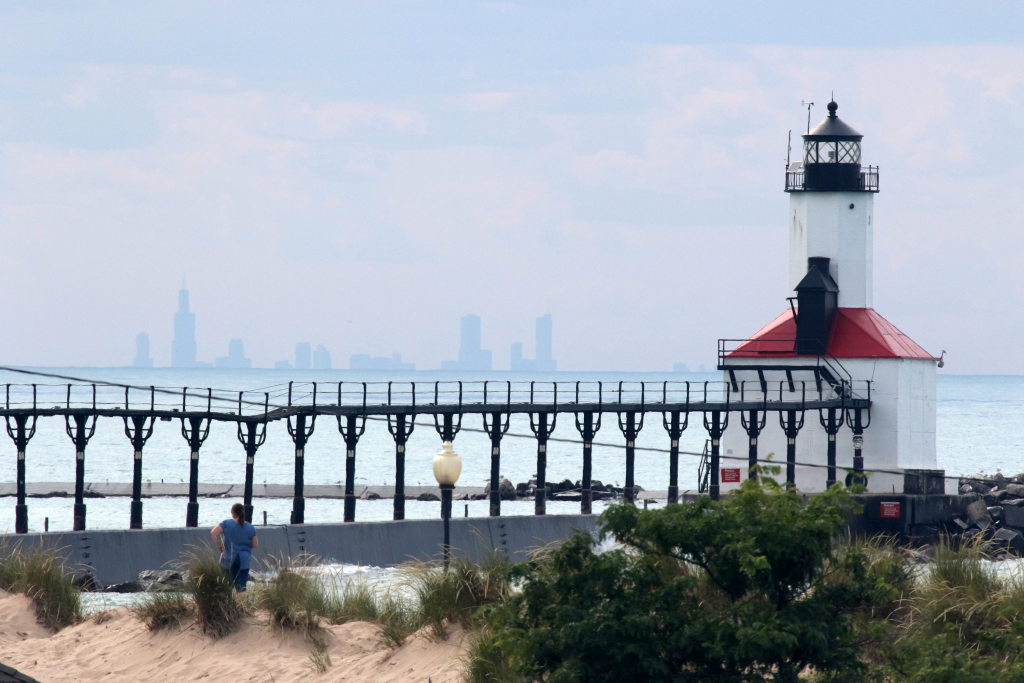 In Michigan City, a supreme stretch of powder-soft sand lines the shore at Washington Park, drawing swimmers all summer long and strollers the rest of the year. Beachgoers claim a spot on the sand, unfurling beach towels for the day before heading to the water or just relaxing along the shore. To add to the lakeside panorama, Indiana's only working lighthouse, the East Light, stands guard. You also can tour the Old Michigan City Light, now a museum, to learn about the community's nautical past.