Top 10 Holiday Lights in Indiana's Cool North
Posted on December 12, 2022 by Dina Miller
You don't need to travel far in northern Indiana to find a really cool holiday light display!  Do you prefer staying in your car for a drive-thru?  Or would you rather get out and walk through a wonderland of lights? And Downtown lights offer both options -- drive around to view the lights or get out and take a leisurely stroll! See our Top 10 list to find your favorite lights.
Porter County Fair - The Best 10 Days of Summer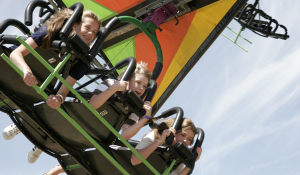 The Porter County Fair is an event that locals mark on their calendars well in advance.  The delicious fair food, the 4-H exhibits and shows, the grandstand entertainment, and a top notch midway all make this event the best 10 days of summer.  Visit one of the top fairs in Indiana.