Top 10 Big Events for 2022 in Indiana's Cool North
Posted on March 31, 2022 by Dina Miller
Indiana's Cool North has some big events; you know the ones you look forward to every year, and don't want to miss.  To help you plan ahead, and get them on your calendar, we've made a list of our Top 10 biggest events.  Everything from the county fairs to the biggest festivals and those weekly markets that draw huge crowds.
Bicycling on the Beaches and Beyond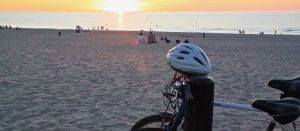 There's nothing like bicycling in the Indiana Dunes, with views of towering sand dunes and miles of sandy beaches. Bring your own bike or rent one  at the Indiana Dunes Visitor Center and ride the 2.5-mile Dunes-Kankakee Trail, a paved trail that goes from the Indiana Dunes Visitor Center to Indiana Dunes State Park. It also connects with the South Shore Line train and the Calumet Bike Trail.
And yes, you can take the train! The South Shore Line's cars designated for bicycles make it easy for you (and your bike) to get around the Indiana Dunes.