Top 10 Big Events for 2022 in Indiana's Cool North
Posted on March 31, 2022 by Dina Miller
Indiana's Cool North has some big events; you know the ones you look forward to every year, and don't want to miss.  To help you plan ahead, and get them on your calendar, we've made a list of our Top 10 biggest events.  Everything from the county fairs to the biggest festivals and those weekly markets that draw huge crowds.
Bistro on the Greens - New Orleans Style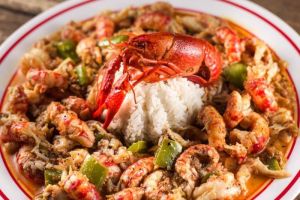 As you overlook the greens of Legacy Hills Golf Course, paintings of jazz legends, and weekends filled with live jazz and blues music create an atmosphere that transports you far south to Louisiana.   An award-winning chef has created a menu with a sophisticated spin on comfort food and Cajun food.  Along with favorite Cajun food, Bistro on the Greens also features craft beers, wine flights, Bloody Mary's, martinis, mimosas and traditional New Orleans cocktails.  And their celebration of Mardi Gras in New Orleans style is something you won't want to miss!