Top 10 Big Events for 2022 in Indiana's Cool North
Posted on March 31, 2022 by Dina Miller
Indiana's Cool North has some big events; you know the ones you look forward to every year, and don't want to miss.  To help you plan ahead, and get them on your calendar, we've made a list of our Top 10 biggest events.  Everything from the county fairs to the biggest festivals and those weekly markets that draw huge crowds.
Rise'n Roll Bakery and Deli — Satisfy Your Sweet Tooth in Middlebury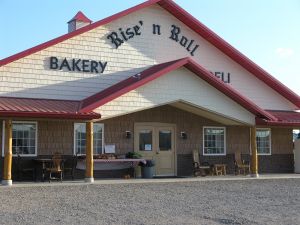 Trust us, you haven't truly lived until you've tasted a Rise'n Roll donut. Yeast-raised, drizzled with homemade caramel icing, and topped with a gentle dusting of powdered sugar, it only takes one bite to see how Rise'n Roll grew from a front porch bakery stand to a blossoming Indiana franchise.
Step inside and feast your eyes upon rows and rows of freshly baked cookies, pies, breads, granola, and the Rise'n Roll's famous crunches—buttery creations in varieties that include pecan, peanut, cashew, and chocolate. Stock up on treats to take home as gifts, or keep them all to yourself—who could blame you?