Top 10 Big Events for 2022 in Indiana's Cool North
Posted on March 31, 2022 by Dina Miller
Indiana's Cool North has some big events; you know the ones you look forward to every year, and don't want to miss.  To help you plan ahead, and get them on your calendar, we've made a list of our Top 10 biggest events.  Everything from the county fairs to the biggest festivals and those weekly markets that draw huge crowds.
Rocco's Restaurant - The Best Italian Food Around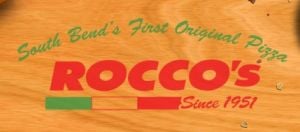 The owners greet customers with hugs and smiles, making you feel right at home at this South Bend institution. The food feels familiar, too. A family favorite includes Linguini ala Tonno (with tuna); plus, there's from-scratch pizza, spaghetti, gnocchi and ravioli. On Friday and Saturday nights, try the baked lasagna. Though the place seats 150, expect to wait for a table.