Top 10 Big Events for 2022 in Indiana's Cool North
Posted on March 31, 2022 by Dina Miller
Indiana's Cool North has some big events; you know the ones you look forward to every year, and don't want to miss.  To help you plan ahead, and get them on your calendar, we've made a list of our Top 10 biggest events.  Everything from the county fairs to the biggest festivals and those weekly markets that draw huge crowds.
Wagner's Ribs - Award Winning Ribs in Indiana's Cool North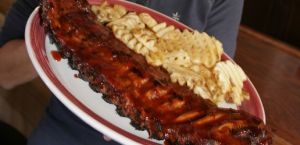 The place isn't fancy—the vintage building used to be a bar—but it's impossible to resist the allure of this friendly, no-nonsense joint specializing in lip-smacking, fall-off-the-bone ribs. Slabs come with your choice of sides; wash it all down with one of nine house-draft beers or one of the some 75 bottled choices. Only 21 and older allowed.