Top 10 Spring Break and Staycation Ideas
Posted on March 16, 2021 by Dina Miller
Staying close to home for Spring Break? We have staycation and day trip ideas nearby to inspire you!
Shipshewana, Middlebury, and Nappanee – Discover the World of the Amish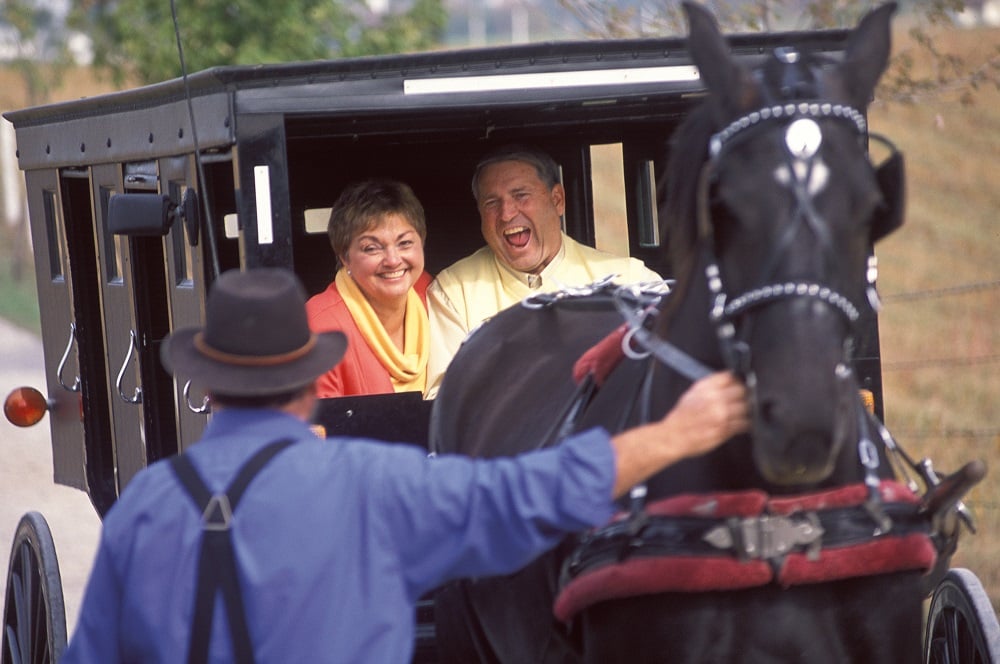 Visitors love to explore these communities where the Amish come to shop and work in horse-drawn buggies and on bicycles. Shipshewana, Middlebury and Nappanee offer a wonderful chance to learn more about the unique culture of people who live life faithfully and simply, without many modern-day conveniences such as electricity and cars.
The Heritage Trail will help you navigate  your way.  Stay in your car if you wish, or get out and explore where you feel comfortable!  Check to see if Menno-Hof – the Amish and Mennonite Visitors Center in Shipshewana –  is open, or take a buggy tour that introduces you to Amish life.
Shopping and food take center stage in businesses large and small, where you'll find stores selling everything from Amish peanut butter and freshly baked bread to handcrafted cabinets and clocks. Bountiful Amish food draws diners to restaurants where roast beef, ham, chicken, potatoes, noodles are favorites . And then there are all those incredible pie choices. If you cannot dine in, many are offering carry-out.  Be sure to find out if the Shipshewana Flea Market is open, because every Tuesday and Wednesday May through September, it offers everything from fine creations to curious finds.
Discover the shoppes at Coppes: Once home to the "Hoosier Cabinet" factory for Coppes Kitchen Cabinets, today Coppes Commons is a sprawling shopping complex. Both elegant and industrial, it's an incredible place to learn a little about local history, and shop for furniture, handmade leather goods, Amish crafts, and much more