Top 10 Spring Break and Staycation Ideas
Posted on March 16, 2021 by Dina Miller
Staying close to home for Spring Break? We have staycation and day trip ideas nearby to inspire you!
The Gateway Mile – Botanic Gardens and the Riverwalk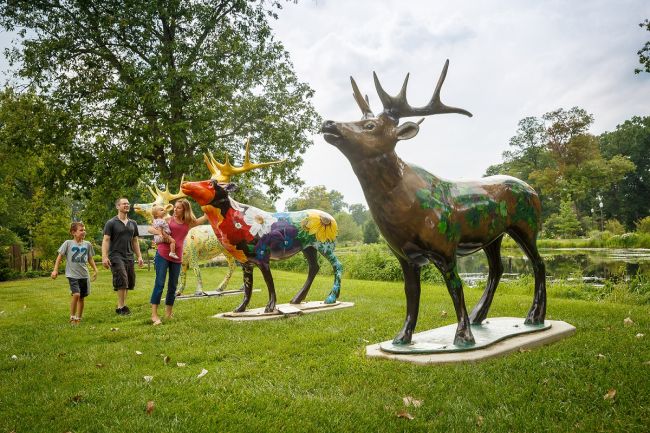 It's a mile you won't want to miss and a perfect way to discover the trendy urban vibe that continues to emerge in downtown Elkhart. The designated mile runs along South Main between Wellfield Botanic Gardens, a 36-acre oasis filled with lush flowers, plantings, sculpture and serene ponds, and historic St. Vincent de Paul Catholic Church. The area is set against a backdrop of the city's popular RiverWalk, which flanks the St. Joseph and Elkhart Rivers and passes trendy cafes, coffee houses and brew pubs along the way, which may be open for dine-in or carry-out.
Take note of the places you will want to visit when the time is right, including the elegantly restored Lerner Theatre, which opened as a vaudeville house in 1924 and is listed on the National Register of Historic Places. Or the opulent 1910 Ruthmere mansion, filled with period furniture and fine art and surrounded by beautifully tended gardens. Stop by parks along the Mile as a way to relax or enjoy some outdoor fun.