Top 10 Things to Do That are Ready When You Are
Posted on June 9, 2020 by Dina Miller
Our Top 15 lists showcase the many unique and eclectic things to do in Indiana's Cool North.  However, in the current COVID-19 world, not everything is open or the safest choice for your situation.  We have searched through our Top 15 lists and pulled together ten things to do that may be right for now or in the very near future.  Most are outdoor, some completely on your own in your car, and others are for smaller groups in safer settings that may be open now or will be soon.  We encourage you to follow current guidelines for face masks, hand washing and social distancing.  We know you are ready to get out and explore, and we have safe, close, and affordable options in northern Indiana.  The original tried and true Top 15 lists will remain for when the time is right!  Things change rapidly, so be sure to check with the individual websites or business before finalizing your plans.
Bass Pro Shop - Everything imaginable for outdoor sports, adventure, and fun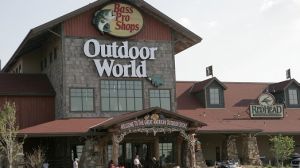 Bass Pro Shop is more than a retail store; it is a destination experience. Located right off Interstate 94, it's the ultimate outdoorsman's dream! They sell everything imaginable for outdoor sports, adventure, and fun.  They also have a massive indoor waterfall showcasing different animals and dioramas of local scenery and extensive wildlife mounts. It's like a natural history museum.  Make sure you check to see if their in-house restaurant called Islamorada is open; they have delicious fish dishes to suit everyone's needs. Bass Pro Shop is a must see before heading out on any outdoor adventure.