Top 10 Winter Events in Indiana's Cool North
Posted on December 23, 2022 by Dina Miller
The holidays are nearly over, but there is still plenty to do in northern Indiana.  There are some wonderful winter activities that you need to do as soon as the weather is right (because it might change tomorrow!).   There are also traditional events that happen, and we want to make sure you get them on your calendar.  Here's our Top 10 list of winter activities, everything from  ice to the warm theatre.
Albanese Confectionery - A Treat for your Taste Buds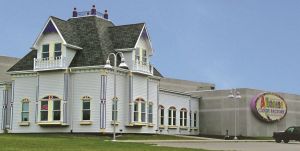 The World's Best Gummies are produced here!  Take a tour of the factory, and buy your favorite gummies, chocolates and nuts from the factory outlet. Don't miss the chocolate fountain that flows from the ceiling!  Choose between the factory store and the outlet store, both located in Merrillville.  Your taste buds are in for a treat!