Top 15 Outstanding Things to Do
Posted on January 17, 2023 by Indiana's Cool North
Want to make the most of your precious vacation time when you travel to Indiana's Cool North? Check out our top 15 things to do that are anything but ordinary. Of course this is just a sampling of all the awesome attractions and activities our region has to offer. What will you discover when you visit us?
The University of Notre Dame – Discover a Vibrant and Legendary Campus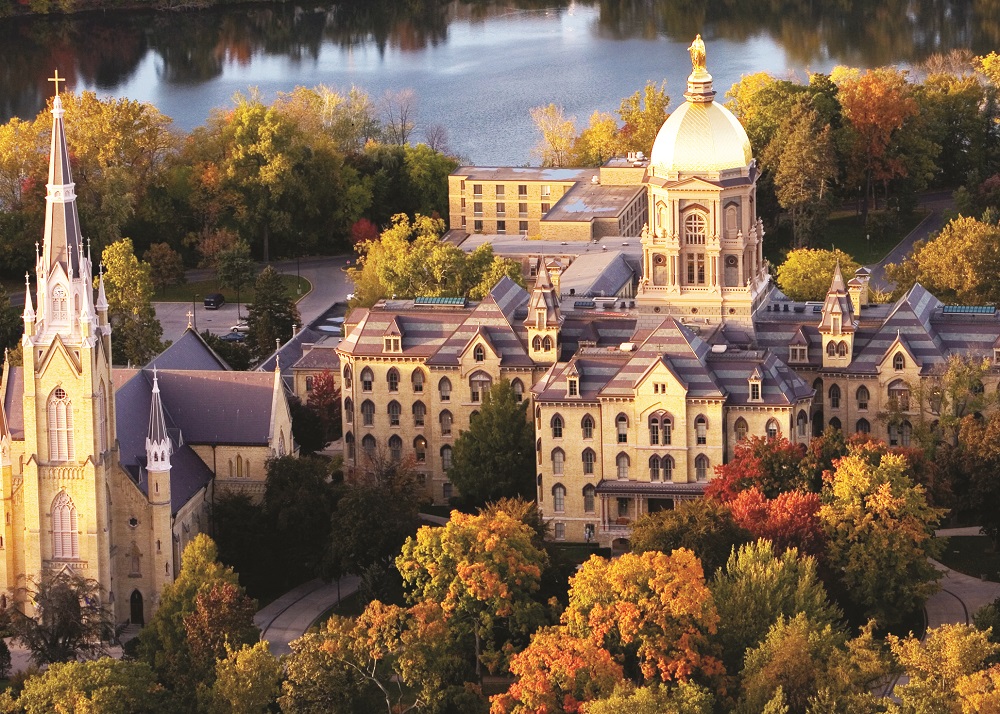 You might think "fall" and "Fighting Irish football" when the University of Notre Dame is mentioned, but this beautiful campus in the city of South Bend is filled with fun and activity any time of the year. Visitors delight in discovering the university's Golden Dome, classic Gothic architecture, and expansive quadrangles on walking tours, either on their own or with a student guide.
There's so much to do, whether you seek outdoor activity, a shopping extravaganza, quiet spiritual reflection or great lodging and food. The best place to start your visit is at the Eck Visitors Center, which provides a look at Notre Dame's history and offers guided campus tours. It's also home to the legendary Hammes Bookstore, filled with Notre Dame paraphernalia, Irish finds such as Waterford crystal, and, of course, an incredible array of books. Play a round of golf on one of two campus courses or view iconic masterpieces at  the Snite Museum of Art with more than 23,000 works.
You can attend Mass at the ornate and inspiring Basilica of the Sacred Heart and tour the famous church. Many find peace and solace at the Grotto of Our Lady of Lourdes. At the end of the day, check into the newly refurbished Morris Inn right on campus. It houses two great restaurants – Sorin's for fine dining and the Rohr Irish Pub for casual fare and fun.