Top 15 Unique Eats
Posted on January 18, 2023 by Indiana's Cool North
From authentic Amish fare to world-class fine dining, discover some of the best eats Northern Indiana has to offer.
Designer Desserts - Live Life One Cupcake at a Time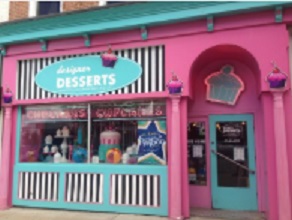 Need to satisfy your sweet tooth? Look no further than Designer Desserts in Valparaiso! Owner Adam Wiltfang creates incredible cupcake concoctions like root beer float, holy cannoli, green tea and honey, and dozens more. With splashes of electric pink and turquoise and exposed brick walls, this a stylish space to savor some sweet treats.