Top 15 Unique Eats
Posted on January 18, 2023 by Indiana's Cool North
From authentic Amish fare to world-class fine dining, discover some of the best eats Northern Indiana has to offer.
The Caribbean on Lake George - a Taste of the Tropics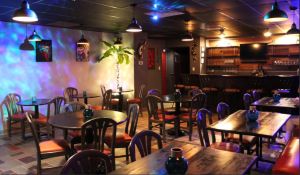 Savor the flavors of Puerto Rican cuisine at The Caribbean on Lake George, situated along the scenic riverfront in Hobart. This charming eatery provides a cozy ambiance for patrons aged 21 and over to relish delectable dishes, engage in delightful conversation, sip on superb cocktails, and groove to the beats of fantastic Latin music.